Norbord's CEO declares Q3 company's 'strongest quarter ever'
November 13, 2020 | 7:56 pm CST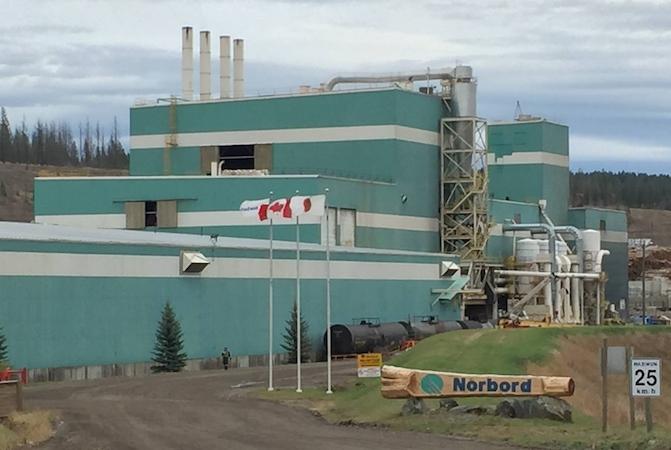 TORONTO – Higher OSB prices, largely driven by strong U.S. new home sales, helped propel Norbord's adjusted EBITDA of $322 million for the third quarter of 2020 compared to $84 million in the second quarter and $33 million in the third quarter of 2019.
"The third quarter of 2020 was Norbord's strongest quarter ever," said Peter Wijnbergen, Norbord's president & CEO. "The recovery in economic activity that unfolded in the latter stages of Q2 carried into Q3, driving strong new housing construction and repair-and-remodeling demand that helped lift North American benchmark OSB prices to all-time highs. Our European results also benefitted from higher quarter-over-quarter panel prices and continued recovery of UK panel demand that had been significantly impacted by the pandemic in the second quarter. Adjusted EBITDA increased nearly tenfold from year-ago levels and was 18% above Norbord's previous best quarterly result in the second quarter of 2018."

While the company celebrated record adjusted earnings of $204 million in Q3, it also announced the permanent closure of its 100 Mile House OSB mill in British Columbia, due to overt operational costs. The mill had been indefinitely curtailed since August 2019 in response to a wood supply shortage and rising fiber costs. Norbord noted that the Cariboo region in which the mill is located has been under wood supply pressure for the past decade as a result of the mountain pine beetle epidemic and more recently significant wildfires, leading to a 50% reduction in the region's annual allowable harvest.

Norbord lays claim to being the world's largest producer of OSB. Excluding the curtailed 100 Mile House and Chambord, Quebec, mills, Norbord said its operating North American mills ran at 92% of capacity in the third quarter. 
 
Have something to say? Share your thoughts with us in the comments below.