Forest biomass cogeneration plant to power Indigenous community
February 10, 2023 | 10:26 am CST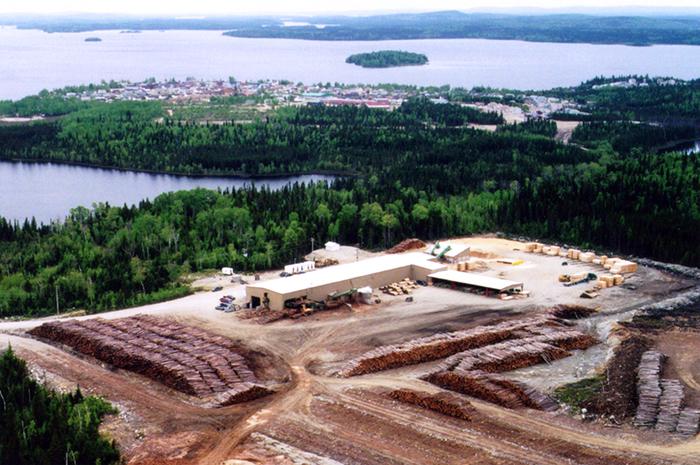 OPITCIWAN, Quebec – Plans were recently revealed to build the first of its kind forest biomass cogeneration plant to supply electricity to Opitciwan, an Indigenous community in Quebec.
The historic agreement for the $60.2 million project was forged by the Conseil des Atikamekw d'Opitciwan (CAO), Hydro-Québec (HQ) and the Société en commandite Onimiskiw Opitciwan (SCOO). The power plant, with a 4.8 MW capacity, is scheduled for commissioning in July 2026. Opitciwan has a population of about 3,000 people.
The 25-year agreement, which has the option of a 15-year extension, also involves the acquisition and installation of a dryer at the Opitciwan sawmill, which the CAO operates with its minority joint-venture partner Resolute Forest Products. According to Resolute's website, the sawmill has an annual capacity of 91 million board feet.
The project is expected to create 40 jobs during the construction phase and 15 permanent jobs once the facility is up and running. It will also spur economic development by consolidating and maximizing the activities of the sawmill.
The cogeneration plant will largely replace the community's dependence on diesel generators. Those generators will remain in place as a back-up source of power. Diesel consumption is expected to decrease by approximately 85%.

By replacing fossil fuel with forest biomass, the plant is expected to reduce annual greenhouse gas emissions by the equivalence of removing 5,000 cars from the road each year.

"Replacing the current diesel plant with one that's powered by forest biomass from the sawmill is a huge step forward," said Denis Clary, president, SCOO. "Not only will the impact be economic, with new well-paid jobs and promising development prospects, but it will also have major benefits for the environment. Cutting annual GHGs emissions is good for our people's health and helps improve the environmental performance of Quebec and Canada as well."
 
Have something to say? Share your thoughts with us in the comments below.