West Fraser is North America's softwood lumber king, says Forisk
February 9, 2023 | 12:19 pm CST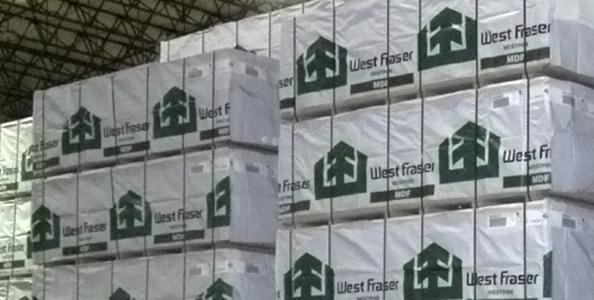 ATHENS, Ga. – West Fraser produced nearly 30% more softwood lumber in North America last year than any other company, according to Forisk Consulting.
West Fraser's total output was 7,035 million board feet (MMBF) compared to Canfor, 2,469 MMBF; and Weyerhaeuser, 5,330 MMBF. The top 10 North American producers of softwood lumber combined for 37,637 MMBF in 2022 and accounted for 49% of total North American production. That represents a 5.7% increase compared to the total output of Forisk's 2021 Top 10 producer list.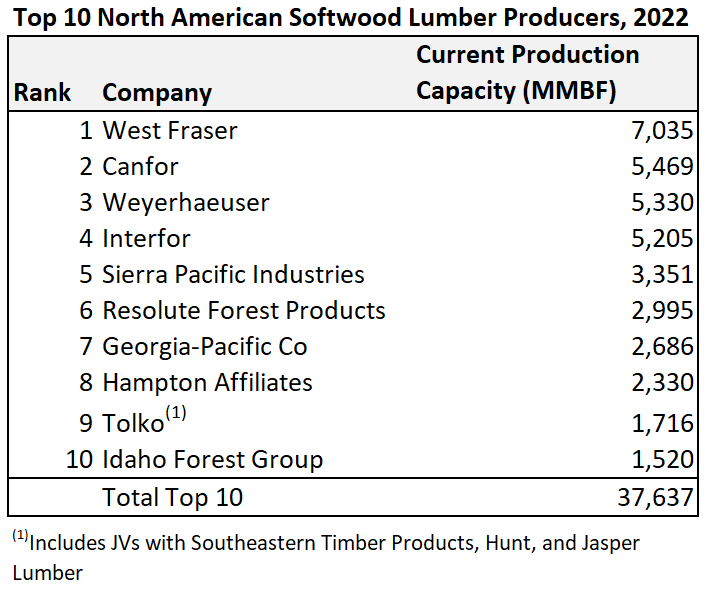 Weyerhaeuser, 4,440 MMBF, ranks first on Forisk's Top 10 list of U.S. softwood lumber mill production in 2022, followed by West Fraser, 3,665 MMBF; and Sierra Pacific Industries, 3,351 MMBF. The top 10 U.S. softwood producers in the U.S. combined for 24,746 MMBF, an increase of 2.2% compared to Forisk's 2021 Top 10 list for the U.S.
Forisk said its Top 10 list is derived from tracking more than 2,100 forest industry mills throughout North America.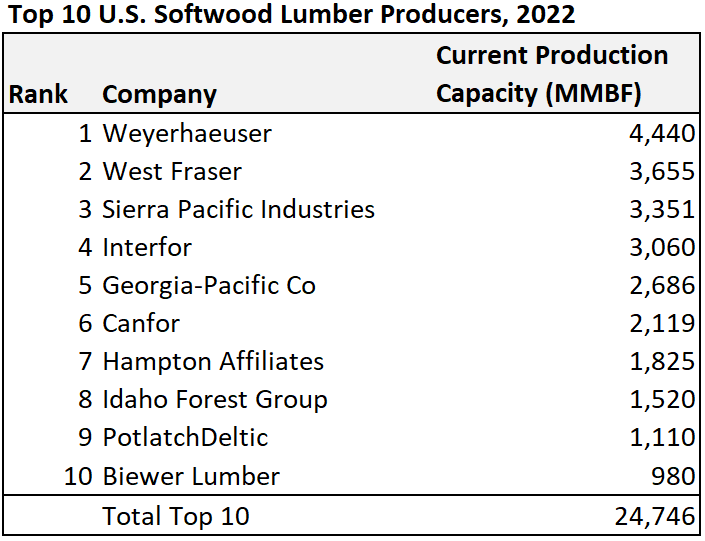 Have something to say? Share your thoughts with us in the comments below.