FlightHub expands and enhances Montreal headquarters
October 6, 2020 | 5:44 pm CDT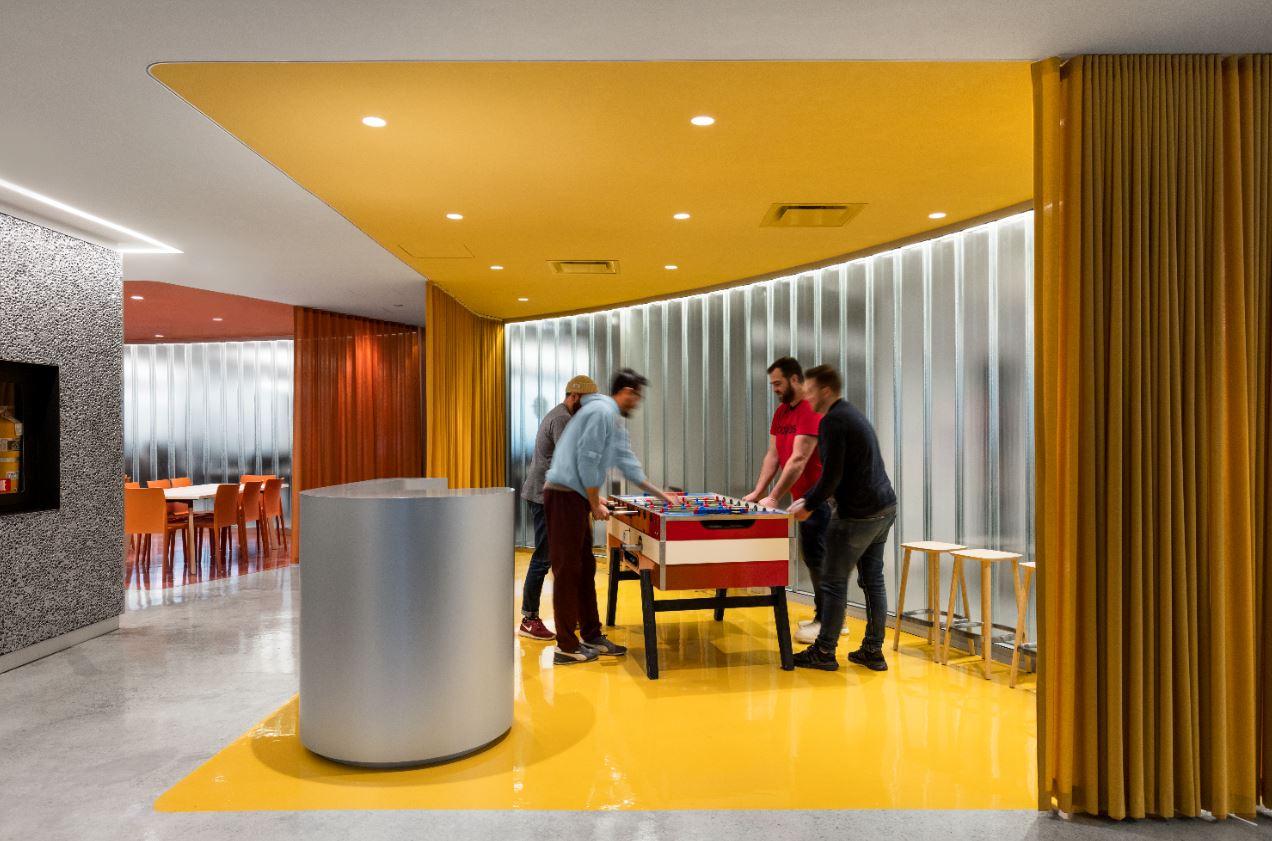 MONTREAL – FlightHub, an online travel agency that serves more than 5 million airline passengers each year, recently completed the renovation and expansion of its headquarters.

The project, completed in April, was led by Montreal-based ACDF Architecture. The expansion encompassed 12,800 square feet of office space taking up the building's entire sixth floor.

Looking for more than just a perfunctory renovation, FlightHub approached ACDF to create a unique space that would embody the company's three core business elements: technology, travel and tribes.

At the heart of the project design is an inner common space concentrated around the elevator core. It includes a reception area, a main kitchen, a small conference room, and a lounge area. Custom cabinetmaker Tendances Concept of St. Jerome, Quebec, manufactured most of the woodwork for the renovation. While Tendances Concept's main business is high-end residential kitchens, the company also offer turnkey services for commercial projects.


FlightHub's new millwork provides a visual aesthetic of floating particles throughout. Curtains provide flexibility to the common area, offering the opportunity to subdivide the open space into private zones that can be used for meetings or smaller events.

"The design includes common areas at its core, with distinct 'tribal' zones beyond those spaces where teams can retreat to their different lines of business," said Joan Renaud, a partner, architect, and core member of the ACDF design team. "The layout provides a functional balance of flow and concentration that is conducive to the FlightHub culture."

Each tribal work zone is independent from the others and is equipped with its own storage space, print room, kitchenette, phone booth, and conference room.


To capitalize on the octagonal form of the existing space, ACDF applied a fresh design concept to create a dynamic flow of space and time that would stimulate movement and promote social interaction. The designers incorporated contrasts in lighting, colour, and texture to create emotionally-balanced moods to ensure that each individual space would be conducive to the client's operational aspirations.
Have something to say? Share your thoughts with us in the comments below.