Kitchen gets a makeover in historic Montreal residence
September 30, 2020 | 6:13 pm CDT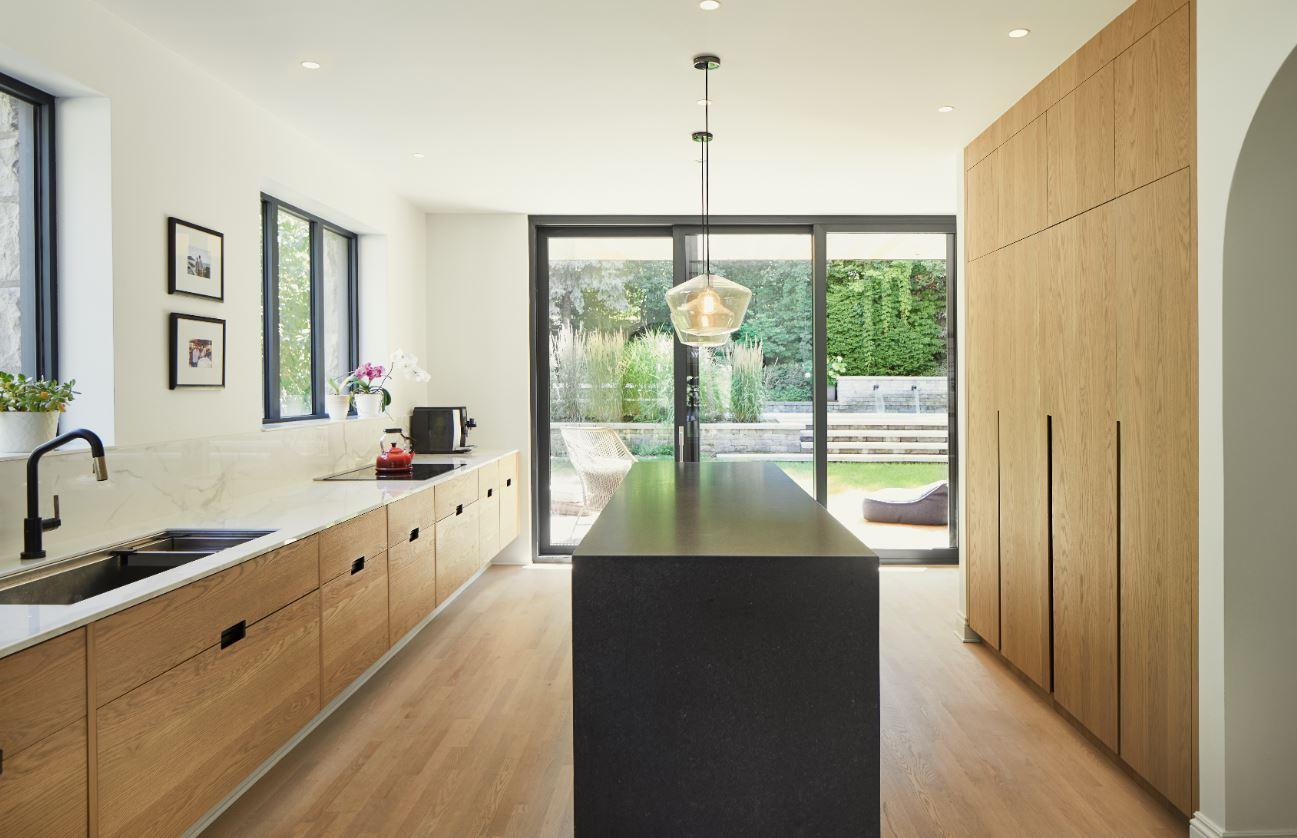 MONTREAL – Hardly a stone was left unturned in the complete renovation of Maison Ave Courcelette, an historic home in the heart of Montreal.

Jad Salem of Salem Architecture took the lead in the project in collaboration with Alelier Chardonnat, which consulted on the final selections of interior finishes. The goal was to freshen up the stately 73-year-old residence while preserving many of its original elements and design characteristics.

Thus, the new arched openings follow the same configurations as the existing ones while the railing of the central staircase was treated in a minimalist way to direct attention to the curves around the staircase as well as the rounded openings in the ceiling. The original wood floor, which incorporated careful details, was maintained in some rooms.

Salem expounded on the expanded kitchen, which includes the handiwork of local custom cabinetmaker Cuisines Steam. According to Cuisines Steam's website, the cabinets appear to float, "an illusion achieved using a hidden structure."

"Red oak veneer was used for the kitchen cabinets," Salem said. "The biggest challenge was to match the exact same colour of the floor to stay in harmony with the historic home." Oak veneer was also used for the kitchen island, but was stained black to match the black matte countertop. The kitchen sink countertop is a white marbleized Sapienstone supplied by Ciot.


The kitchen project included adding sliding glass doors that not only let light into the kitchen but leads to a canopied deck made with ipe.

Salem shared the accompanying "before" photo of the kitchen. "It was completely different and with no windows toward the backyard. The new 12-foot by 9-foot opening makes all the difference."
Have something to say? Share your thoughts with us in the comments below.