Five Canadians among Woodworking Network's 40 Under 40 honorees
July 27, 2021 | 4:07 pm CDT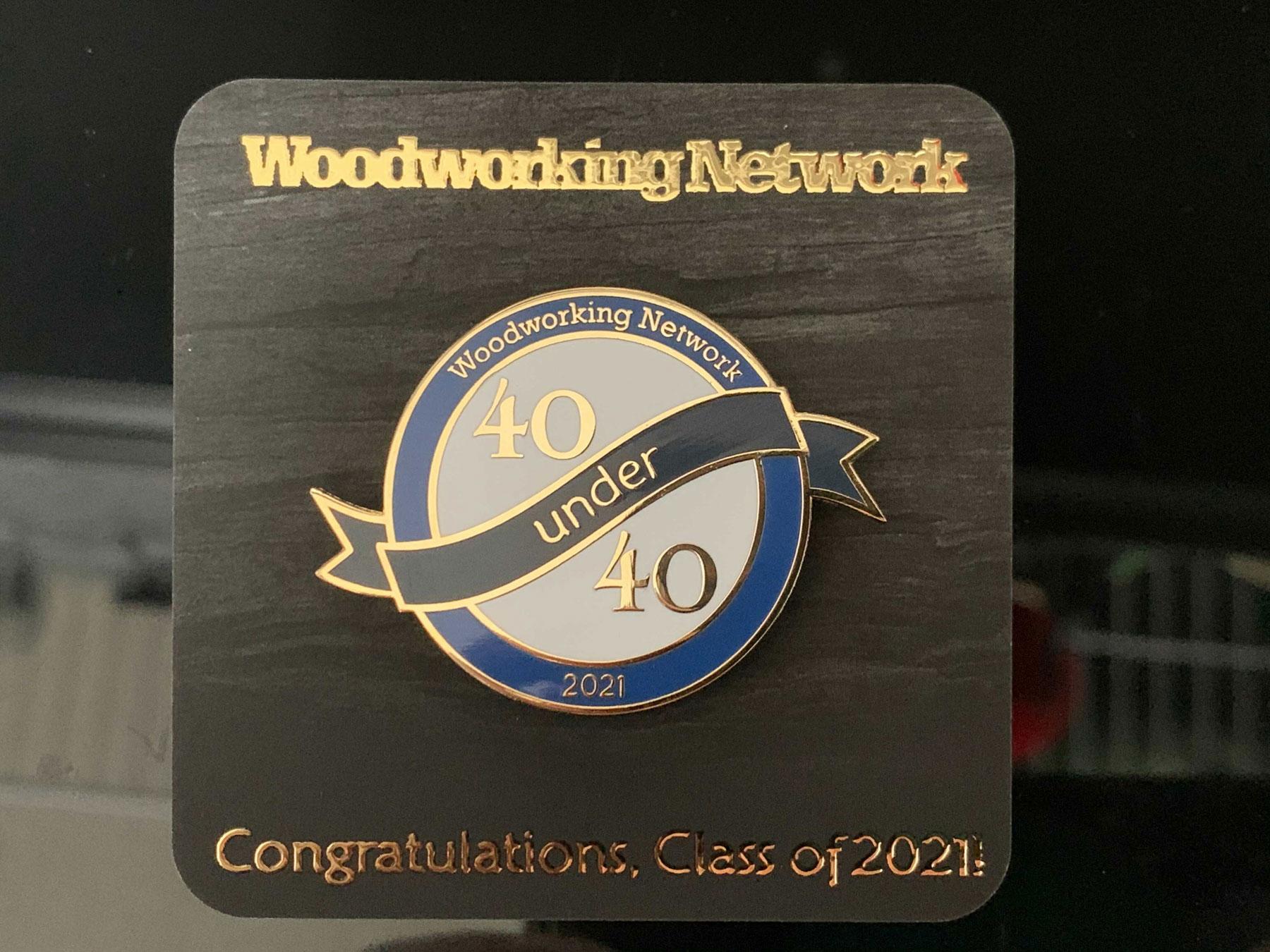 NORTH LIBERTY, Iowa – Five entrepreneurs hailing from three different provinces are joined by 35 of their U.S. peers in Woodworking Network's sixth annual 40 Under 40 awards program.
Each of the recipients was selected by Woodworking Network's editors from a crowded field of 151 nominees. Their achievements to their respective companies and the North American woodworking at large ranged from innovation and product development through organizational leadership and "social good."
The five Canadian honorees include: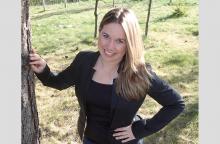 Janelle Berman, owner and partner of Amber Millwork of Kelowna, British Columbia, was nominated for doing "an amazing job navigating the crisis we have all been facing over the last year." Described as "tenacious," the 36-year-old Berman got ahead of supply chain disruptions faced by many wood products companies so that the company could continue to maintain just-in-time inventories. "Profitability has increased due to suppliers being more organized, holding onto our stock longer before shipping," the nominator added.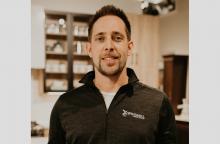 Will Holsappel, 39, general manager and partner of Windmill Cabinet Shop of Chatham, Ontario, has made it his mission to make his company an employer of choice. "(Will) has taken great pride in developing people. Instead of looking at how he can put more money into the business to make it better he instead looks at how he can improve the lives and workload of his employees." This approach includes encouraging employees to contribute their ideas to grow the company and their careers and empowering them to participate in decision-making processes.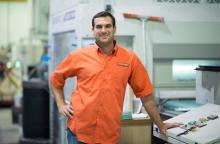 Michael Laurysen, production manager of Laurysen Kitchens Ltd. of Stittsville, Ontario, was recognized for "introducing new technology and methods of production, resulting in increased capacity and speed. He is continually looking to learn and implement new manufacturing processes and is not afraid of change," according to his nominator.  The 33-year-old Laurysen has helped the manufacturers of cabinets and closets to transition from cut parts to batch-size one and works with the production team on eliminating waste on the production floor through the company's lean manufacturing and 5S programs. Michael's brother Corey was a member of the 40 Under 40 class of 2020. The Laurysen brothers' aunt was named a Market Leader in 2019 by Woodworking Network.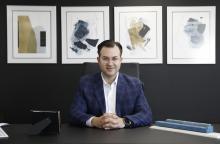 Under the leadership of its 34-year-old president Andrew Moretti, RFP Design Group Inc. of Mississauga, Ontario, is "slowly becoming a titan in our industry," according to his nominator. Moretti is credited for creating "a culture change at RFP driven by values and specific and measurable goals to hold the business accountable." The nominator also noted that all team members are encouraged to work a minimum of four hours per month, on company time, on a "passion project" of their choosing.
Jonny Nikolic, 35, is CFO of Specialty Laminates, a manufacturer of thermally-fused laminates based in Calgary, Alberta. Nikolic, said his nominator, is "continuously coming up with innovative ways to ensure (that) Specialty Laminates runs in a way that benefits its customers, the environment and the community in which it serves." The nominator added, "By putting both their customer and supplier relationships at the top of their priorities, Specialty Laminates will continue to be the go-to manufacturer in a highly competitive TFL market."
In addition to being celebrated during a July 19 Leadership Reception at the AWFS Fair in Las Vegas, the 40 Under 40 class of 2021 will be featured in the October issue of FDMC.
The Woodworking Network's 2021 40 Under 40 awards are sponsored by CNC Factory and Hexagon Production Software: Cabinetvision and Alphacam. 
View a slideshow of this year's 40 Under 40 honorees.
For information about the 2022 40 Under 40 program, contact Karen Koenig at [email protected]dworkingnetwork.com.
Have something to say? Share your thoughts with us in the comments below.