Blum's new products inspired by customers' ideas
November 9, 2019 | 3:25 pm CST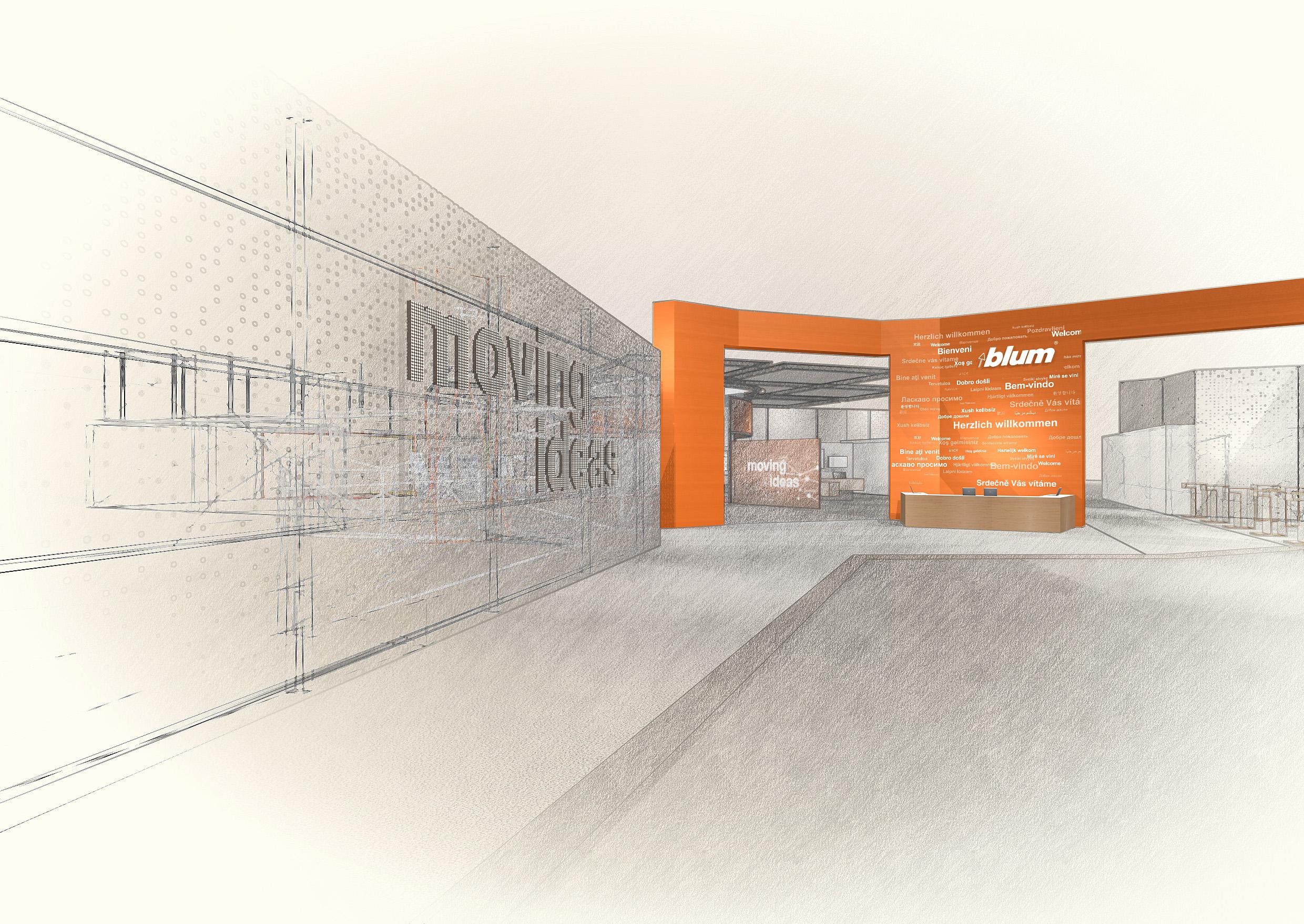 DRUMMONDVILLE, Quebec - Several of the products Blum Canada will display at the 2020 Salon Industriel du Bois Ouvré (SIBO) were developed on the company's new brand promise of "moving ideas."  By conducting surveys of cabinet and case goods manufacturers to identify trends, the Austrian manufacturer of fittings is incorporating its customers' input to deliver new solutions to the market.
Following are three examples of new Blum products shaped by listening to customer needs,
Aventos HK with electrical opening and closing support system is the latest addition to the Aventos range. Combined with a newly developed Servo-Drive unit it offers enhanced opening and closing convenience. The new fitting is small in size and yet comes with innovative features that make installation and start-up easy. Minimalist stay lift and top motion technology all rolled into one.


EasyStick, Blum's computer-aided automatic stop system, enhances convenience by allowing cabinet makers and manufacturers to quickly produce precise and finely crafted pieces of furniture. Digital, error-free planning data can be transferred from the Cabinet Configurator to MiniPress; workpiece dimensions can be entered directly on the display unit. EasyStick then automatically calculates all fixing positions and the stops automatically move to the correct position. Regular updates ensure that EasyStick stays up to date and can be used for the assembly of the latest fittings.
Expando T is a single fixing method for wall cabinets, doors and pull-outs. With thin furniture fronts currently in vogue, Blum says it is the first company to develop and offer a single fixing system for thin fronts for wall cabinets, doors and pull-outs, facilitating the creation of unique items of furniture.  Blum's Expando T can be used with thin 8mm panels of various materials, including particleboard, HPL and ceramics. Expando T gives cabinet makers and manufacturers the ability to implement their own design ideas, stand out even more from their competitors and offer bespoke solutions using products in their range.
See these and many other hardware products at Blum Canada's booth #601 of Salon Industriel du Bois Ouvré (SIBO), April 23-25, 2020, or visit blum.com.
About CCI Canada
CCI Canada Inc., organizer of Salon Industriel du Bois Ouvre' (SIBO), is owned by CCI Media, a business-to-business media company focused exclusively on industrial wood products manufacturing markets in North America. CCI Media's flagship publication, FDMC magazine, circulates monthly in print and digital formats. CCI Media also publishes the bi-monthly Closets & Organized Storage magazine. Woodworking Network is the umbrella brand for the combined portfolio of wood manufacturing print, digital, and web products and industry events operated by CCI Media.

The company acquired the Woodworking Machinery & Supply Conference & Expo and SIBO in late 2015. WMS, Canada's national industrial woodworking show, brings together more than 7,000 industry professionals and will next take place in fall 2021 in Mississauga, Ontario. In addition to WMS, CCI Media produces Wood Pro Expo Texas, a regional marketplace, being co-located with the annual Cabinets & Closets Conference & Expo, March 11-13, 2020, in Arlington, Texas. CCI Media will also present the Executive Briefing Conference (EBC), Nov. 8-10, 2020, at The Broadmoor in Colorado Springs, Colo.
Have something to say? Share your thoughts with us in the comments below.