The Top 10 States for Woodworking
July 7, 2015 | 9:50 am CDT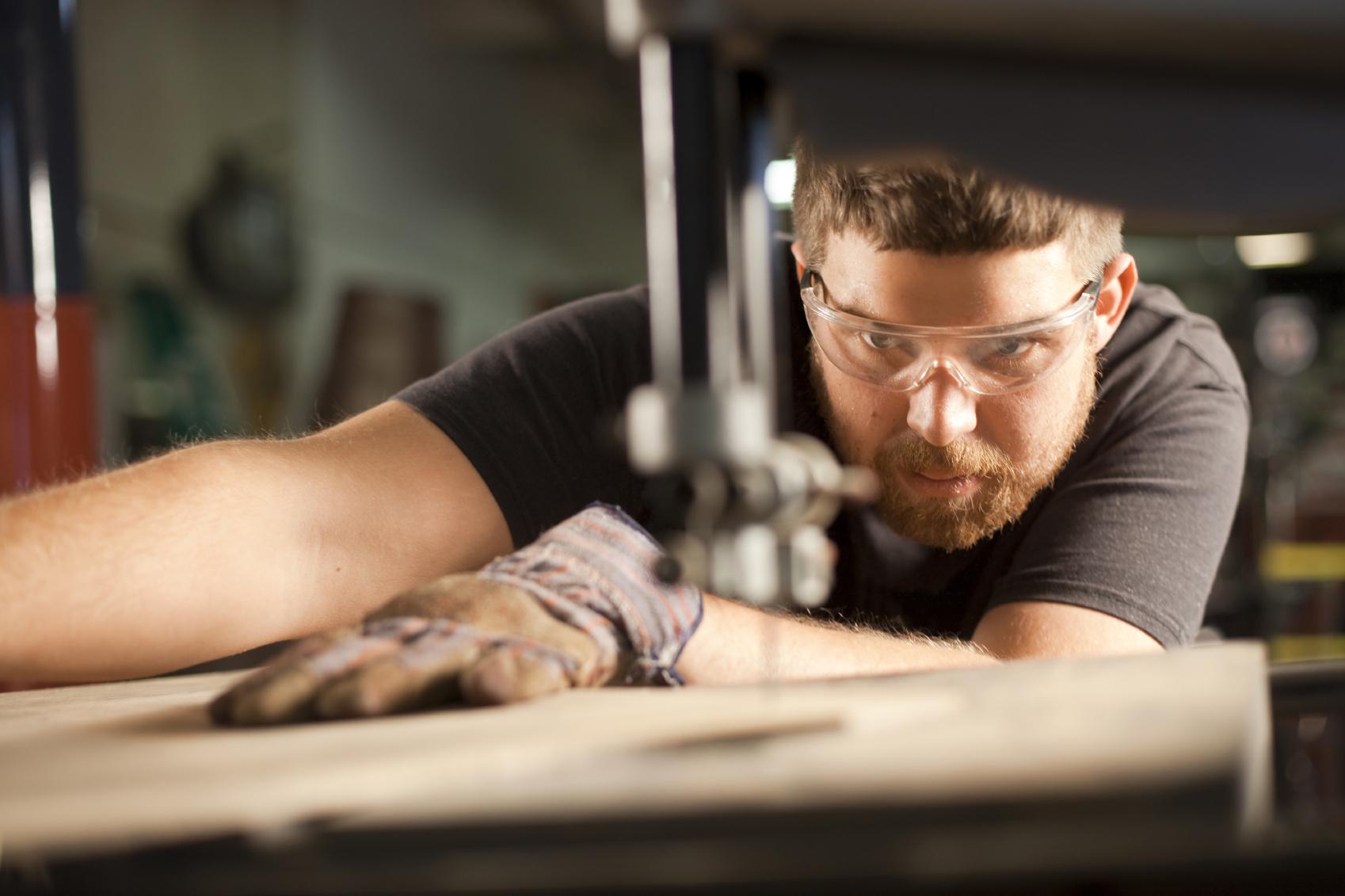 The votes are in, and the overall top states for doing business are not necessarily the ones where woodworkers tend to congregate.
"America's Top States for Business 2015," compiled by CNBC, ranks the best work states, with the top 10 in order of: Minnesota, Texas, Utah, Colorado, Georgia, North Dakota, Nebraska, Washington, North Carolina and Iowa. CNBC compiled its list based on 10 categories of competitiveness: Workforce, Cost of Doing Business, Infrastructure, Quality of Life, Technology & Innovation, Education, Business Friendliness, Cost of Living and Access to Capital. Click here to see the complete list by CNBC.
But according to recent employment figures from the Bureau of Labor Statistics, that's not where you'll find the majority of woodworkers, nor the best paying jobs in the field.
Residential Furniture & Cabinetry
According to the BLS Census of Employment and Wages, out of 13,104 household furniture and cabinetry manufacturers in 2014, California ranked tops with 1,428 shops,  followed by Florida (1,073), New York (691), Texas (665), North Carolina (643). Illinois (549), Ohio (499), Pennsylvania (471), Indiana (386), and Virginia (343). However, when it comes to number of employees in the field, North Carolina moves into the top spot, with 26,406, followed by California (21,509), Mississippi (16,098), Indiana (15,148),  Texas (14,074), Wisconsin (10,403), Pennsylvania (9,122), Florida (7,212) and Virginia (7,088).
With the national average weekly wage for the marketplace at $722, a number of states came in higher, led by Massachusetts ($1,000) and Michigan ($935), and followed by New Hampshire ($863), Alaska ($844), New Jersey ($836), Connecticut ($829), Delaware ($816), Minnesota ($815), New York ($812) and Ohio ($806). This does not take into account the cost of living for these areas.
Breaking this down further, a look at just wood kitchen cabinet and countertop manufacturing also shows California on top with 802 establishments, followed by Florida (746), Texas (412), New York (354), Minnesota (349), Illinois (335), Pennsylvania (282), North Carolina (279), Alabama (256) and Ohio (255). Indiana falls just out of the top 10 with 253 firms.
When it comes to weekly wages though, Michigan leads at $1,013, beating the  national average by 39 percent. Other top paying states for cabinetmakers are: New Hampshire ($964), New York ($839), Connecticut ($827), Hawaii ($822), New Jersey ($820), Colorado ($793), Pennsylvania ($788), Ohio ($785) and California ($783).
Office Furniture & Fixtures
Here, the 2014 BLS statistics show 3,686 office furniture, fixtures and millwork shops. As before, California has the most shops with 412, followed by New York (267), Illinois (224), Texas (199), North Carolina (198), Florida (186), Ohio (180), Michigan (168), Pennsylvania (157), and Georgia (117). When you consider the number of employees in the field, Michigan jumps into the lead with 15,152, more than twice that of California, with 7, 989. Other top 10 employers are: Indiana (6,374), New York (5,325), North Carolina (5,130), Pennsylvania (4,969), Illinois (4,956), Texas (4,294), Ohio (3,574) and Iowa (3,491). Wisconsin comes in at number 11, with 3,347 employees.
The average annual weekly wage is significantly higher than for the residential and institutional, coming in at $926. Rising above that is Michigan, paying on average a weekly rate of $1,214, followed by Connecticut ($1,164),  New Jersey ($1,117), Pennsylvania ($1,049), Iowa ($1,038), Massachusetts ($1,034), Minnesota ($983), New York ($955),  Illinois ($948) and California ($945).
Wood Windows & Doors
A smaller, though equally important subsection of the wood products industry,  wood window and door manufacturing boasted 1,105 companies in 2014. Of that, 146 were located in California, 75 in Florida, 67 in Texas, 51 in Pennsylvania, 45 in Georgia, 43 in Wisconsin, 40 in Washington, 34 in Illinois, and 32 in Indian and Oregon. With a national average for weekly wages at $829, the top paying states were: Massachusetts ($1,040), Minnesota ($1,015), Iowa ($975), North Carolina ($904), Arizona ($897), South Carolina ($892), New York ($885), Colorado ($875), New Hampshire ($860) and Tennessee ($845).
Have something to say? Share your thoughts with us in the comments below.