Ashley Furniture Whittles Costs as It Expands Sales in Asia
March 7, 2015 | 6:25 pm CST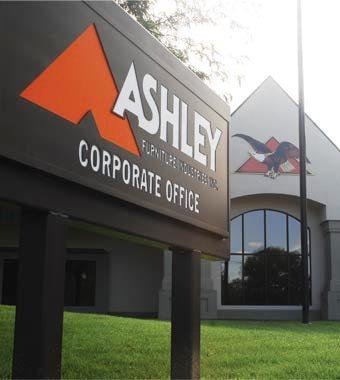 ARCADIA, WI - Ashley Furniture says it plans to open 1,000 retail stores in Asia. That would be more than double the 460 stores it operates in the U.S.
But to compete there, the $4 billion manufacturer, by far the largest furniture maker in the U.S. (bigger than Furniture Brands at its height), must cut its wood manufacturing costs relentlessly.
Ashley Furniture is doing just that. According  to a March 6 profile in the Wall St. Journal, Ashley is producing its own cutting tools, which it says it can produce for $10 each versus the $18 it pays on average. It maintains its own fleet of 800 trucks which speeds delivery of furniture to its own retailers and independent dealers. And it also pays many of its 13,000 employees based on
productivity. As it aggressively pursues retail sales in China, Ashley is adapting its U.S. designs to meet the growing middle class preferences. It is also changing designs in the U.S. to include more of the trendy looks favored by young urban consumers.
"We're now going to be part of the fashion world as well as the value world," Kerry Lebensburger, president of Ashley's U.S. furniture sales, told Wall St. Journal. 
Ashley Furniture's origins are recounted in a Wikipedia entry:
Carlyle Weinberger founded Ashley Furniture in Chicago in 1945 as a sales operation. Specializing in wooden occasional furniture, Ashley marketed goods made by local companies. Later the company opened a branch in Goshen, Indiana. In 1970, Ashley invested in the Wisconsin-based Arcadia Furniture, founded by Ronald G. Wanek (at right), who had begun his career in a furniture factory owned by Eugene Vogel.
When Wanek moved to Arcadia to open his own factory he took with him Eugene Vogel's son, Chuck. The two began doing production work for Ashley Furniture. Even though Arcadia started out as a small production plant for Ashley's lines in 1976, Wanek and group of investors bought out Weinberger, taking control of Ashley Furniture. At first the two companies maintained their separate identities, with Arcadia focusing on production and Ashley on sales.
By 1982, the merged company's annual sales reached $12 million and it had moved its corporate headquarters from Chicago to Arcadia. By the mid-1980s, Ashley offered a line of roughly 350 different furniture products, and had turned its design and manufacturing away from "heirloom pieces" toward products aimed at middle-income buyers. The company's growing network included wholesalers such as Levitz Furniture and mass-retailers such as Sears, Kmart, and Montgomery Ward.
Ashley Furniture chairman Ron Wanek was named a 2012 Market Leader by Woodworking Network. The company's sales have more than doubled in the past 10 years. Last year, Ashley Furniture completed Phase II in its program to build the largest U.S. manufacturing plant.
Have something to say? Share your thoughts with us in the comments below.