Furniture Plant Reopens as Chromcraft Revington Sale is Finalized
March 3, 2015 | 12:56 pm CST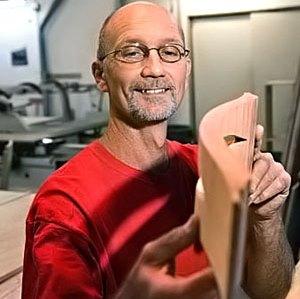 ONTARIO, CA - Residential furniture and casegoods supplier Arts & Crafts Industries has completed its purchase of certain Chromcraft Revington assets. The company simultaneously announced plans to reopen part of Chromcraft's shuttered furniture manufacturing facility in Senatobia, MS.
The news was announced by Rob Halsten, vice president of Marketing and Sales for Arts & Crafts, the U.S. entity of Amtech Management Ltd. Arts & Crafts, whose divisions include the Douglas and Mastercraft furniture lines, said the name of the new company will be Chromcraft Revington Douglas Ind. Inc.
The deal, which was announced in October, includes the products and designs of Chromcraft, Peters-Revington, Cochrane, Sumter Cabinet and Chromcraft Contract.
Halsten also said a long-term agreement is in place for a portion of Chromcraft's former manufacturing facility, to produce Chromcraft's caster dining line. "We realize the importance of 'MADE in USA' and it is our intention to manufacture Chromcraft's caster chairs in Mississippi, utilizing manufactured parts from local domestic suppliers and from our own factories in China."
Plans call for the Senatobia facility to reopen in mid-April, with shipments commencing in May. "Chromcraft's strength has always been letting consumers customize their chairs through a wide offering of fabrics. We will continue this by offering our dealers and their customers an assortment of 40 to 50 fabrics with delivery in six to eight weeks. Our plans are to initially start with custom upholstery and eventually offer some finishing options from the Mississippi facility," he said.
Tables for Chromcraft will be manufactured at a company factory in China, where the Douglas brand of promotional dining room furniture is produced. Initial offerings also will include 14 of Peters-Revington's bestselling table collections, with new ones targeted for debut at the October furniture market.
The Senatobia facility also will be used as a warehouse/distribution center for the Chromcraft, Peters-Revington, Douglas and Mastercraft Collections brands. "This centralized warehouse will permit us to ship our dealers all our brands from the same location," Halsten added. The company said it will close its Lexington, NC, distribution center and also will move the bulk of its Ontario, CA, warehousing to Mississippi.
"Chromcraft Revington dealers have gone through a very difficult time with the ceasing of Chromcraft's operations and not knowing if any of these brands would eventually return. We are glad that we have been able to make this purchase a reality and bring these brands back to their dealers," Halsten added.
Former Chromcraft Revington owner Sport-Haley ceased production at the Senatobia facility in May 2014, approximately six months after it acquired the residential furniture manufacturer and importer.
Have something to say? Share your thoughts with us in the comments below.