After Wooden Shelves Banned, FDA Rethinks Its Policies
June 13, 2014 | 10:06 am CDT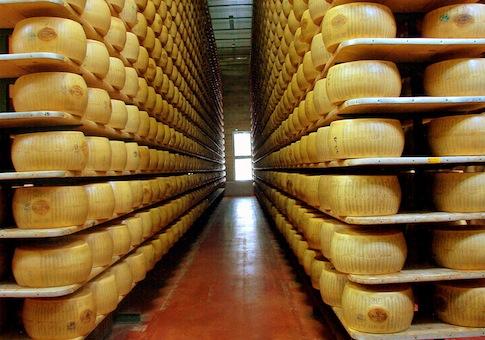 WASHINGTON, DC - Moves to ban wooden boards and shelving in cheese making operations has created a furor among the dairy products makers. 
Regional Food and Drug Administration officials in recent weeks have issued advisories to cheese making operations that wooden boards for transporting cheese and wood shelving racks built to hold cheese as it ages may not meet FDA rules for sanitation, especially given the porosity of wood.
Cheese makers counter that wood is key to control moisture in wheels of cheddar and other cheeses. Wood has been used for hundreds of years in the cheese making process. banning its use here could have implications for European cheeses, which are also made on wood surfaces, and might be interpreted as a protectionist move.
One cheese manufacturer told a New York Times reporter that replacement of wooden shelves with stainless would cost $10 million. 
A sample of official FDA rules for cheese making shows why there could be confusion over use of wooden shelves and boards in the process:
Food-contact surfaces shall be corrosion-resistant when in contact with food. They shall be made of nontoxic materials and designed to withstand the environment of their intended use and the action of food, and, if applicable, cleaning compounds and sanitizing agents. (b) Seams on food-contact surfaces shall be smoothly bonded or maintained so as to minimize accumulation of food particles, dirt, and organic matter and thus minimize the opportunity for growth of microorganisms.
To settle the matter, the FDA issue a statement okaying wooden shelves for cheese:
Recently, you may have heard some concerns suggesting the FDA has taken steps to end the long-standing practice in the cheese making industry of using wooden boards to age cheese. To be clear, we have not and are not prohibiting or banning the long-standing practice of using wood shelving in artisanal cheese. Nor does the FDA Food Safety Modernization Act (FSMA) require any such action. Reports to the contrary are not accurate.
The agency's regulations do not specifically address the use of shelving made of wood in cheese making, nor is there any FSMA requirement in effect that addresses this issue. Moreover, the FDA has not taken any enforcement action based solely on the use of wooden shelves.
FDA says it has only clamped down where it found Listeria bacteria in plants using wood shelving, which it says amounted to more than 20% of inspections of artisanal cheese makers. "However, the FDA does not have data that directly associates these instances of contamination with the use of wood shelving," the agency said. 
FDA says it will work with the artisanal cheese making community, state officials and others to learn more about current practices and discuss the safety of aging certain types of cheeses on wooden shelving, as well as to invite stakeholders to share any data or evidence they have gathered related to safety and the use of wood surfaces. 
Have something to say? Share your thoughts with us in the comments below.