Touchy-Feely Panels: Laminates & Rough Woods Emphasize Texture
July 1, 2014 | 12:55 pm CDT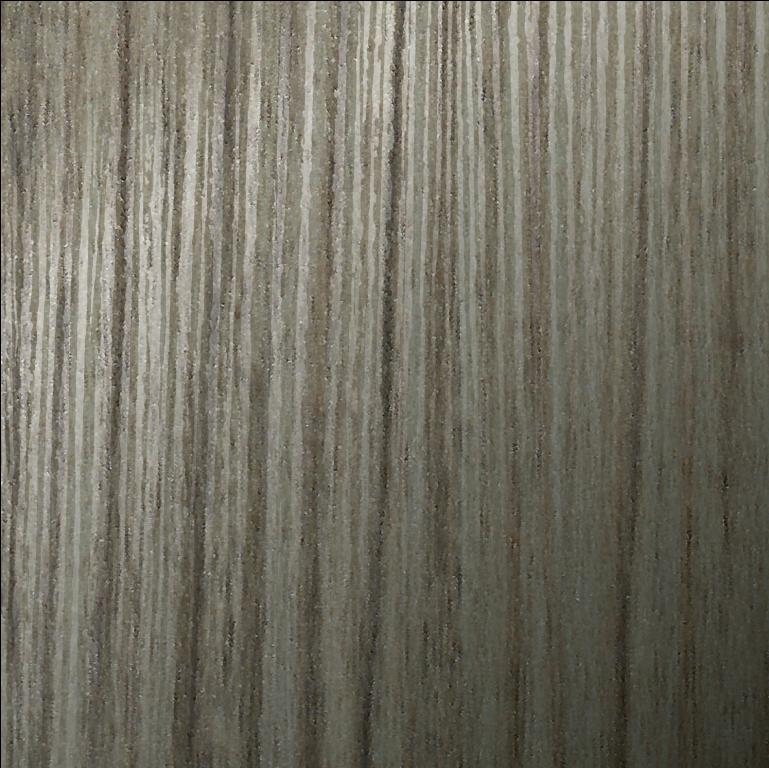 Panels add visual interest these days by incorporating texture. The uneven surface of lightly finished wood adds shadow to the play of light. Laminate panel producers are mimicking this trend – texturizing surfaces to correspond to the visual wood grain pattern.


Among the latest expressions of this trend is KML's Edgewood, a laminate that mimics the look and feel of natural wood grain, but with the durability and consistency of a laminate.

For large projects, designers get greater color consistency, fade resistance, and an "authentic tactile experience."  Edgewood has eight finishes, 70 stock colors, 800 specialty colors, four substrate options and two lamination processes. KML's component department offers cut-to-size boards up to 11 feet long.

Stevens Industries just launched a series of textures which precisely match the wood grain in three different species. Dubbed  the Legno Collection, a nod to Italian designers and manufacturers, the Tokaj Alder, Walnut Tiepolo and Ash Palomino patterns will be shown at IWF 2014. They are available in multiple thicknesses and a manufacturing-friendly 5×8´ size. 

Stevens Industries says it is the first manufacturer in the United States to provide this type of embossed in registration panels. The colors and textures are so true to real wood, the company adds, that manufacturers have actually switched from wood and veneer to this precisely-matched thermofused laminate.

Rough Stuff

In addition to replicating real wood characteristics, Uniboard has synchronized the texture of the grain with the visual woodgrain pattern, and even started imitating certain finishing techniques, with its Woodprint Technology.

Its brushed elm finish, for example, has a deep-brushed wood texture.
''The matte-oiled surface of this finish replicates hours of hand polishing wood,'' says Uniboard product manager Susan Doherty.    "The 3D brushed effect emphasizes the natural cathedrals and crossgrain characteristics of the Elm, creating beautiful light reflections.''

Abet Laminati says its textured Root surface is so realistic it's hard to tell from wood. Part of its Legni collection of wood textures reproduced on laminate sheets, it will be shown at IWF. Available in seven patterns, the Legni line has over 100 wood-like surfaces – each with Greenguard certification and low-VOC emissions.

While many manufacturers have sucessfully reproduced wood grain on laminate surfaces, others have gone directly to the source.

Caron, for example, has introduced its Mosaïk Collection with multidimensional doors and wall panels made from wood pieces of multiple lengths, widths and thicknesses.

By carrying a rough aesthetic, the panels complement smooth surfaces such as stainless steel kitchen appliances.

They are assembled into one creative element for use on cabinet doors, islands and back splashes, as well as decorative wall sections and furniture. They can also be made to measure and are available in most wood species with or without stiles, either raw or prefinished.


Viridian Reclaimed Wood has also started creating panels with reclaimed boards. Its Good Neighbor line is made from reclaimed cedar and redwood fencing.

"Our pet project to keep old fence boards from going to the landfill has grown into an extensive recycling operation," says Viridian's Pierce Henley.
Available in Weathered Redwood, Fresh-Sawn Redwood and Multi-Toned varieties, the reclaimed panels carry an aesthetic which can only come from years of sun, rain and snow.

It is all kiln dried, goes through a brushing process and can be milled many ways for installation. Paneling is ½´´ thick, with a 5´´ face, in lengths of 12 to 70´´. It is  FSC Recycled 100% (post-consumer reclaimed) and can contribute points toward the U.S. Green Building Council's  LEED Credits

Beyond Grain

In addition to replicating wood grain, panel producers have even started creating patterns with a combination of textures, contemporary designs, straight lines and waves.

Polylac, from Royal Plywood, features these designs and rough, weathered wood grain patters under a high-gloss, mirror-like surface. More than 12 designs are available.

The panels are scratch, abrasion and water-resistant, and the company says they are well suited for all types of furniture and cabinetry.

Though they have a glassy appearance, the panels can be fabricated using standard woodworking industry tools.

Though this one is not wood, custom patterns are also an option. After years of creating custom branded products by special request, ATI Decorative Laminates launched its Mirro­Flex Custom Tooling program.

"We've been designin­g patterns and creating tools for customers, and we want to make that option more widely available," says ATI president Tara Burgio.

The decorative panels are thermoformed and can mimic wood grain, patinas and metal, as  well as etching in corporate logos.
Have something to say? Share your thoughts with us in the comments below.