Cabinetmakers Group Hits Vegas to Impress at AWFS
July 2, 2015 | 3:36 pm CDT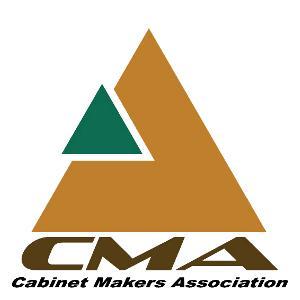 The Cabinet Makers Association and a host of CMA members' companies will be exhibiting at this year's 2015 AWFS Fair, an event attended by thousands of woodworking manufacturing professionals. The AWFS Fair will be held July 22-25 at the Las Vegas Convention Center in Las Vegas, NV. The CMA will be located at Booth #6534.
The 2015 CMA Wood Diamond Awards Program will announce this year's winners  Thursday, July 23 at 12:00 noon, with the location to be announced. The CMA designed this program to help its members market themselves in their primary marketing areas and set their companies apart from the competition.
Also on Thursday, July 23, the CMA will host its Annual Banquet, sponsored by Federated Insurance, with location and details to be announced. The CMA will also present two seminars at AWFS:
Wednesday, July 22, 5:00 pm, Room N2014:
Be Profitable in a Rapidly Changing Market presented by Eric C. Lehmann, CKD
Learn new ways to boost your bottom line with one of the industry's leading experts and energetic and motivational speakers. Eric will talk about everything from shop efficiencies to the latest products and sales techniques. Don't miss this opportunity to see and hear Eric. An extended question and answer session will immediately follow this seminar. Get the answers you need to compete.
 
Friday, July 24, 5:00 pm, Room N2014:
What's Your Problem? Round Table Discussion hosted by the Cabinet Makers
Association
Having a problem with your business? Don't know where to turn? Join this lively discussion with others that have been there, done that and survived. Learn new ways of solving issues specific to your business. You will be re-energized, with a new found confidence to take control of your business and your life.
 
CMA Members at AWFS
A host of CMA members will be exhibiting and showcasing new products at AWFS 2015.
Colonial Saw will introduce its newest Lamello P system connector to the United States for the first time. Divario is a connector that allows dividing shelves to be assembled into a fixed structure without the use of tools and with no visible connectors or shelf pin supports. www.CSaw.com/lamella
Rev-A-Shelf releases its 11-inch version of its knife block organizer, designed for use in 15-inch full-height base cabinets, featuring two universal knife inserts, adjustable top shelf, additional bottom shelf storage and four stainless steel utensil bins. www.Rev-A-Shelf.com
Gemini Industries will be presenting at this year's AWFS College of Woodworking Knowledge, offering, "Exposing the Mystery of Chronic Finishing Problems" on Wednesday, July 22 at 9:00 a.m. and "Designing a Finishing Room for a Small Facility" on Wednesday, July 22 at 1:00 p.m. Gemini will also highlight its recent partnership with Italian wood coating company Sirca Wood Coatings. www.Gemini-Coatings.com
WEIMA America is returning as the Official Recycling Partner of the 2015 AWFS Fair. Through the Destroy Responsibly! campaign, WEIMA will supply a WLK13 shredder system, complete with infeed and discharge conveyors, for wood waste to be processed immediately. With the help of the organization Repurpose America, the shredded material will be diverted from a landfill and instead be donated to a Las Vegas community location. In years past, the material has been donated to area parks and nature preserves. www.Weima.com/usa/
Tresco Lighting by Rev-A-Shelf announces Infinex, a patent-pending LED aluminum extrusion system. Designed by Tresco's in-house engineers and made in the USA, Infinex carries a UL safety certification and is available in five profiles with an array of installation options. www.TrescoLighting.com
Pollmeier introduces Ingenious Hardwood BauBuche, laminated veneer lumber produced from beech for structural applications. Using only raw material from local and sustainably managed forests in its production, the tree is rotary peeled and transformed into a high-tech material with minimal waste. BauBuche comprises boards and beams for timber construction, as well as panels for furniture and interior design. www.Pollmeier-USA.com
Osborne Wood Products, introducing Receptacle Notch, developed an electrical receptacle notching service created to accommodate an outlet on any kitchen island. Receptacle Notch includes three components to make the job of the builder, installer, or home owner simpler. www.OsborneWood.com
Have something to say? Share your thoughts with us in the comments below.