April 6, 2018 | 11:06 am CDT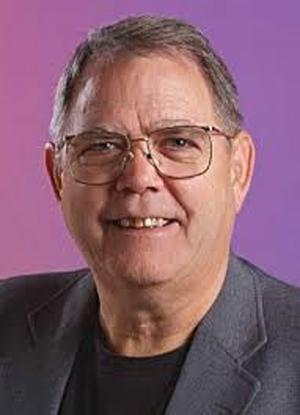 This is a challenging article for me to write. Not that the subject challenges me, but my emotions do. I have been writing for FDMC and its predecessor magazines for nearly 18 years. I have witnessed Lean Thinking emerge from almost zero participation in the furniture industry to becoming the solution that every visionary business leader is pursuing. I am thankful that I could play a role in the transformation process.
Consulting has been a challenge as well, especially in the furniture industry where budgets are tight and business owners would rather deal with problems on their own, in a vacuum. I can't claim 100-percent success at every company I have worked with over the past 26 years, but the percentage has been very high. With that thought as a lead-in for this article, I want to share my experience for a successful lean journey.
Brad Cairns, the owner of Best Damn Door in St. Thomas, Ontario, Canada, and the new senior partner at The Center for Lean Learning, is presenting a series on successfully applying Lean Thinking at the Cabinet and Closet Expo as I write this article. Brad was a client of mine several years ago, and I am proud to have him as my protégé. You will be hearing more from Brad in this time slot as he takes the helm for these articles as well.
I encourage you to keep up to date with Brad, and the wonderful work at The Center, by following him on YouTube at The Center for Lean Learning. Before Brad left for the Expo he asked me to synthesize Lean into seven steps. I hesitated to tackle his request because my response might give the impression that a lean transformation has some magic formula that can be applied for success. That is certainly not the case.
It is a long, arduous journey. To apply lean thinking successfully, leaders must be persistent, patient, and resolutely sincere. Having clarified that position, I cautiously replied to Brad. It has been my experience that every successful lean transformation includes at least the following:
1. Leadership commitment. Every leader endeavoring to apply lean thinking can attest that without leadership commitment, lean should never be launched. To understand more about the leader's commitment, I suggest you contact Dustin Hunter, CEO of Hunter Trim and Cabinets, at (940) 841-0025 or email at [email protected]; and/or Elvin Martin, CEO of Mullet Door, at (864) 446-3330 or email at [email protected].
2. Retain a professional Sensei (teacher). This step does not imply that you aren't capable of achieving some modicum of success on your own, but Brad, Dustin, and Elvin will all attest to the fact that experience is the best teacher when implementing lean. After 26 years of facilitating lean in a variety of venues around the world, I contend that DIY lean is not a recipe for success.
3. Educate and engage the staff. A leader cannot pull or push lean through an organization. It must be carried by every employee, starting with the CEO. This is where the experience of a professional is needed most. Lean is leader-driven but it is executed by every staff person from sales to installation. No one can get the collective adrenaline flowing in your staff better than a professional facilitator can.
4. Develop lean leaders. I have written on this subject many times. Leading in a lean environment requires different leadership skills than that of a task-managed organization, which is the environment to which most of your leaders have been exposed. Leaders should never appear to have all the answers, because they don't. The first response of a leader when a subordinate asks a question should be, "What do you think?" Dialoguing with a subordinate in developing a solution to any situation will ensure that the best ideas come forth.
5. Challenge through Gemba Walks. Applying the concepts of 2-Second Lean by Paul Akers, at the individual process-owner level ensures continuous improvement, but quantum lean initiatives happen when small teams and individuals are challenged to create breakthrough improvements. Lean is only successful where good leadership and collaboration meet. It is the leader's role to define improvement opportunities that point to corporate objectives and then challenge individuals or small teams to implement solutions.
6. Continually measure the impact of improvements. Don't measure everything, but measure things that indicate positive trends. Examples include revenue per labor hour, reduction in engineering changes after production release, reduction in inventory and space utilization, improved on-time delivery, reduced cost of quality and reduced throughput time. You don't need all those measurements, but if you don't have any, you will never be able to access the decision-making process or determine whether the lean initiative is moving the company in the direction you desire.
7. Leadership commitment. I know this was Number 1, but lean is cyclical in nature. The steps need to be revisited and reinforced continually. Leadership commitment ensures that the cycle will be continuous. If you use a daily planner to prioritize your day, put lean at the top of the list every day. If lean is not important to you, as a leader, it will not be important to anyone else.
Keeping lean fresh isn't an easy task. I encourage you to contact Dustin Hunter at the information provided above to discuss the challenges he has faced over the past five years and the methods he has employed to keep lean fresh and moving forward. Hunter Trim and Cabinets may not be the most successful lean initiative in the world, but their revenue has grown five times since beginning the lean journey in December 2012. At the same time, their staff level has remained virtually unchanged, shop space has remained the same, inventory has decreased and the daily chore of working in a cabinet shop has become easier, better, faster, and the output cheaper to produce. It is an amazing story.
Thank you for your support and encouragement throughout my tenure with the Woodworking Network. It has been my pleasure to serve you. Please feel free to contact me at [email protected] or (616) 295-8077. I may be retired, but I am not dead. Check out Amazon.com for all of my books on lean and enjoy the journey.
Have something to say? Share your thoughts with us in the comments below.