Thin Stone Veneer Surfaces for Furniture and Millwork
July 1, 2014 | 11:27 am CDT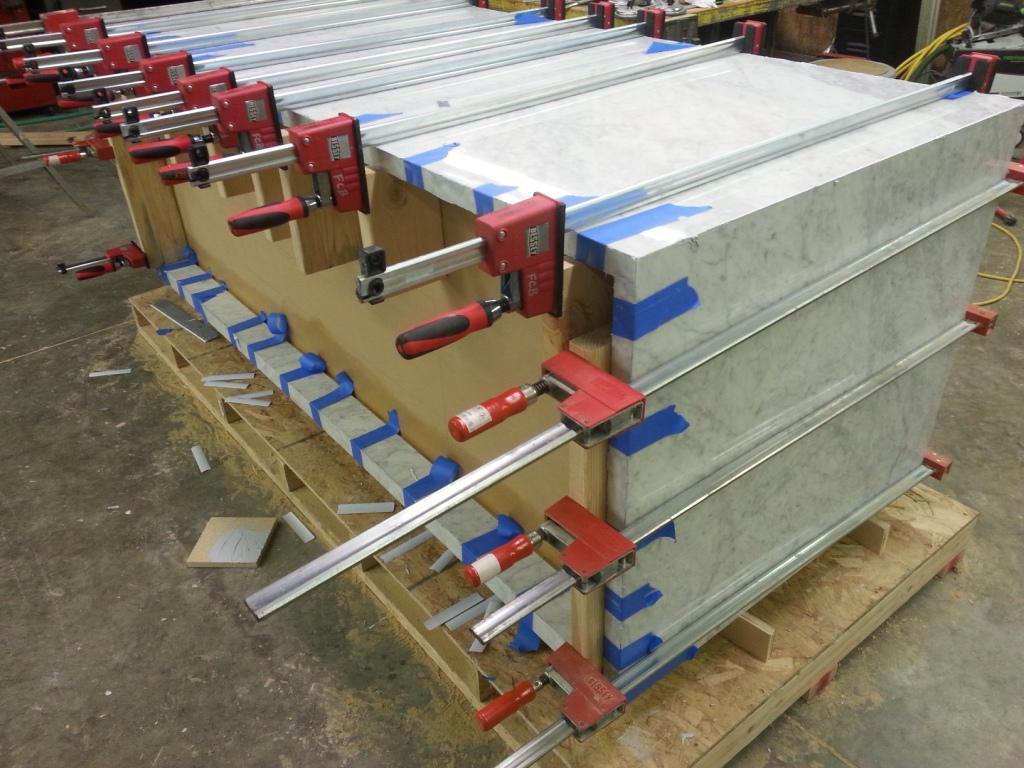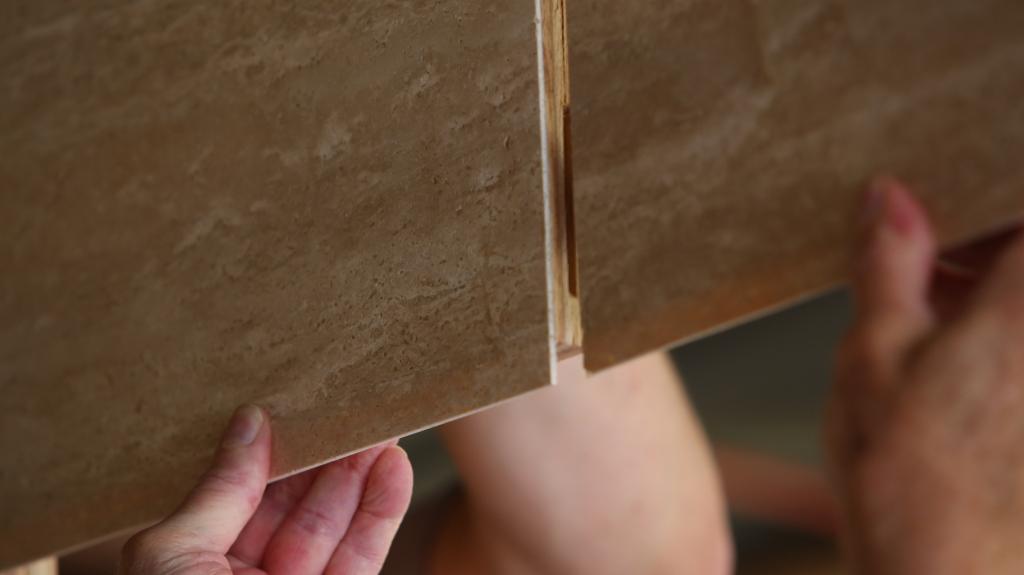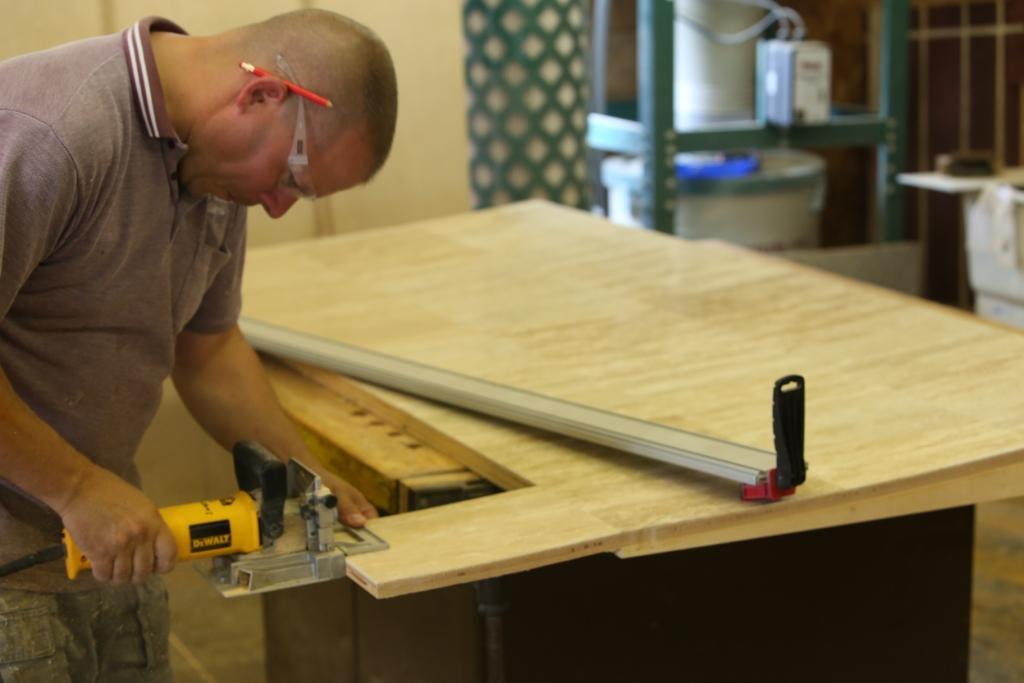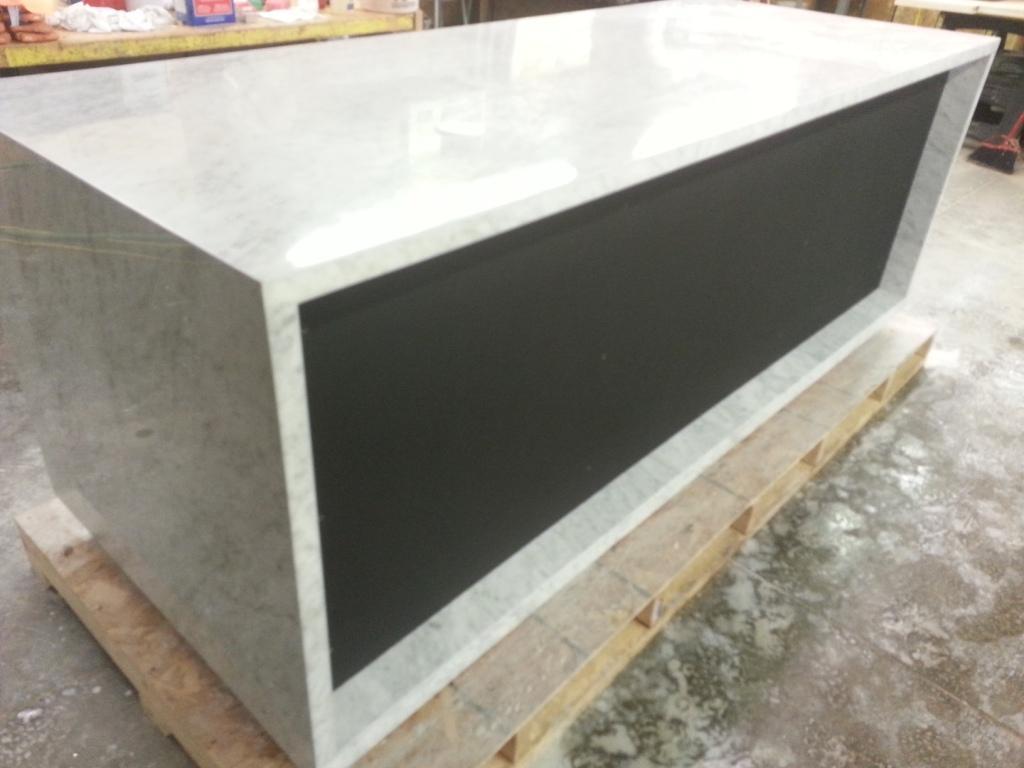 Thick stone slabs are prized for appearance and durability, but in certain areas of millwork they aren't practical.

In developing its natural thin stone veneer surfaces, Earth Anatomy Fabrication set out to fill those specific gaps – laying up its stone veneer on wood panels.

Its sheets of marble, granite, onyx and travertine are cut as thin as 1mm and backed with a fiberglass resin, making them suitable for various areas of panel manufacturing and design.

Vertical millwork and wooden fixtures are on the top of the list for company founder Chad Williams, along with areas where weight restrictions are a top priority, such as interiors for airplanes and luxury yachts.

"We're looking to expand the uses of thin stone through millwork supply chains that have not been truly explored" Williams says.

Full Circle at IWF

As one of 20 finalists in the 2014 IWF Challengers Award program, Earth Anatomy Fabrication will travel to the International Woodworking Fair on August 19 to present its natural thin stone veneer surfaces to a panel of judges – industry professionals focused on innovation in woodworking machinery, supplies, and services.

"It's a huge honor. We're very excited." Williams noted on the nomination. "We're looking forward to presenting to the judges and seeing where we fall in the woodworking industry."

That event will complete a full circle for Earth Anatomy Fabrication – one that began in 2010 when Williams and business partners R.J. Thacker and Josh Morgan first exhibited their product at IWF. The discussions that year opened them to the idea of bringing natural stone veneers to the millwork industry, and they have since moved forward with plans to tailor the natural stone veneer surfaces for architects, builders, product designers, and woodworkers.

Currently, the stone veneer surfaces are only available for large-scale commercial projects, with minimum orders of approximately 1,076 square feet. Williams says he is looking forward to expanding in the residential market – making the stone veneers available to homeowners and millworkers.

In addition to supplying contractors with large-volume orders, Williams and his team have developed their own facility to produce custom wood products with thin stone veneer surfaces.

Recently, they completed a massive order of floor-to-ceiling stone-veneered fixtures throughout the Marriott International resort in Marco Island, FL. The convex panels showcase the flexibility of the thin stone in its application as a surface for millwork.

"We do everything by hand at this point," Thacker notes. "Well, we do 60% - 70% of it by hand, 30% of it by CNC technology."

In cutting the thin stone for custom wood fixtures, the Earth Anatomy Fabrication team has been posed with a challenge: developing an environment for cutting both materials. Currently, a wet cutting area is dedicated to fabrication of the thin stone. Wood production machines are housed in another.

As the "wet-dry environment" becomes more of a necessity, the team plans on working with manufacturers of three- and five-axis CNC machines to develop a single table for fabricating both wood and stone.

Thacker notes that both Earth Anatomy and Earth Anatomy Fabrication have no intention or desire to compete with the traditional stone slab industry and masonry trade.
"The heavier products offer appropriate solutions," he says. "We are navigating a completely new supply chain through the millwork industry offering a natural surfacing product and fabrication service."

More Than Millstone

Earth Anatomy – a division of Grizzly Partners – was founded in June 2008 by Thacker and Morgan. Thacker, a healthcare project manager and Fleet Marine Force Navy Corpsman, first met Morgan and Williams in 2005 while serving on the same 20- man Marine Corps infantry platoon in Iraq. Morgan, who earlier co-founded the company Intense Debate, holds a Purple Heart from wounds sustained from a roadside bomb.

In March 2013, Earth Anatomy Fabrication, LLC, was established. Headed by  Chad Williams, it seeks to outfit the design community with building and surface finishing materials with unique natural thin stone veneers. Williams says that in addition to developing global outreach and connecting with customers in the millworking industry, the team is looking forward to growing and providing opportunities for service-disabled veterans.

As companies owned entirely by active reservists and service-disabled veterans and as a division of Grizzly Partners – named in honor of three Marines from the group's platoon who lost their lives on Main Supply Route Grizzly in Iraq – Earth Anatomy and Earth Anatomy Fabrication both see the opportunity for growth as a way to create jobs for veterans.

"We want to offer a workplace with a strong innovative product that veterans can come back to and work in," Thacker says.

By finding a way to make stones bend and not break, Earth Anatomy seems to have both strength and innovation covered.
Have something to say? Share your thoughts with us in the comments below.