Hymmen: Helping customers finish first with new digital printing lines
June 24, 2020 | 2:39 pm CDT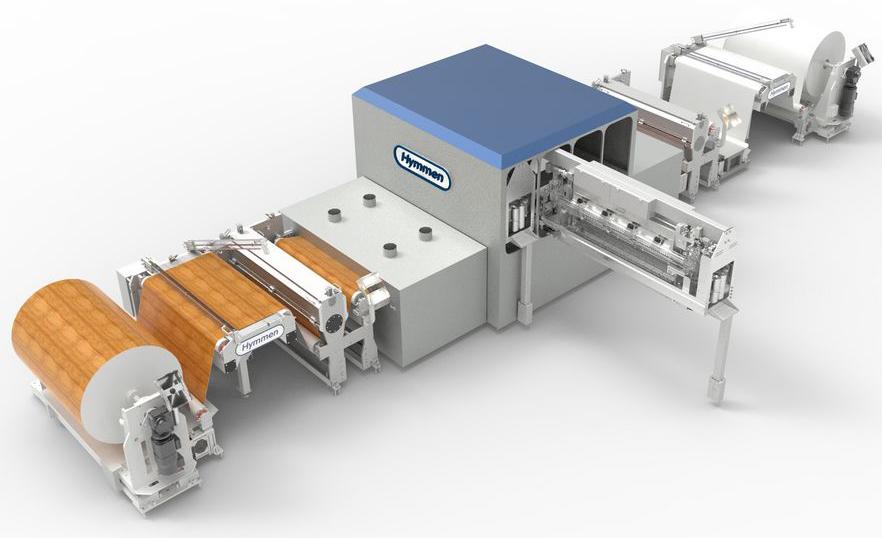 In the wake of IWF's cancellation, "Now for us, it is getting even more important to keep the 1:1 contact with our customers," said  Dr. Anke Pankoke, head of marketing for Hymmen GmbH.
"Especially in the context of the recent traveling restrictions it is an advantage to have our own expert Mark Joel, head of Hymmen North America, in Greensboro physically close to our customers."
Along with "a greater emphasis on editorials and ads in American publications of the woodworking market," the company is using digital applications, such as video conferences and webinars to promote its capabilities to customers. Already in the works is a July 1 webinar with FM Future and Ricoh on Hymmen's latest development, the Saturn Digital Printing Line.
The line was one of the products to be spotlighted at IWF. "We planned to promote our whole product range – from double belt presses, multi-opening presses, liquid coating lines and laminating lines to digital printing equipment," he said. "At the moment there is a great focus on digital printing where we can offer our latest development: The Saturn digital printing line for cost-effective digital printing on décor paper at the producer´s site."
Hymmen's Jupiter digital staining technology was among the entries in this year's Challengers Award competition and was already drawing interest.
"Many shops are in the process of reopening and retooling in the wake of the COVID-19 crisis. We've heard about many that are using this time to rethink their production models. How can they best get help from you as a supplier to make those changes?
"Our digital printing lines Jupiter (direct on boards with UV inks) and Saturn (on décor paper with water-based inks) are examples for the great opportunities that our technology offers those companies that want to get independent of large centralized suppliers. If they produce the digital surfaces decentralized at their own production site, it is themselves who decide about the 'how' and 'when' to produce – always fulfilling their customer´s needs in a short time," Pankoke added.


 
Have something to say? Share your thoughts with us in the comments below.