What would you bid for these kitchens?
July 20, 2018 | 4:20 pm CDT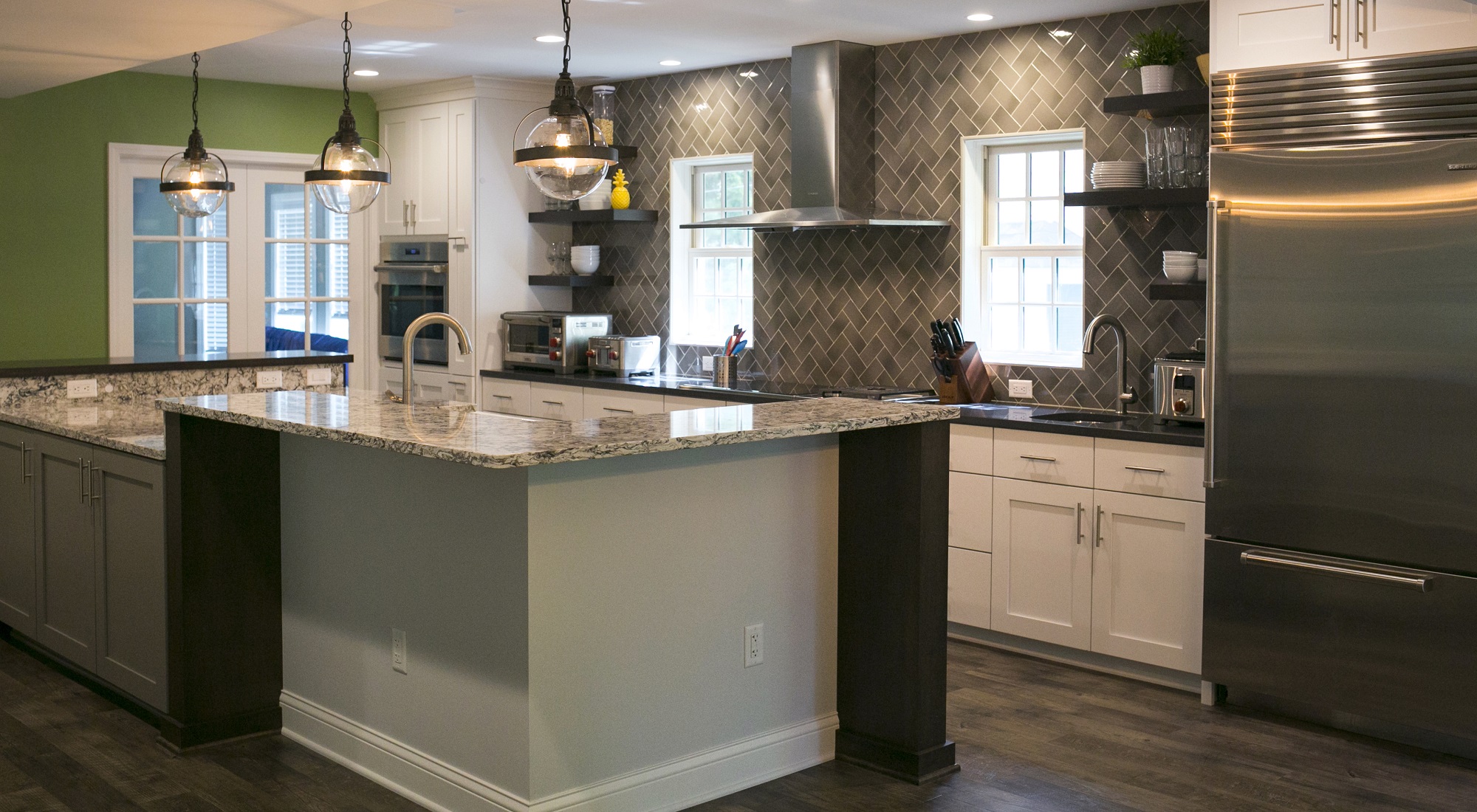 Kitchens have always been the most popular project for bidders in the annual FDMC Pricing Survey, so for the 2018 survey we have four full kitchens to attract bidders. And for shops that avoid kitchens, there is a den built-in project to attract their attention.
The annual FDMC Pricing Survey, this year sponsored by
Keystone Wood Specialties
, is the only tool in the industry to help shops improve their pricing by comparing how different companies bid the same projects. All the projects are real jobs done by real shops. You can download or get a mailed copy of the same original bidding specifications they used. Then you can bid the projects in your shop according to your standards.
When you submit your bids, we itemize the results and list them in the October issue of FDMC and online at Woodworking Network so you can see how shops all across North America bid on the same jobs. There are breakouts for materials, shop rates, construction and installation hours, and information about whether the bidding shops use CNC or software in their manufacturing and bidding. All participating shops, including the ones that supplied the projects, are kept anonymous, except for their state or province.
Maximum participation is important to make the survey a success. All bids must be returned by August 20, so don't wait.
Download the bid package
 to get started. Or contact Will Sampson at
will.sampson@woodworkingnetwork.com
or phone 203-512-5661 to request a mailed copy of the bid package. Here's a peek at this year's projects:
Contemporary face-frame kitchen
This project was part of an addition to the house. The young couple who owns the house likes to cook together and has quite a large collection of pots and pans and cooking accessories. They wanted help from the cabinet shop to make this a space comfortable for two cooks, with organized storage of cookware and food. The homeowners also have small children and wanted to make sure it was a friendly space for them.
The shop's solution was a full-overlay faceframe kitchen in a contemporary look. A contrasting color island andspecial features such as a mixer lift, a pullout pantry, and rollouts add appeal.
Beaded inset doors and drawers gives an elegant look, but is a major factor in construction and bidding.
Traditional beaded inset kitchen
This kitchen features all drawers and doors with beaded inset for a traditional look, but beaded inset can dramatically affect the cost and time in construction. There were also field applied mouldings, adding to installation issues. Inside cabinets are specialty features, including pullouts for trash, cookie trays, decorative columns, and seven spice doors with electrical outlets. A white pigmented undercoat with glaze and clear topcoat finished the look.
This large kitchen features two full islands. Bidders need to consider the five-hour drive to the job site.
Kitchen with two islands
This striking kitchen features two large islands and lots of cabinets all around. Original construction was face-frame, but the look could also be done in frameless. Prefinished birch boxes were used throughout. White lacquer finished exteriors, including the raised-panel wood doors. An extra bidding consideration was the five-hour drive to the installation location.
A straightforward Euro-style office kitchen looks simple, but it has its own bidding challenges.
Frameless office kitchen
Done in the Euro style with frameless cabinetry, this office kitchen shows clean lines and straightforward design. It features melamine boxes with foil wrapped MDF doors and laminate countertops. An additional bidding consideration was the two-hour drive to the installation site.
This elegant den built-in was done in walnut with frameless construction and flip-down doors.
Walnut built-in den project
This built-in project for a den was done all in frameless walnut boxes. Plain sliced walnut was used for all exterior surfaces and walnut was also specified for drawers and interiors. Individual boxes were used for upper cabinets with veneer-taped edges. Base cabinets have flip down doors, and the lower portions below the doors are inaccessible space. 
Have something to say? Share your thoughts with us in the comments below.