WPEL preview video: How Cabinet Pro software helps save time and money
October 7, 2022 | 7:12 am CDT
MANHEIM, Pa. – Cabinet Pro will demonstrate its new Panel Optimizer software at Wood Pro Expo Lancaster, Oct. 13-14 at Spooky Nook Sports.

Panel Optimizer is designed to save time and money. What was once considered to be left over "scrap" after one job, can be used on the next job. As one Cabinet Pro customer noted, "Since we started using the new optimizer, we may have a trash dumpster for sale because all our scraps have disappeared."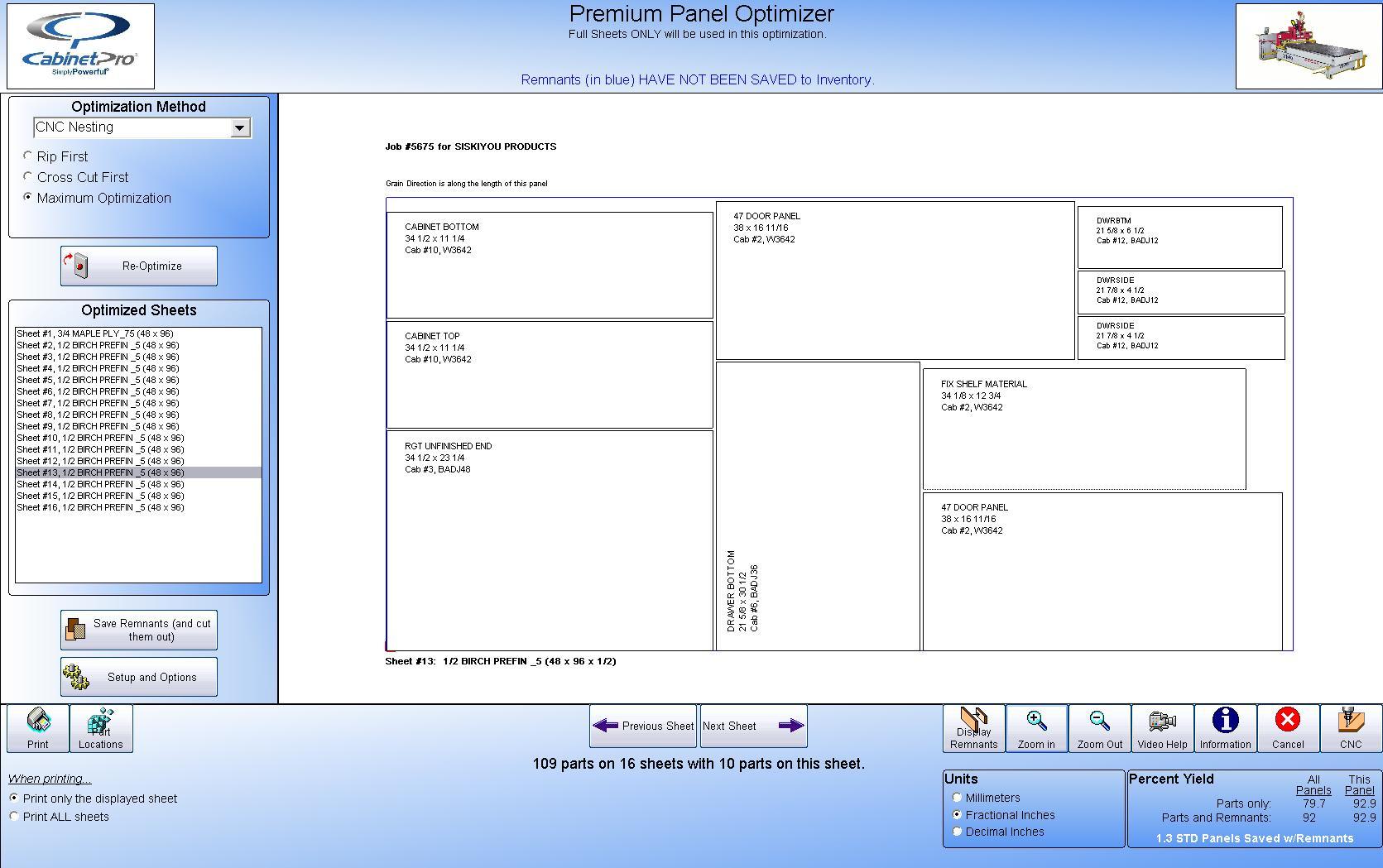 Panel Optimizer allows selected parts may be defined as being "grain independent" so that they may be rotated even on grained material if it results in a better yield.  Other select parts may be defined as to "Never Rotate," even if they are being optimized on material that is not grained, such as MDF.

The machining on each optimized part may be viewed directly to include not only the graphical representation of the part and its machining but also the precise location of each machining operation. Cabinet Pro's optimizer also supports grain matching, with either vertical or horizontal grain, where doors and drawers may be grouped together on a panel in the same pattern as they exist on a cabinet. 
The specific method of optimization, whether it is for a panel saw or for a CNC router, may be defined per cutlist. Thus, one cutlist can send parts to a table saw or panel saw with optimization along rip lines and cross-cut lines, or to a CNC router where parts are placed wherever they may fit for optimum yield.

Cabinet Pro maintains a Facebook users' group exclusively for customers of Cabinet Cabinet Pro or Door Pro software.

See a demonstration Cabinet Pro's Panel Optimizer at booth #420. Learn more at cabinetpro.com.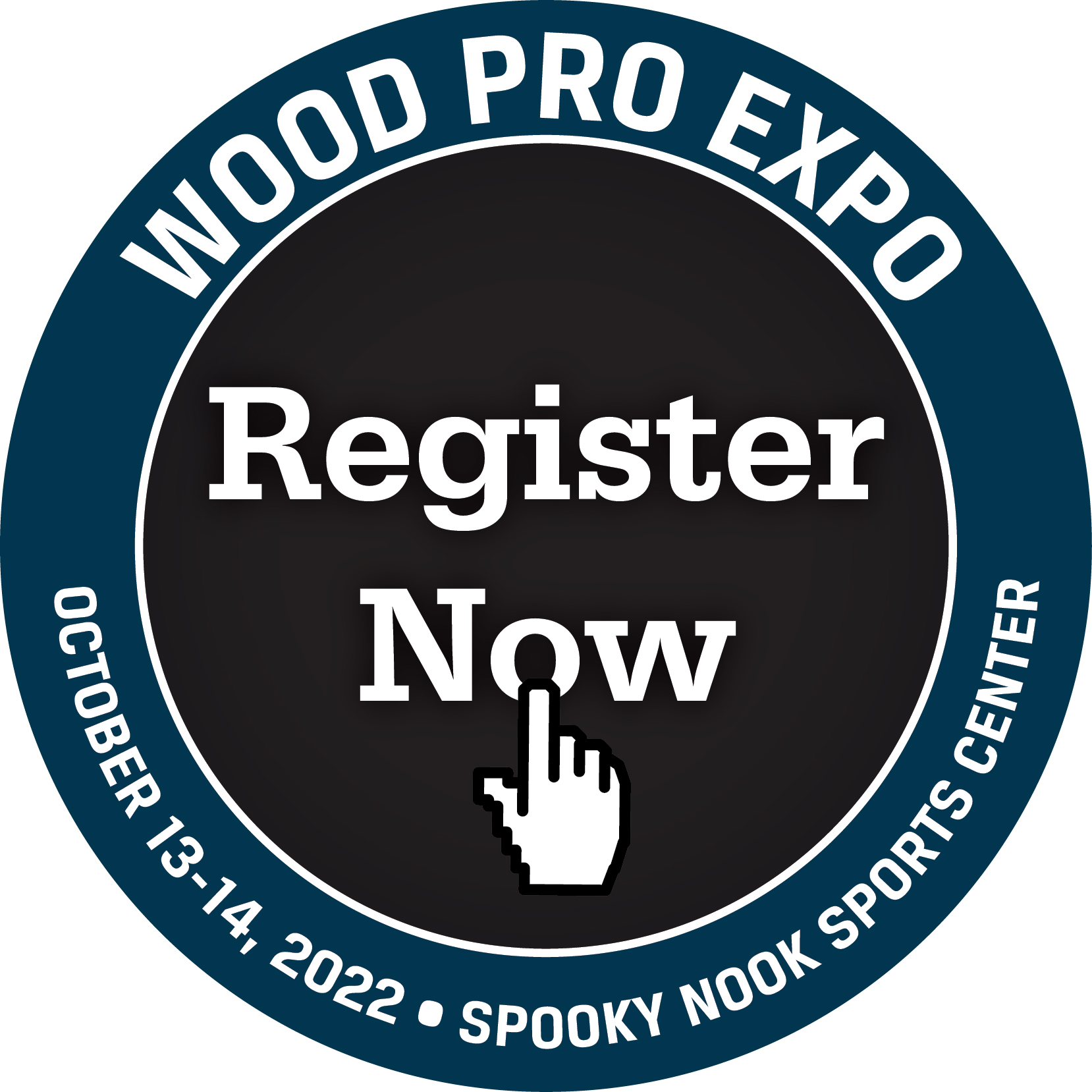 About Wood Pro Expo
Wood Pro Expo is a regional event for woodworking businesses that brings together suppliers and experts for a localized presentation of equipment and supply solutions. WPE includes a strong educational program on best practices for shop production and business management. The expo features a wide variety of equipment and supplies mainly geared to small and medium-sized shops. The 2022 edition of Wood Pro Expo Lancaster takes place Oct. 13-14 at the Spooky Nook Sports Center/Warehouse at the Nook in Manheim (Lancaster County), Pa. For information visit woodproexpolancaster.com. 
For exhibitor information contact Lewis Goldman at [email protected] or phone 800-969-2212. 
More upcoming Woodworking Network events
Salon Industriel du Bois Ouvré (SIBO), Oct. 27-29, Centrexpo Cogeco, Drummondville, Quebec.

Closets Conference & Expo co-located with Wood Pro Expo Florida, April 12-14, 2023, Palm Beach County Convention Center, West Palm Beach, Fla.

Woodworking Machinery & Supply Conference & Expo (WMS), Nov. 2-4, 2023, International Centre, Mississauga, Ontario.
Have something to say? Share your thoughts with us in the comments below.