WPE Lancaster benefits from Pennsylvania's formidable hardwoods industry
May 31, 2023 | 8:26 pm CDT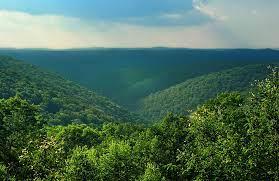 MANHEIM, Pa. – Pennsylvania, home of Wood Pro Expo Lancaster (WPEL), is hardwoods country.

The Keystone State has more than 16 million acres of forestland and is the most abundant source of hardwoods in the nation.
Not surprisingly, Pennsylvania forest products are a key component of the state's economy. According to a 2018 study conducted by the Pennsylvania Department of Agriculture and Team Pennsylvania, the industry has $21.5 billion in direct economic impact and $36 billion in indirect impact on the state's economy. More than 65,000 Pennsylvanians — 10% of the state's manufacturing workforce — are employed in the forest products industry.
Pennsylvania hardwoods are prized by wood products manufacturers around the globe for their quality, beauty, and variety. The state's northern climate and shorter growing season translates into tighter growth rings making for lumber that is less likely to warp and twist after proper kiln drying.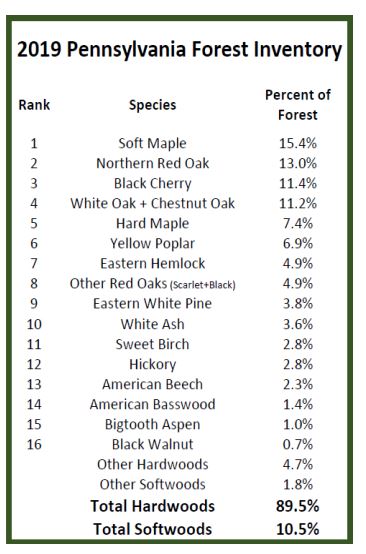 More than 100 species of trees grow in Pennsylvania's forest. The most sought-after species by furniture and cabinet makers include black cherry, red oak, white oak, hard maple, white ash, and walnut.
Pennsylvania hardwoods will be well represented on the expo floor by WPEL lumber producers and wood component manufacturers. For good measure, representatives of the Pennsylvania Hardwoods Development Council (PHDC) will hold court at booth 128. The PHDC is responsible for the development, expansion and promotion of the state's hardwoods industry. 
Each of the two days of the woodworking show is augmented by a conference, including new free courses sanctioned by the Architectural Institute of America. 
About Wood Pro Expo 
Wood Pro Expo is a regional event for woodworking businesses that brings together suppliers and experts for a localized presentation of equipment and supply solutions. WPE includes a strong educational program on best practices for shop production and business management. The expo features a wide variety of equipment and supplies mainly geared to small and medium-sized shops.
Wood Pro Expo Lancaster takes place Oct. 12-13, 2023 at Spooky Nook Sports/Warehouse at the Nook in Manheim (Lancaster County), Pa. For information visit woodproexpolancaster.com. For exhibitor information contact Lewis Goldman at [email protected] or 800-969-2212. 

More upcoming Woodworking Network events 
Executive Briefing Conference, Sept. 26-28, 2023, The Broadmoor, Colorado Springs, Colo. 

Wood Machinery & Supply Conference & Expo (WMS), Nov. 2-4, 2023, International Centre, Mississauga, Ontario.
Closets Conference & Expo / Wood Pro Expo Illinois, April 17-19, 2024, Schaumburg Convention Center, Schaumburg, Ill.

Salon Industriel du Bois Ouvré (SIBO Expo), Oct. 24-26, 2024, Centrexpo Cogeco, Drummondville, Quebec. 
Have something to say? Share your thoughts with us in the comments below.