New features on tap for Wood Pro Expo Lancaster
April 24, 2023 | 7:59 pm CDT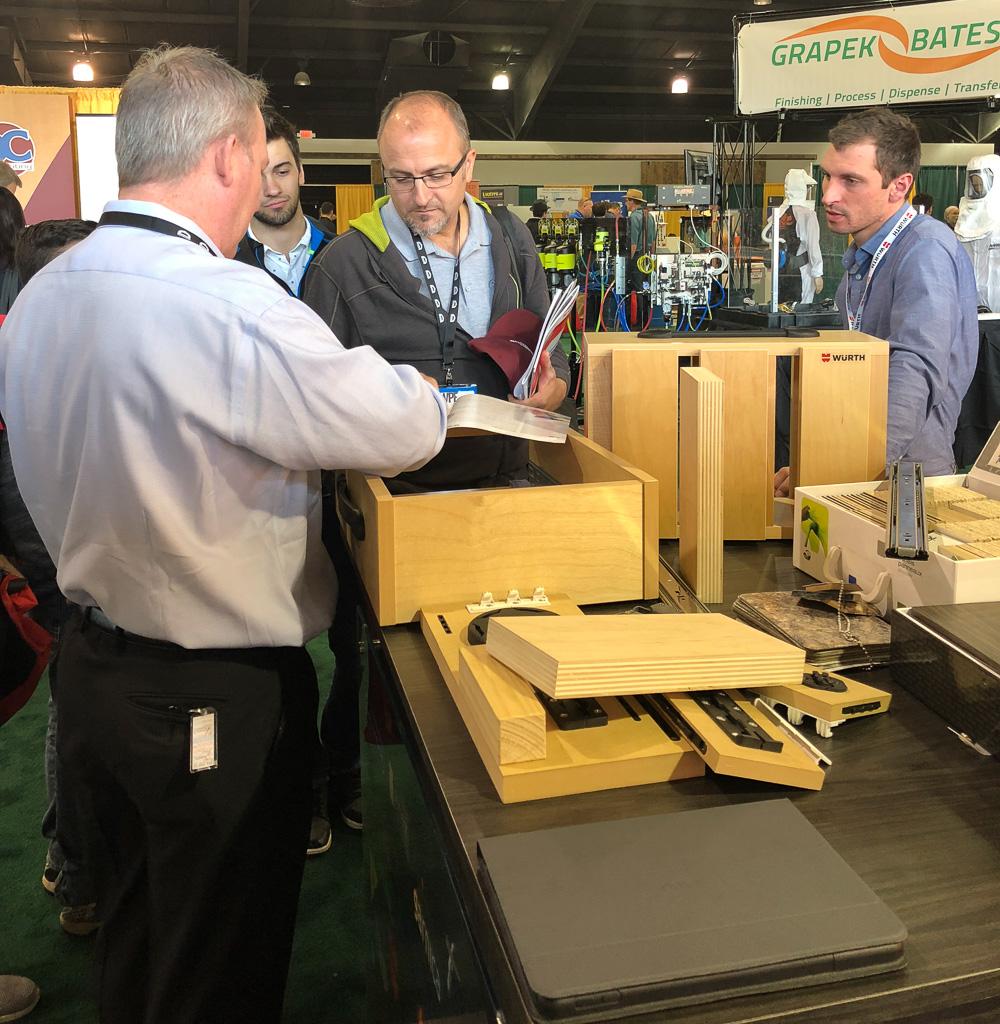 MANHEIM, Pa. -- Exhibit space sales are heating up for Wood Pro Expo Lancaster (WPEL), the only trade show dedicated to serving professional woodworkers in the Northeast since its founding in Baltimore 10 years ago. 

WPEL 2023 is set to take place Oct. 12-13 at Spooky Nook Sports and the Warehouse on the Nook. The event will include two days of educational programming and demonstrations and displays of woodworking machinery and supplies from leading manufacturers and distributors.  The exhibit floor will feature many new or updated products introduced to the market since last year's show. 

New this year are educational opportunities for architects and designers to earn continuing education units (CEUs) and a stronger emphasis of functional and design hardware on the expo floor. The show will also feature the popular Running Machinery Program and Classic Machine Pavilion, as well as a two-day conference organized by FDMC and the Cabinet Makers Association.
New AIA-accredited sessions and expanded hardware focus 
Two seminars geared to allow architects and designers to earn CEUs, but also of interest to wood industry professionals who work with the A&D community, will be held during WPEL 2023.  

Wood Pro Expo is partnering with Wilsonart to deliver presentations accredited by the prestigious American Institute of Architects (AIA). The AIA's membership includes more than 95,000 licensed architects and associated professionals, many who work closely with wood products companies on commercial, institutional, and residential interior projects.  

"We see the A&D community as a natural extension of our attendee database," said Lewis Goldman, managing partner of Wood Pro Expo Lancaster. "We are in the process for the show to become affiliated with AIA chapters not only in Pennsylvania, but also in Maryland, New Jersey, New York, and Virginia." 

On the show floor, attendees can expect to see more exhibitors of decorative and functional hardware at WPEL 2023.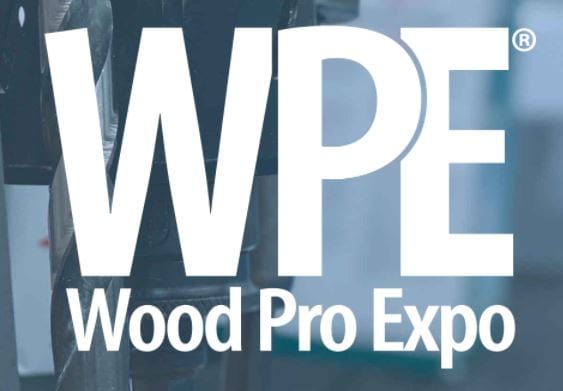 "At past shows we have put a lot of emphasis on promoting woodworking equipment through Wood Pro Expo's Running Machine Program and Classic Machine Pavilion," said Goldman. "While we have received a lot of positive feedback from attendees about our featured machinery programs, many have also indicated that they would like to see a more expansive selection of decorative and functional hardware that they can use in their cabinets, furniture, closets and other home and commercial storage projects. They want to see more displays of hinges, slides, pull-outs, and other functional hardware as well as handles, knobs, and other decorative products." 

Rev-A-Shelf, Fessenden Hall, and A&M Supply - to name a few - are among key hardware companies that have already committed to the show. Goldman said he is waiting for signed contracts from other notable hardware suppliers that have expressed interest in exhibiting at this year's show.
On the machinery side, New CNC and RT Machinery have signed up to provide demonstrations of woodworking technologies narrated by technical experts in the scheduled Running Machinery Program presentations. In addition, machinery distributors Blue Ball Machine and Martin's Woodworking Machinery will once again anchor the Classic Machine Pavilion. 

Goldman noted that companies can save more than 10 percent on booth space by contracting space by August 4. "The other big incentive for signing up early is that the sooner an exhibitor is on the floor plan, the more promotional value they will receive, for free, from Woodworking Network and other outlets."
Spooky Nook Sports, home of WPEL, is one of the largest indoor playgrounds in the country. In addition to a spacious exhibit hall, the mega facility has more than 700,00 square feet (14 acres) of space under one roof that includes an 80,000-square-foot fitness center, 10 maple basketball/volleyball courts, three enclosed multi-purpose turf fields, and a rock-climbing gym.
The sports complex connects with the Warehouse Hotel at the Nook, the headquarters hotel for WPEL and venue for the event's two-day conference. 

Attendee registration will open in June. 

For more information about Wood Pro Expo Lancaster exhibiting opportunities, including the Running Machine Program, Classic Machine Pavilion, and new spotlight on functional and decorative hardware, contact Lewis Goldman at [email protected] or 800-969-2212.
Learn more at woodproexpolancaster.com.
About Wood Pro Expo 
Wood Pro Expo is a regional event for woodworking businesses that brings together suppliers and experts for a localized presentation of equipment and supply solutions. WPE includes a strong educational program on best practices for shop production and business management. The expo features a wide variety of equipment and supplies mainly geared to small and medium-sized shops. Wood Pro Expo Lancaster takes place Oct. 12-13, 2023 at Spooky Nook Sports/Warehouse at the Nook in Manheim (Lancaster County), Pa. For information visit woodproexpolancaster.com. 
For exhibitor information contact Lewis Goldman at [email protected] or 800-969-2212. 

More upcoming Woodworking Network events 
Executive Briefing Conference, Sept. 26-28, 2023, The Broadmoor, Colorado Springs, Colo. 

Wood Machinery & Supply Conference & Expo (WMS), Nov. 2-4, 2023, International Centre, Mississauga, Ontario.
Closets Conference & Expo / Wood Pro Expo Chicago, April 17-19, 2024, Schaumburg Convention Center, Schaumburg, Ill.

Salon Industriel du Bois Ouvré (SIBO), Oct. 24-26, 2024, Centrexpo Cogeco, Drummondville, Quebec. 
Have something to say? Share your thoughts with us in the comments below.