Wood Pro Expo Lancaster gets ready for 2022
April 13, 2022 | 2:35 pm CDT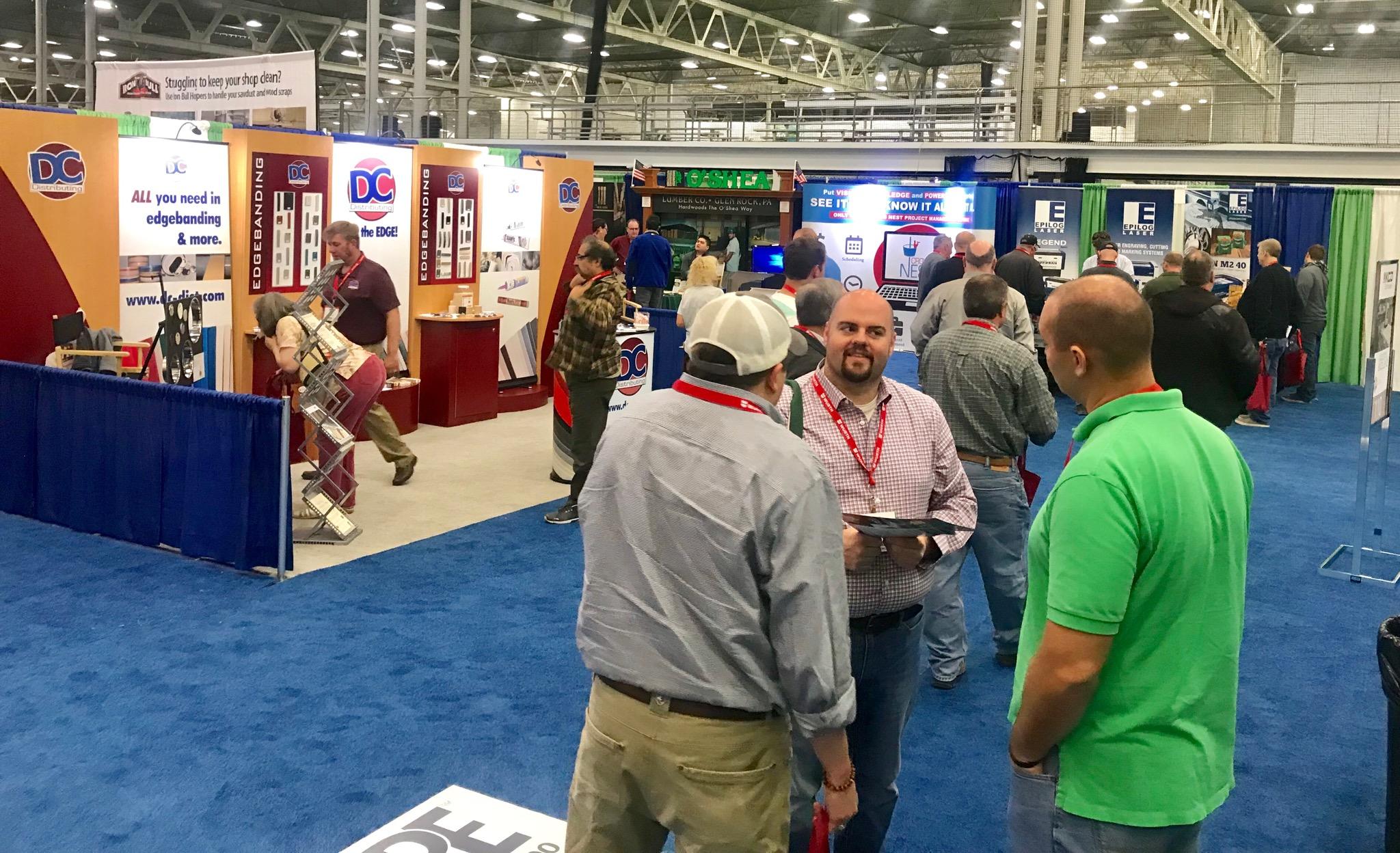 MANHEIM, Pa -- Wood Pro Expo Lancaster, one of the most popular regional woodworking events in the U.S., will return Oct. 13-14 to the Warehouse at the Nook in Manheim, Pa. The popularity of Wood Pro Expo Lancaster is due, in part, to the fact that the Lancaster County location boasts one of the most robust sectors for wood product manufacturing in the country.

Lewis Goldman, managing partner of WPE Lancaster, said, "There are two main sides to the story of why this show is held in Lancaster every year. First, Lancaster County is literally one of the four hotspots for furniture and cabinet component manufacturing in the United States. It is the only show of its kind in the Northeast and before COVID our attendee base was growing by more than 20 percent each year.

"Second, the advancement of new woodworking technology and launch of new products is growing so fast, that woodworkers in this region want this show every year to keep up to date. We're not in a situation where people are going to say, 'Nothing has changed.' For example, the wide belt sander that was displayed even two years ago is a lot different today. Sure, it does the same thing, but it also does it better and is easier to operate."

Check out the latest exhibitor list and floorplan.

Pavilions spotlight machines in action
WPE Lancaster 2022 will once again feature two attendee favorites: the Running Machine Program and the Classic Machine Pavilion.

"I don't care who you are, if you see a machine running, you've got to stop and look at it," Goldman said. "This is why we created these two special areas on the show floor and offer extra incentives and benefits for woodworking machinery companies to participate."

The ever-popular Running Machine Program has been a staple of Wood Pro Expo Lancaster from the beginning. "Everybody loves the Running Machine Program," Goldman said. "This is the only place you can go to see these very complex and expensive machines in action with the technician explaining what is going on and answering questions from the attendees."

"We added the Classical Machine Pavilion last year based on attendee feedback from past shows," Goldman added. "A lot of attendees come to the show to replace core equipment. The Classic Machine Pavilion includes machinery that they can buy at the show and load into their truck or car to take home."
Educational programming
WPE Lancaster is also continuing its partnership with the Cabinet Makers Association to produce the event's educational programming. CMA organizes a plant tour on Oct. 12, the day before WPE Lancaster starts. 

Other highlights of Wood Pro Expo Lancaster's educational programming include two keynotes by FDMC's veteran editor, Will Sampson. The woodworking journalist/entrepreneur will kick off Day 1 of Wood Pro Expo Lancaster on Oct. 13 with a presentation titled, Path to Professionalism in Woodworking. Sampson will share seven important tips to propel shops to success.  "Don't make the same mistakes so many small shops do," said Sampson. "You don't have to reinvent the wheel."  
Sampson will return to launch Day 2 of Wood Pro Expo Lancaster with his keynote titled, What's Wrong with Pricing in Woodworking? After more than two decades of studying pricing in woodworking, Sampson has learned a thing or two about why pricing is so crazy and variable in this industry. Learn what to do and what not to do in pricing your work to guarantee profitability and marketability.

Both days of Wood Pro Expo Lancaster will also include programming on topics ranging from finishing technology and material trends to achieving optimum profitability to getting started in the closets business.

"Wood Pro Expo Lancaster is all about helping advance the woodworking profession, period," Goldman concluded.

For information about exhibiting at Wood Pro Expo Lancaster and sponsorship opportunities, including the Running Machine Program and Classic Machine Pavilion, contact Lewis Goldman, managing partner, at [email protected] or 800-969-2212. Visit woodproexpolancaster.com.

About Wood Pro Expo Lancaster
Wood Pro Expo is a regional event for woodworking businesses that brings together suppliers and experts for a localized presentation of equipment and supply solutions. WPE includes a strong educational program focused on best practices for shop production and management topics. The expo features a wide variety of equipment and supplies geared to small and medium-size shops. The 2022 edition of Wood Pro Expo Lancaster takes place Oct.13-14 at the Spooky Nook Sports Center/Warehouse at the Nook in Manheim (Lancaster County), Pa. For information visit woodproexpolancaster.com. 
For exhibitor information contact Lewis Goldman at [email protected] or phone 800-969-2212. 
More upcoming Woodworking Network events
Executive Briefing Conference, September 15-17, 2022, The Broadmoor, Colorado Springs, Colo.
Salon Industriel du Bois Ouvré (SIBO), October 27-29, 2022, Centrexpo Cogeco, Drummondville, Quebec.
Wood Machinery & Supply Conference & Expo (WMS), Nov. 2-4, 2023, International Centre, Mississauga, Ontario.
Have something to say? Share your thoughts with us in the comments below.