Wood Pro Expo Lancaster floor plan opens up to new exhibitors Feb. 16
February 3, 2022 | 2:52 pm CST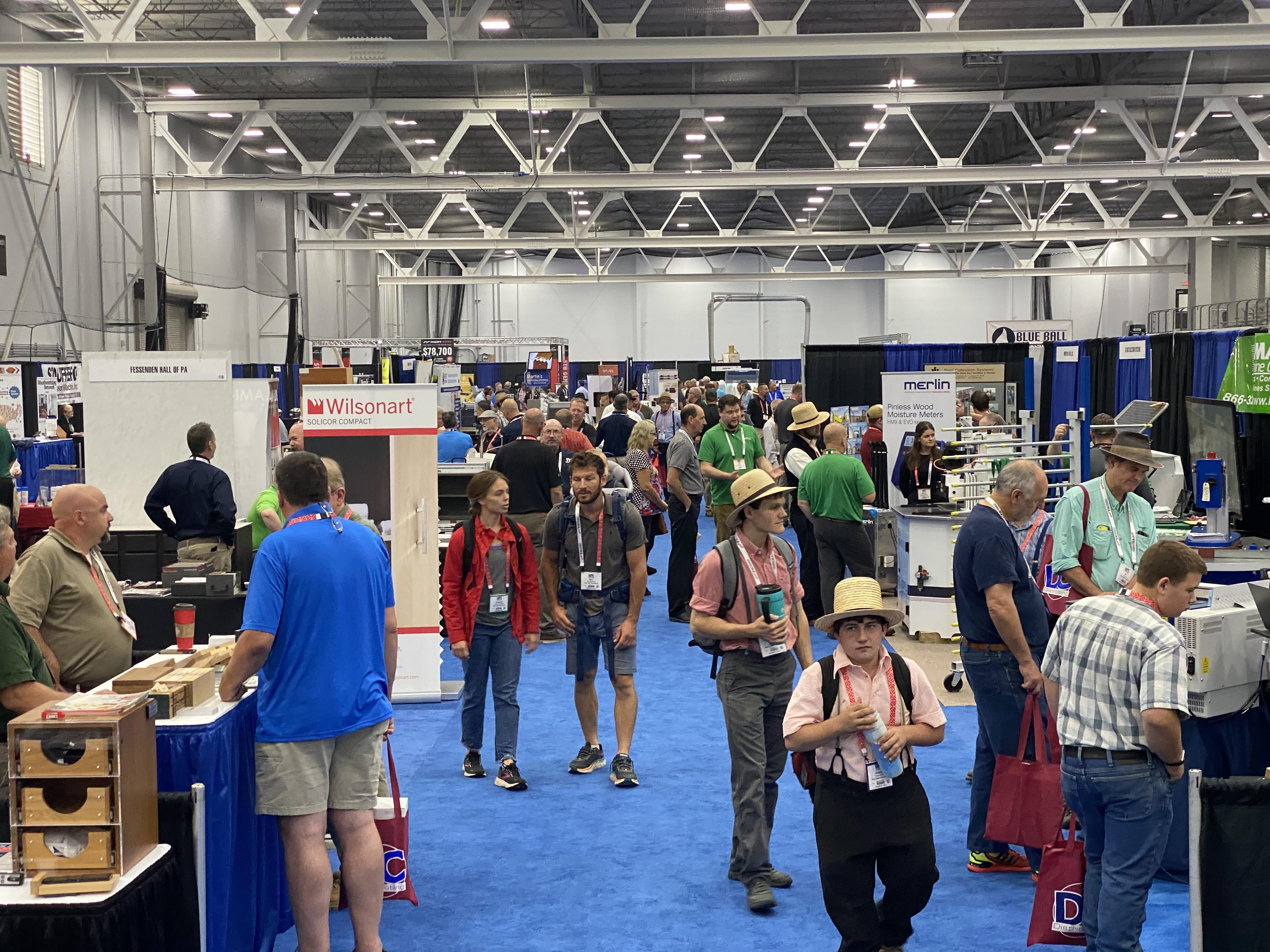 MANHEIM, Lancaster County, Pa. – Plans for the 2022 edition of Wood Pro Expo Lancaster (WPE Lancaster) are advancing nicely. 

Lewis Goldman, managing partner of WPE Lancaster, said his current focus is on priority space assignments for returning 2021 exhibitors while also accepting space applications from new companies that want to exhibit this fall.

WPE Lancaster 2022, a unique regional marketing place for woodworking professionals, will be held Oct. 13-14 at the Warehouse at the Nook in Manheim, Pa. The show is located in the center of the Mid-Atlantic region in one of the most robust sectors for wood product manufacturing in the country.
Goldman said 2021 exhibitors have rights of first refusal for retaining their same booth space or requesting a new space until Feb. 15. After that, new exhibitors will be able to choose their booth from available space on the show floor. They will also benefit from a discounted rate for their exhibit space if they book before April 8.

"If you have not exhibited at Wood Pro Expo Lancaster before, you are missing the boat," Goldman said. "The location is great, the venue is top-notch and non-union, and the woodworking professionals who come to this show are very serious about investing in their businesses.

"There are two main sides to the story of why this show is held in Lancaster every year," Goldman continued. "First, Lancaster County is literally one of the four hotspots for furniture and cabinet component manufacturing in the United States. It is the only show of its kind in the Northeast and before COVID our attendee base was growing by more than 20 percent each year.
"Second, the advancement of new woodworking technology and launch of new products is growing so fast, that woodworkers in this region want this show every year to keep up to date. We're not in a situation where people are going to say, 'Nothing has changed.' For example, the widebelt sander that was displayed even two years ago is a lot different today. Sure, it does the same thing, but it also does it better and is easier to operate."

Some key attendee demographics
Goldman pointed to some of the key metrics captured in last year's post-show attendee survey that supports the important role the show plays as an annual forum for bringing buyers and sellers together.
They include:
More than half of the attendees' companies manufacture residential and/or commercial cabinets, the most universally sought-after category of buyers by woodworking machinery manufacturers and suppliers.
94% of attendees have either direct purchasing authority or at least help specify products for their companies.
77% of attendees say they plan to attend WPE Lancaster again; only 3% said they will not come back.
80% of the attendees commuted to the show from 25 miles or more, including 26% who drove in from more than 100 miles away to attend.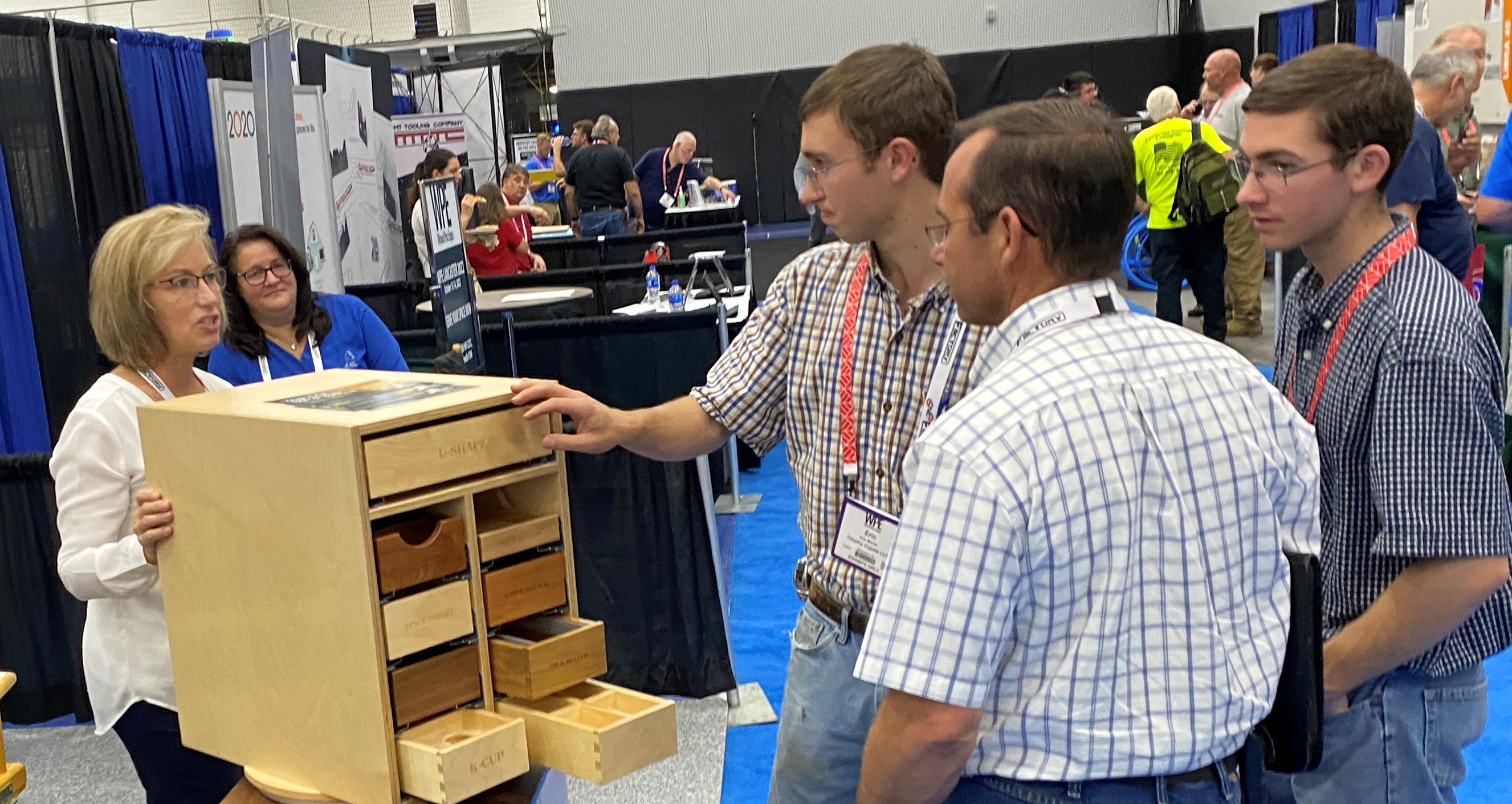 "The vast majority of the woodworking professionals who attend our show do not travel to other shows by airplane," Goldman said. "Yet, a quarter of them will drive to here from more than 100 miles away because the show is easy to get to."

Pavilions spotlight machines in action
WPE Lancaster 2022 will once again feature two attendee favorites: the Running Machine Program and the Classical Machinery Pavilion. 

"I don't care who you are, if you see a machine running, you've got to stop and look at it," Goldman said. "This is why we created these two special areas on the show floor and offer extra incentives and benefits for woodworking machinery companies to participate."

The ever-popular Running Machine Program has been a staple of Wood Pro Expo Lancaster from the beginning. "Everybody loves the Running Machine Program," Goldman said. "This is the only place you can go to see these very complex and expensive machines in action with the technician explaining what is going on and answering questions from the attendees."

Exhibitors that participate in the Running Machine Program are considered sponsors of WPE Lancaster, Goldman said. "Their demo times on each day are included in our educational program schedule promoted before and during the event. We also pay for all of their compressed air and electricity."
"We added the Classical Machine Pavilion last year based on attendee feedback from past shows," Goldman added. "A lot of attendees come to the show to replace core equipment. The Classic Machine Pavilion includes machinery that they can buy at the show and load into their truck or car to take home."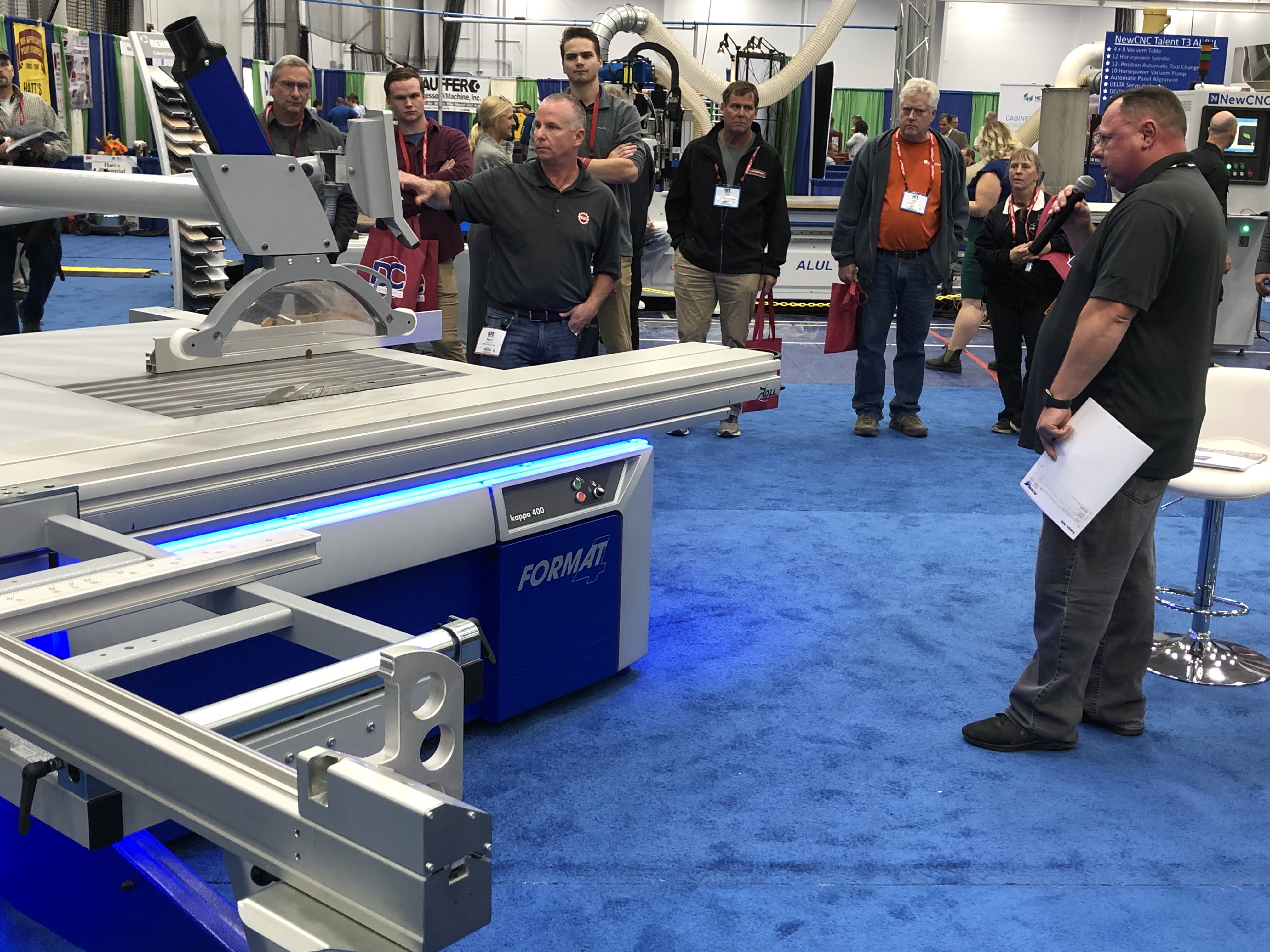 In addition to pre-show and at-show promotion, exhibitors participating in the Classic Machine Program are not only provided with complimentary compressed air and electricity, but free assistance to move their equipment in and out of the show.

Partnerships with Woodworking Network and the CMA
One of the most overlooked benefits woodworking machinery and suppliers receive from exhibiting at WPE Lancaster is the free value-added promotion delivered by Woodworking Network, publisher of FDMC and Closets & Organized Storage magazines. 

In addition to helping promote the Wood Pro Expo & Conference, Woodworking Network invites exhibitors to submit information about the key products and services they plan to display at the show. These individual exhibitor products previews (example), which can include videos in addition to photos, are posted on the WPE Lancaster website and featured in one of the dedicated WPE Lancaster newsletters and Woodworking Network's Daily Brief, sent to more than 31,000 active subscribers.
Goldman noted that no other tradeshow group offers these free promotional opportunities to all exhibitors including those who take out a 10 x 10 space. "This exclusive service to our exhibitors allows their products to not only be seen by registered attendees and prospective attendees in the Mid-Atlantic but everywhere in the U.S. and Canada. Think about it, a custom cabinetmaker in Idaho sees your product featured in one of the newsletters, clicks on your website to learn more, and potentially contacts you directly to do business. That's powerful stuff." 

WPE Lancaster is also continuing its partnership with the Cabinet Makers Association. The CMA is intricately involved in crafting the show's two-seminar program. In addition, CMA organizes a plant tour event the day before WPE Lancaster starts, which helps make the show a destination for woodworkers from longer distances.

"The bottom line is that we want to build on Wood Pro Expo Lancaster's success as an important professional woodworking industry show for the Mid-Atlantic region," Goldman said. "We don't promote the show to hobbyists because we're not interested in attracting the weekend basement woodworker just to build traffic. All that guy wants is to take your pens and eat your chocolate. For the same reason, we also routinely turn down applications from massage, homeopathic and other types of non-woodworking companies that want to exhibit. 

"Wood Pro Expo Lancaster is all about helping advance the woodworking profession, period," Goldman concluded.

Need more information?
For information about exhibiting at Wood Pro Expo Lancaster and sponsorship opportunities, including the Running Machine Program and Classic Machine Pavilion, contact Lewis Goldman, managing partner, at [email protected] or 800-969-2212.
Visit woodproexpolancaster.com.
Have something to say? Share your thoughts with us in the comments below.