Blue Ball Machine bringing new classics to WPE Lancaster
October 8, 2022 | 10:26 am CDT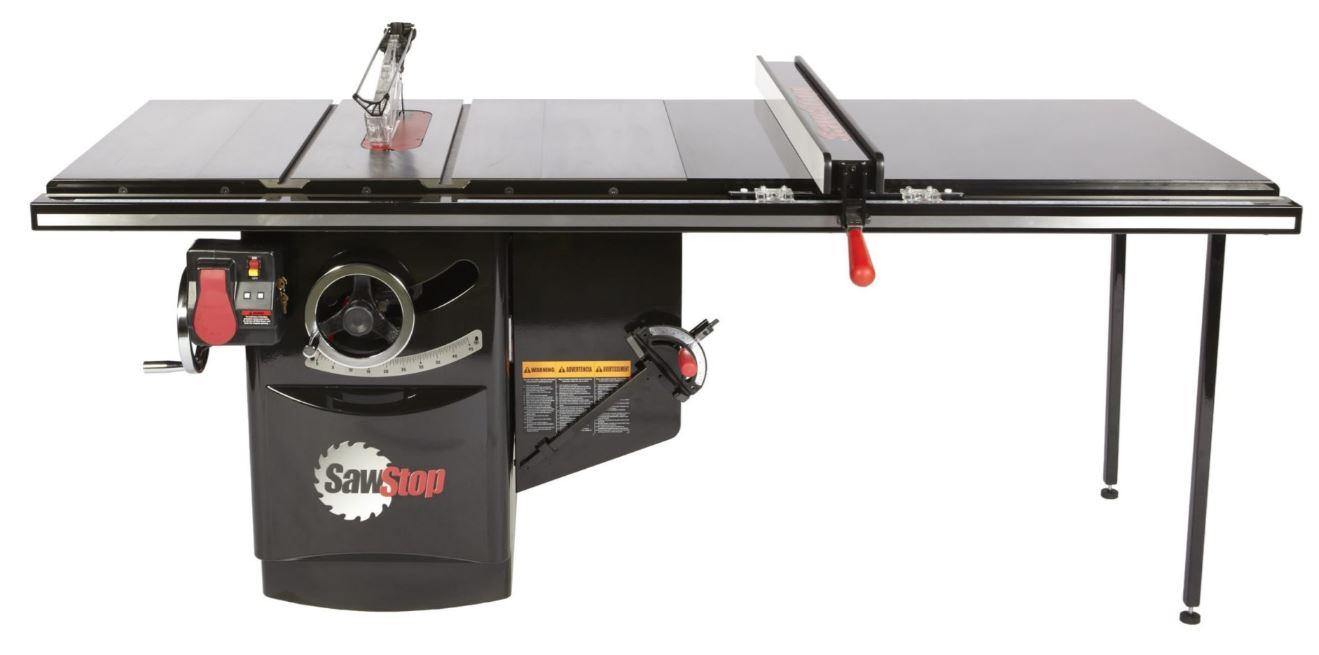 MANHEIM, Pa. -- Equipment from SawStop, Kreg Tool and JET Tool will be presented at the Classic Machines Pavilion of Wood Pro Expo Lancaster by Blue Ball Machine.

The regional distributor of woodworking machinery plans to demonstrate SawStop's patented safety system that stops spinning blade on contact with skin, minimizing a potentially life-altering injury to a mere scratch. 

Blue Ball Machine will also demonstrate Kreg pocket hole equipment throughout both days of the show.
Here's a quick look at the equipment Blue Ball Machine plans to display.

SawStop industrial cabinet saw with 52-inch fence. The 10-inch cabinet saw features a 5HP, 1ph, 230v configuration with a 52-inch industrial T-glide fence assembly, rails and extension table. The fence and rail are made of heavy-gauge steel.

The SawStop Jobsite Saw Pro, designed for easy transport, is equipped with the company's patented safety system. Its 24 5/8-inch table depth allows a larger surface to make safe and accurate cuts. Other features include Active Dust Collection Guard, one-turn elevation allows the user to raise and lower the blade in a single turn, and Quick-Tilt adjustment of the blade in 1-degree increments.

The Kreg DK3100 Triple Spindle Pocket Hole Machine contains three spindles that allow the drilling of two pocket holes across rails of varying widths in one machine cycle for increased production of face frames. The DK3100 also can quickly be changed to drill a single pocket hole by simply removing a drill bit. Drill spindles can be spaced at ¾ inch, 1 inch, or 13/4 inch on center to accommodate most common rail widths.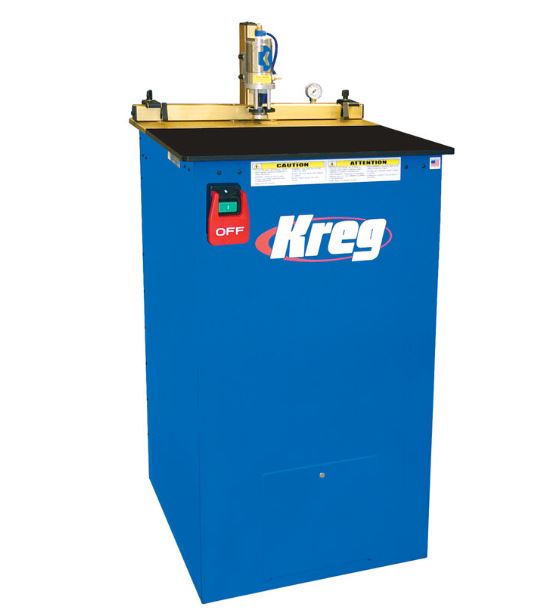 The Kreg DK1100 series drills a single pocket hole at a time. Units are available in electric- or pneumatic-powered, freestanding or bench-mounted. Convenient swing stops allow the user to quickly position two pocket holes across rails of various widths by placing it against one stop, drilling the hole, and then repeating with the rail against the other stop. For drilling pocket holes in panels, the stops simply swing out of the way.

Kreg says its Foreman DB210 Pocket-Hole Machine was built with professionals and hobbyist in mind. It combines versatility, portability and affordability. The simple-to-operate machine drills pocket holes in materials from ½ inch to 1-1/2 inches thick.
The JET Oscillating Edge Sander offers accuracy and durability. It can be used to sand edges, faces, bevels, and contours. 

The JET 14" SFX Bandsaw is the newest addition to the JET bandsaw lineup. Its large cast iron table features 360 square inches of worksurface for greater part support when making deep cuts. The machined aluminum fence system features easily visible measurements for the most accurate cutting. The JET 14" Bandsaw also has more than 13 inches of resaw capacity, and dual 4-inch dust ports for maximum dust collection efficiency.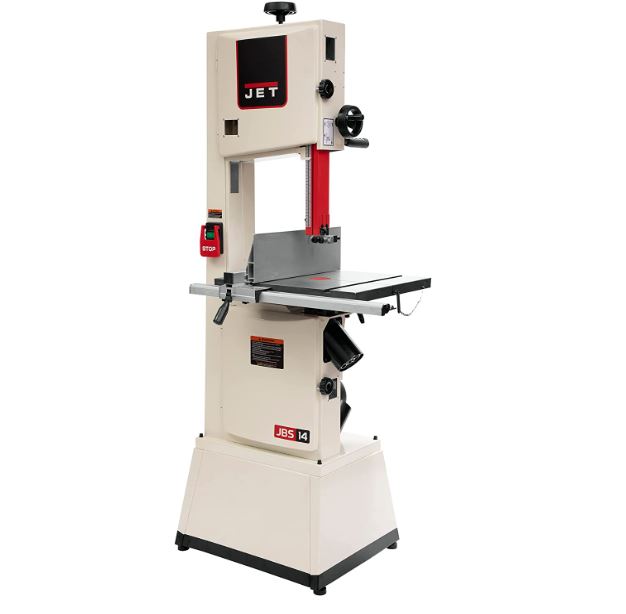 The JET DC-1100VX portable dust collector features the Vortex Cone, which JET says improves chip separation to prevent clogging of the filter, and increases packing efficiency of the collector bag. Collection bags have a snap ring for fast installation and removal. Casters provide maneuverability within the shop.
See all of these products at booth #331. Learn more at blueballmachine.com.
About Wood Pro Expo
Wood Pro Expo is a regional event for woodworking businesses that brings together suppliers and experts for a localized presentation of equipment and supply solutions. WPE includes a strong educational program on best practices for shop production and business management. The expo features a wide variety of equipment and supplies mainly geared to small and medium-sized shops. The 2022 edition of Wood Pro Expo Lancaster takes place Oct. 13-14 at the Spooky Nook Sports Center/Warehouse at the Nook in Manheim (Lancaster County), Pa. For information visit woodproexpolancaster.com. 
For exhibitor information contact Lewis Goldman at [email protected] or phone 800-969-2212. 
More upcoming Woodworking Network events
Salon Industriel du Bois Ouvré (SIBO), Oct. 27-29, Centrexpo Cogeco, Drummondville, Quebec.

Closets Conference & Expo co-located with Wood Pro Expo Florida, April 12-14, 2023, Palm Beach County Convention Center, West Palm Beach, Fla.

Woodworking Machinery & Supply Conference & Expo (WMS), Nov. 2-4, 2023, International Centre, Mississauga, Ontario.
Have something to say? Share your thoughts with us in the comments below.