Martin's Woodworking to display Northtech straight line rip saw at Wood Pro Expo Lancaster
July 26, 2018 | 7:27 am CDT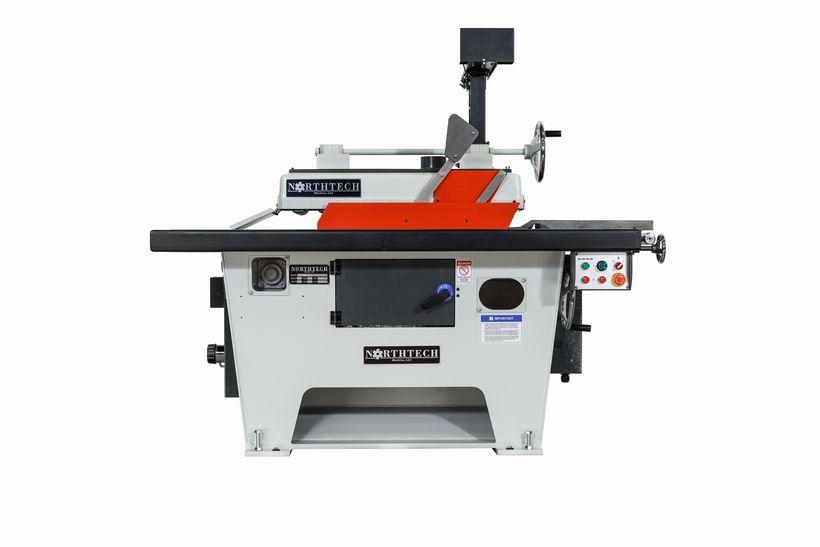 LANCASTER, PA -- Martin's Woodworking will be exhibiting the Northtech SLR-14SC precision straight line rip saw at Wood Pro Expo Lancaster October 18-19.  The machine's feed system is comprised of a 15 -hp saw motor and feeds from 40 to 120 fpm. The machine's frame is constructed of a 1-in. thick base plate and 1/2-in.  thick column arms.
Features of the rip saw include: "True Track" chain and race;  69 in. x 35-1/2 in. x 33-1/2 in. table; industrial fence with cam lock quick release on rack and pinion glide; two rows of heavy duty kickback fingers and 8 large pressure rollers for optimum glue line ripping, according to the company.

Product dimensions:
• Minimum thickness: 3/16 in.
• Maximum depth of cut: 3-3/8 in.
• Maximum width of stock: (Blade to column arms) 18-1/2 in.

             
Martin's Woodworking  will be exhibiting in Booth 211 at the Lancaster Wood Pro Expo.  Click HERE to see a complete list of exhibitors.

Wood Pro Expo
Wood Pro Expo is the regional show series that brings education, equipment, and supplies close to cabinetmakers and custom woodworking businesses around the country. It will include a strong educational program on best practices for shop production, and as well as an expo oriented to equipment and supplies geared to the small and medium size shops, including CNC basics, employee recruitment, finishing, lean manufacturing, business management, software, and shop safety.
 
Launched in 2014 in Baltimore, Wood Pro Expo was first held in Lancaster in October, 2017.  It returns to Lancaster October 18-19, 2018 and Charlotte March 16-18, 2019.
Have something to say? Share your thoughts with us in the comments below.