Webinar: Tech Corner, Purely Shop Talk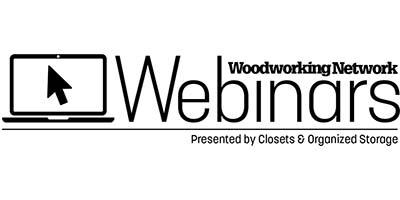 October 14, 2020 | 1:00 pm CDT
Learn how to shore up the shop, making sure you have the right equipment to improve efficiency and productivity, in Closets & Organized Storage magazine's October 14 webinar - Tech Corner, Purely Shop Talk.
Join Thomas Laville, owner Laville Cabinets and Closets in Baton Rouge, Louisiana, as he discusses the following ways to establish best practices for a productive and accurate through put: the role of the back office in planning; the importance of keeping a clean shop; how to create a lean approach and much more.
Laville expanded his product line to include closets and home organization systems in 2018. During that process, he reevaluated his workflow and shop layout to ensure that he had the right equipment. And he eventually revamped the shop to include two Weeke routers, a 5-head moulder from Kentwood and a Pillar Machine M45-4 for mitre doors. His most recent machinery purchase was a Homag Ambition edgebander to replace an old edgebander that wasn't capable of corner rounding needed for the closets.
This is a 30-minute presentation with Q&A to follow.

Thomas Laville
Owner, Cabinets and Closets

Laurel Didier
Publisher, Closets & Organized Storage

Michaelle Bradford
Editor, Closets & Organized Storage