Furniture designer Brian Ellison to host 2017 Top Shelf Closet Design reception
December 21, 2016 | 1:08 pm CST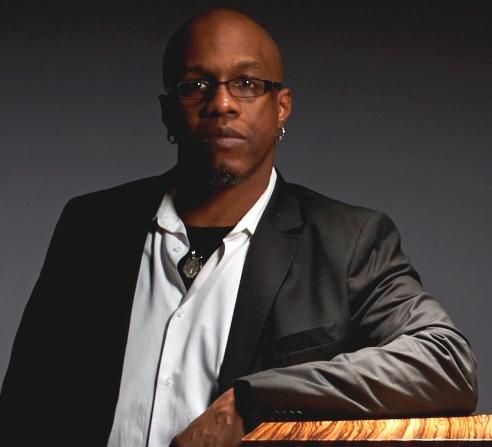 Furniture designer Brian K. Ellison, BKE Designs, Chicago, will be the host for the 2017 Top Shelf Closet Design Awards gala reception, sponsored by Richelieu Hardware, to be held April 12 during the 2017 Cabinets & Closets Expo.
BKE Designs provides custom design of commercial and residential furniture, lighting and spaces. Academically trained as an architect, BK Ellison's first loves were woodworking and furniture building. In fact, it was his passion for building furniture that compelled him to leave a successful, nearly 20 year career in real estate development. After leaving his job, BK moved to Amsterdam for 2 years, began designing and building furniture, and has been doing it full time ever since.
With his work in the homes of art collectors, restaurants, and even the Mayor's office in Chicago, BK's company, BKE Designs, has been operating since 2006. BK's success is attributed to positive word-of-mouth reviews by satisfied clients who say BK's designs are brilliant, exquisite, and always exceed expectations. His success has afforded him the opportunity to choose his clients and leave room for his hobby as a Poi fire dancer - a skill which he first learned at the 2003 "Burning Man" festival.
"We are committed to high quality and professional design standards. This makes us great partners to collectors, architects, designers, retailers, and the hospitality industry," Ellison says.
Ellison garnered fame last as a contestant, appearing on 8 of the 10 episodes, on Spike TV's reality furniture competition "Framework" in 2015 - when he also hosted the Top Shelf Awards.
Top Shelf Closet Design Awards are given annually to honor designers for their creative closet and home organization solutions. Each winning design category is intended to highlight functionality, originality as well as a beautiful design aesthetic.
The returning judges for the 2017 contest are Denise Butchko, Butchko & Co., Chicago, Illinois; Angelia York, St. Louis Co., Maplewood, Missouri; and Joyce Hardison, Closet Crafters, Ventura, California.
Top Shelf Closet Design Award winners will receive an award plaque, recognition at the Cabinets & Closets Conference & Expo, and publication of their winning project in Closets & Organized Storage magazine and all of Woodworking Network's media platforms.
To attend the exclusive awards gala, click here to register.
The annual Cabinets & Closets Conference and Expo is the total storage solutions event for manufacturers, designers and specifiers of custom cabinets, closets, garages and other home organization products. The 2017 event, to be held April 11-13, will be the largest regional Cabinets & Closets event to date.
Have something to say? Share your thoughts with us in the comments below.