Mirka to feature robotic sanding, antistatic abrasives and more at SIBO
September 14, 2022 | 8:59 pm CDT
DRUMMONDVILLE, Quebec – Mirka, a specialist in surface finishing technology, will present a wide range of abrasives, ergonomical hand-held sanding equipment, and robotic sanders at Salon Industriel du Bois Ouvré (SIBO), October 27-29 at the Centreexpo Cogeco.
The range of Mirka robotic sanders includes the AIROS, which the company says is the first smart electric sander for industrial robots and cobots. Designed by dedicated surface finishing professionals, this automated industrial random orbital sander is easy to integrate and delivers high-quality results for different manufacturing industries in both sanding and polishing applications.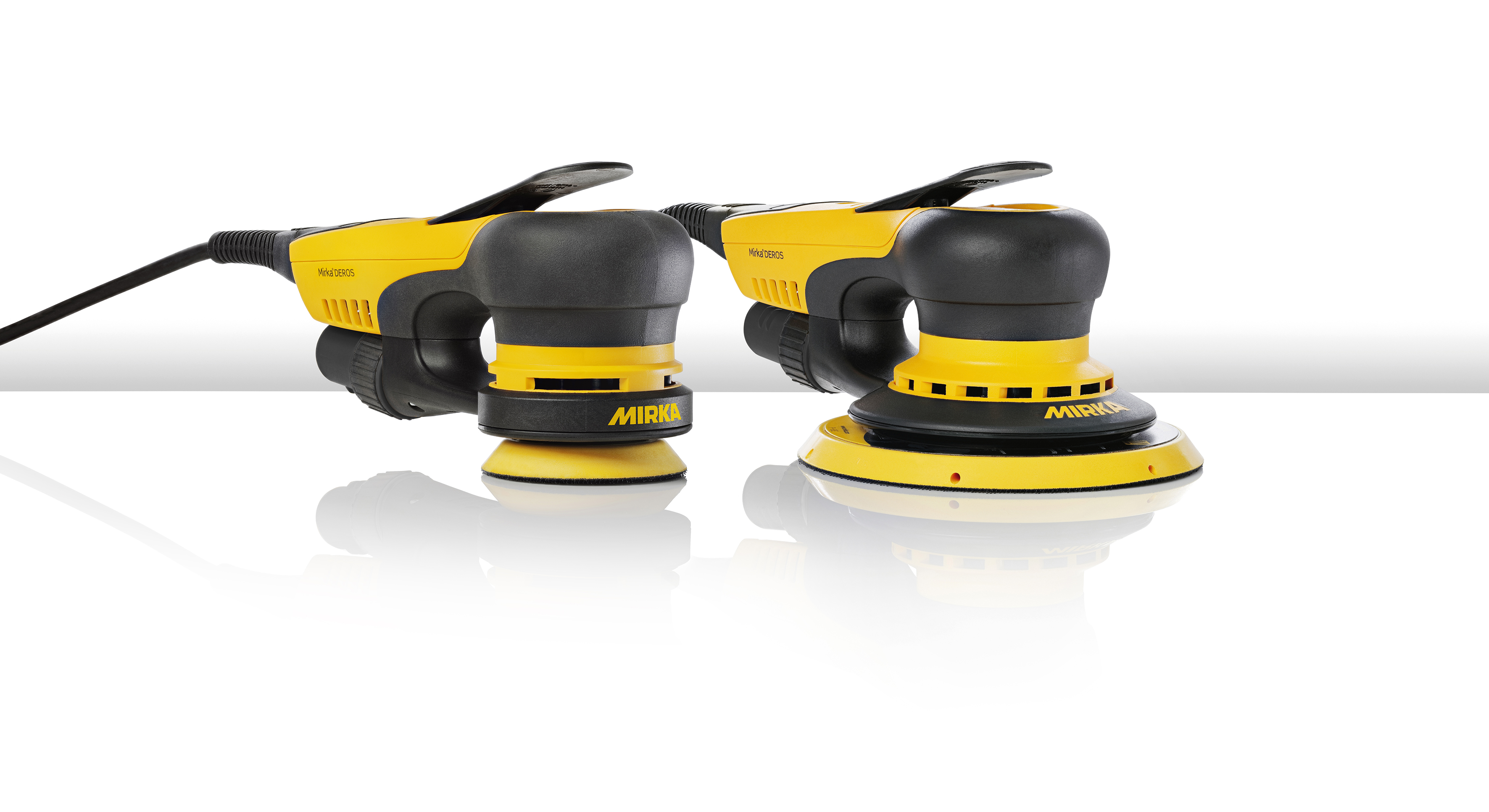 Mirka says its Direct Electric Random Orbital Sander, Mirka DEROS, "is the most compact, ergonomic, andeasy-to-use sander in its class." The DEROS' comfortable grip and low-profile design gives a high maneuverability to help deliver precise and efficient sanding performance. Mirka DEROS features a patented high-efficiency brushless motor, integrated vibration sensor and Bluetooth technology. Watch video.
The Mirka DEOS, is a compact and light electric square sander featuring a high-efficiency brushless motor. At only 4" high, the sanding machine's compact and low profile gives a high maneuverability and helps deliver a precise and efficient sanding performance. Watch video.
The Mirka DEOS Delta excels at sanding corners, especially when working on vertical areas. Mirka says the sander's 3mm orbit and powerful brushless motor provides 50% more effective stock removal than regular delta sanders. Watch video.

Galaxy is a multipurpose product, ideal for sanding both soft and hard materials and substrates. The blue ceramic grains are engineered to stay sharp by forming new abrasive edges when the grains break down during sanding. Mirka says Galaxy abrasive combines effectiveness with long life, thanks to a new self-sharpening ceramic grain, a clog-resistant coating, and the new Multifit hole configuration. Watch video.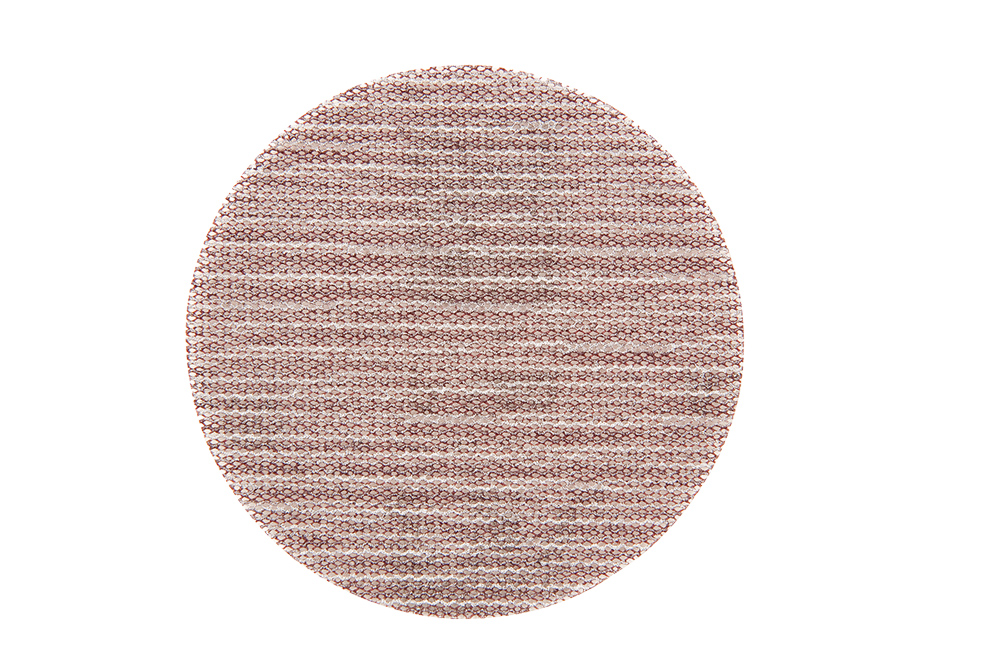 Multifunctional Abranet is especially developed for sanding putty, primers, lacquers, composite materials, and a wide range of other materials for industrial use. Mirka says Abranet combines high performance and a longer lifespan than traditional abrasives, making it a cost-effective solution. Designed for dry sanding by machine or by hand, its true dust-free sanding characteristics result in a cleaner work environment, as well as a better surface finish. Watch video.
Abranet Ace was developed to tackle challenging surface conditioning and repair applications. Because of its optimized net construction and ceramic grains, Mirka says Abranet Ace offers superior cut and performance for hardwoods, such as beech and oak; fast cutting on various solid surface materials, and cleaning of different industrial rollers. Abranet Ace is also well suited for primer sanding applications.
Abranet Ace HD for dust-free sanding features durable and tough ceramic grains. The strong net structure resists high wear and tear making it well suited for heavy-duty applications. The improved woven mesh backing increases the lifetime of the abrasive and makes the sanding process faster.I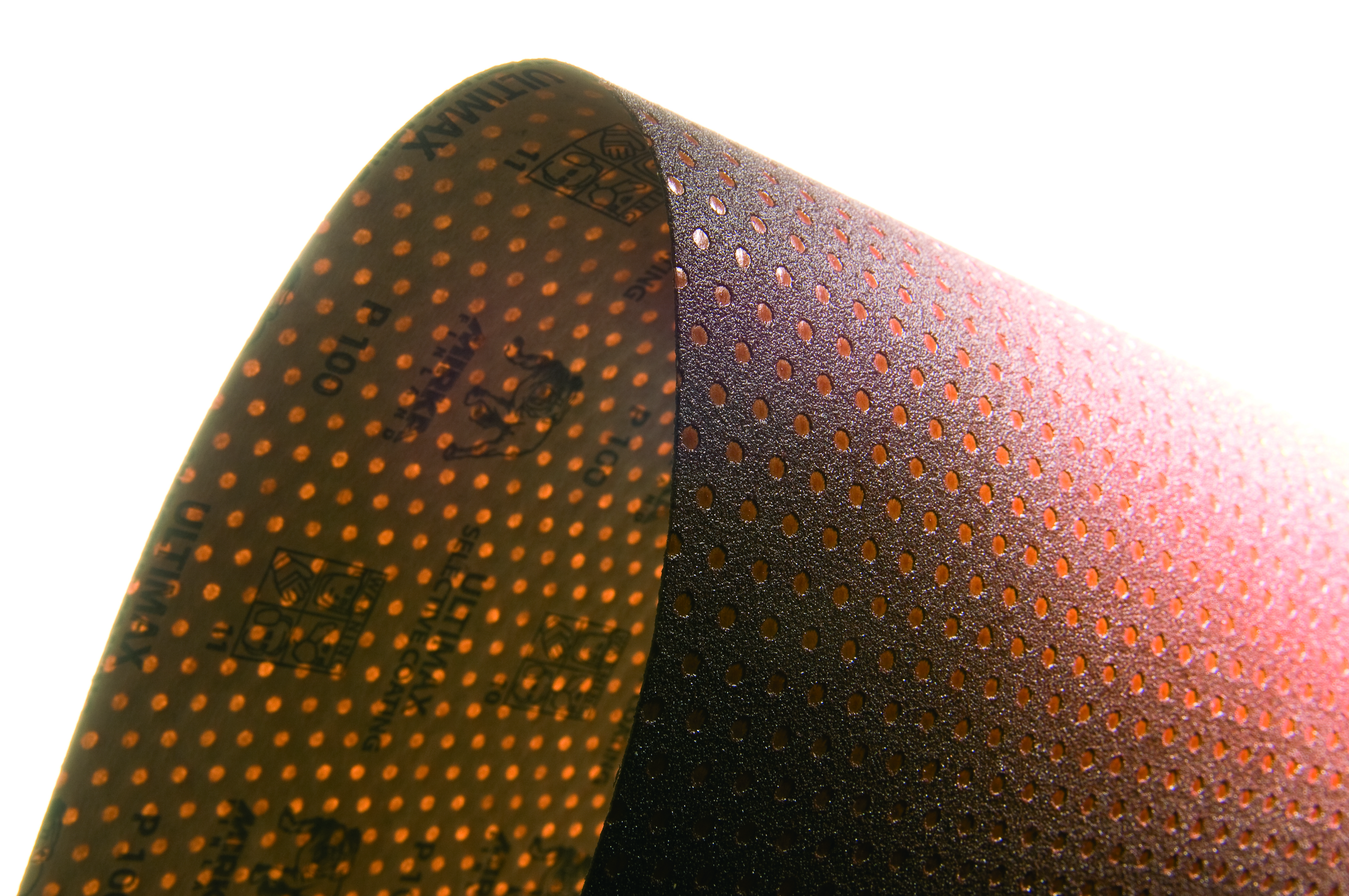 Ultimax is manufactured using a production process called 'Selective Coating Technology.' Ultimax features a series of tiny cavities designed into the abrasive material which work to prevent clogging. This innovative technology, along with special abrasive grains, produces aggressive performance and excellent edge wear resistance while keeping the sanding surface cool. Together these features provide a longer lifespan and reduced material usage per job.

Jepuflex Antistatic abrasives cover a wide application area. The focus of the optimization work has been the sanding of hardwoods such as beech, birch, and oak. Jepuflex's full resin bonding and aluminum oxide grain provide durability. Silicon carbide grain used in the coarsest grit gives extra strength to the product. Jepuflex Antistatic also works well also on metal, plastic, and lacquer.
Hiolit abrasives are targeted to wood and metal sanding applications. The flexible cloth backing makes it optimal for profile sanding, seams, edges, and other applications where a flexible abrasive with high-edge wear is needed.
See demonstrations of Mirka products at booth #415. Learn more at mirka.com.
About Salon Industriel du Bois Ouvré (SIBO)
SIBO, historically the most important event for Quebec's secondary wood products industry, provides an exclusive opportunity for manufacturers and distributors of woodworking machinery, tooling, software, cabinet hardware, lumber and board products, and much more to connect with manufacturers representing Quebec's $8.2 billion wood products economy.
For exhibit space and sponsorship inquiries, contact Rob Roszell at [email protected] or Harry Urban at [email protected].

View SIBO 2022 exhibitor prospectus.
More upcoming Woodworking Network events
Executive Briefing Conference (EBC), Sept. 15-17, 2022, The Broadmoor, Colorado Springs, Colo.
Wood Pro Expo Lancaster (WPEL), Oct. 13-14, 2022, Spooky Nook Sports Center/Warehouse at the Nook, Manheim, Pa.
Closets Conference & Expo (CCE) co-located with Wood Pro Expo Florida (WPEFL), April 12-14, 2023, Palm Beach County Convention Center, West Palm Beach, Fla. 

Wood Machinery & Supply Conference & Expo (WMS), Nov. 2-4, 2023, International Centre, Mississauga, Ontario.
Have something to say? Share your thoughts with us in the comments below.