No shortage of things to see and do in EBC's host city
June 1, 2023 | 11:47 am CDT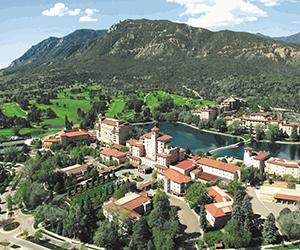 COLORADO SPRINGS, Colo. – When making your plans to attend the 2023 Executive Briefing Conference (EBC), consider tacking on at least a couple of extra days to take in the spectacular mountain views and explore the area's unparalleled blend of nature, recreation, history, and culture that make Colorado Springs a destination city. The EBC is an annual high-powered education networking event that explores the technology, economy, material innovations, and other trends that shape the North American woodworking industry. It is scheduled for Sept. 26-28 at the iconic Broadmoor in Colorado Springs.

'Olympic City' earns high praises
Colorado Springs is nicknamed "Olympic City," as it is home to the U.S. Olympics training center and the U.S. Olympic and Para-Olympic Museum. Situated 6,035 feet above sea level near the base of Pikes Peak, Colorado Springs is just a one-hour drive south of Denver.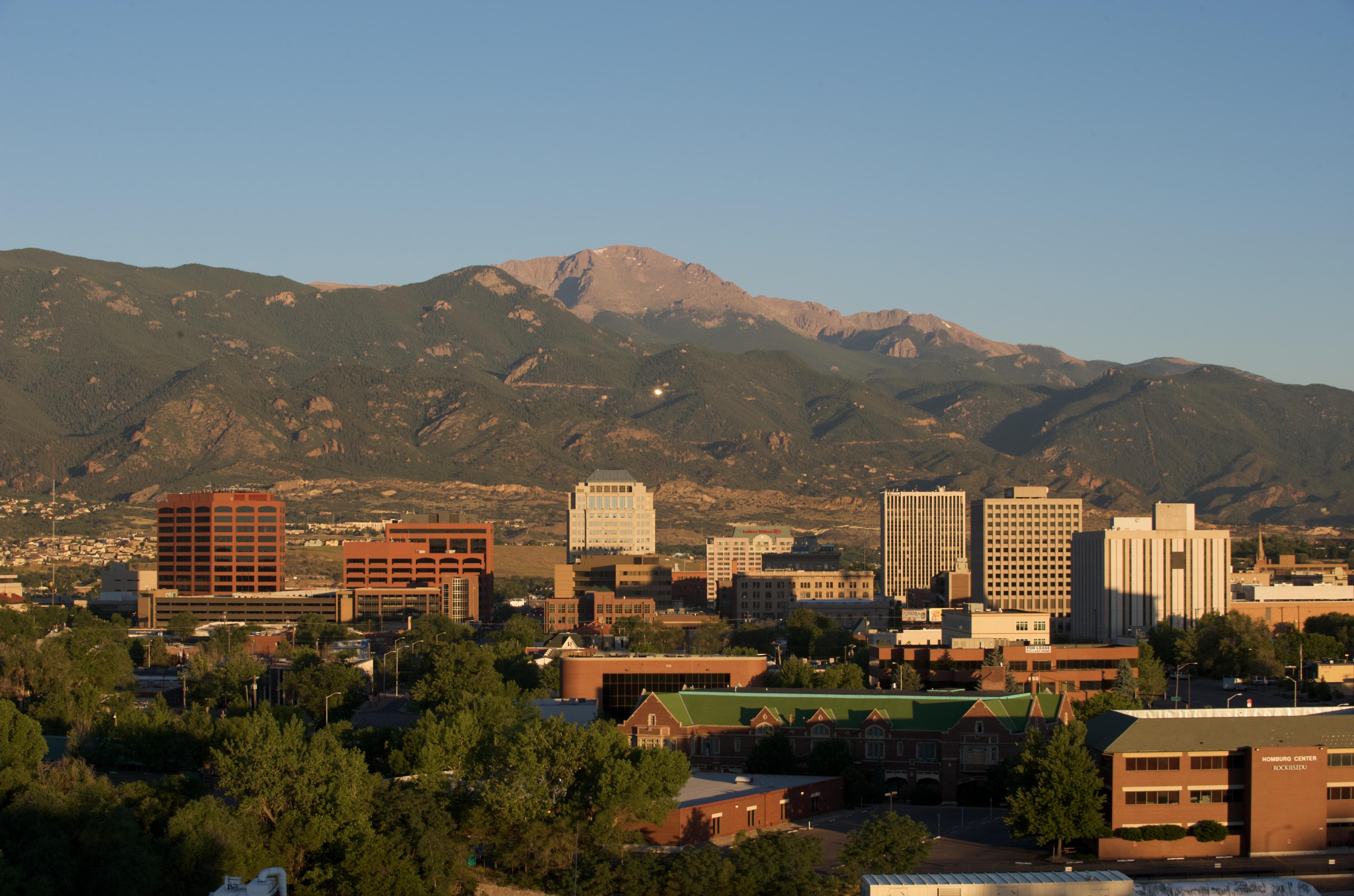 EBC 2023 Sponsors
IMA Schelling Group is a Platinum Sponsor of EBC 2023.  
Other EBC 2023 sponsors include:
For more information about EBC 2023 sponsorship opportunities contact Harry Urban.
TripAdvisor ranked Colorado Springs No. 7 on its list of the world's top 25 emerging destinations as part of its 2021 Travelers' Choice Best of Best Awards. The travel website noted, "A crossroads for historians, sportsmen, architects, artists and gourmands, Colorado Springs offers a delightful mix of Western charms. Sunny skies and crisp mountain air make it a perfect place for a golf outing, extreme sports or a picnic in one of the many, many well-maintained parks."
TripAdvisor's glowing review would come as little surprise to the nearly half-million people who call Colorado Springs home. In 2018, U.S. News proclaimed Colorado Springs one of the most desirable places to live in the United States.
Colorado Springs attractions
Visit Colorado Springs lists some 20 golf courses, including two challenging courses at the Broadmoor. For hikers and nature lovers, there are 229 scenic trails of varying levels of length and difficulty. Other readily available outdoor activities include biking, rock climbing, horseback riding, fishing, white water rafting, and hot air ballooning.
Then there are the area's many natural and cultural attractions. Visit Colorado Springs lists 55 things to do. Here's a quick look at some of the area's most popular desitnations.

Pikes Peak: Named in honor of explorer Zebulon Pike, "America's Mountain" rises to 14,115 feet and is just 12 miles west of downtown Colorado Springs. The safe and scenic Pikes Peak Highway winds through 19 miles of mountain terrain, with plenty of scenic stops to take in breathtaking views. The new Summit Visitor Center offers spectacular views and transport to the top of Pikes Peak. Learn more.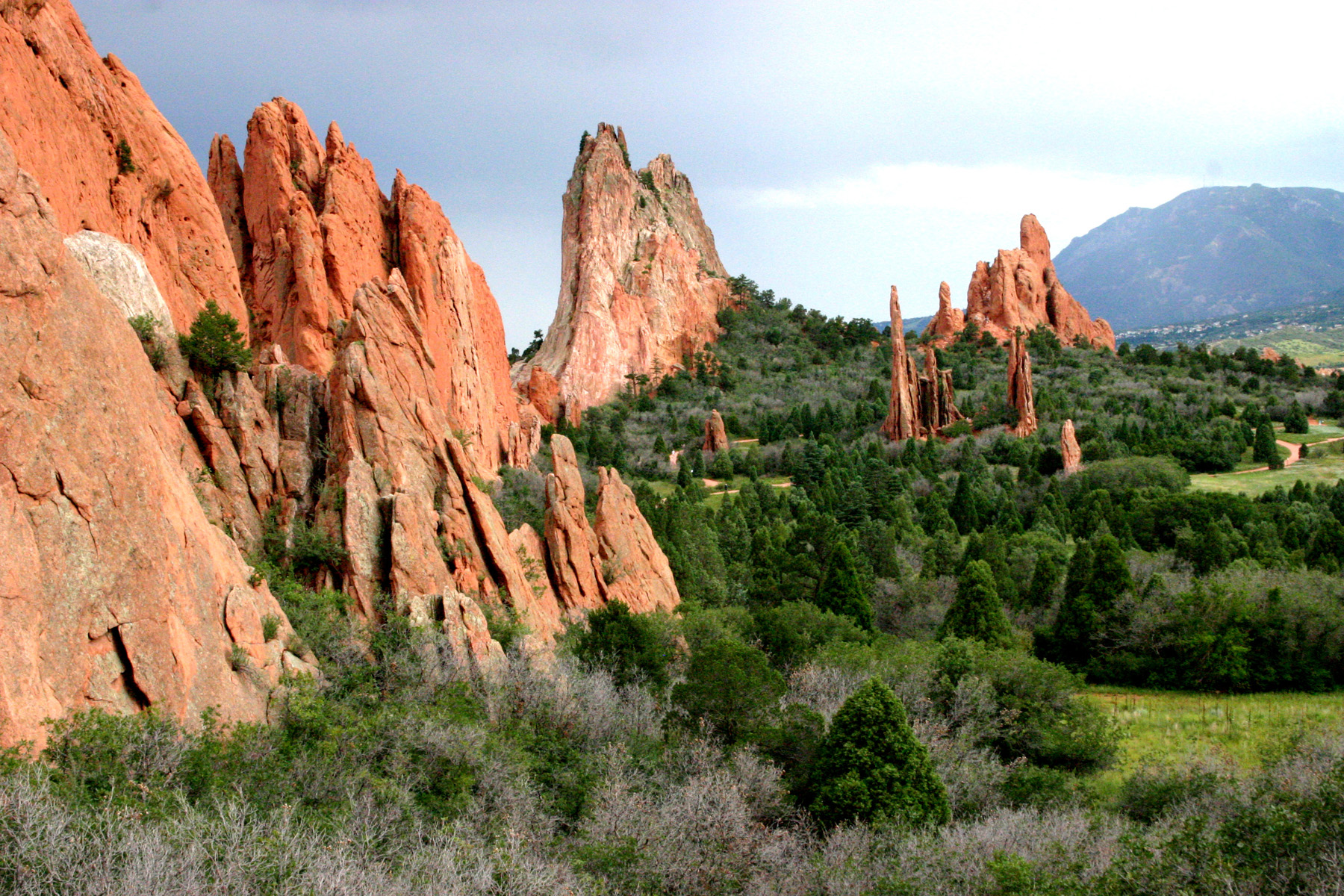 Garden of the Gods: This registered National Natural Landmark is famous for its iconic, widely photographed red rock formations backdropped by snow-capped Pikes Peak. Learn more.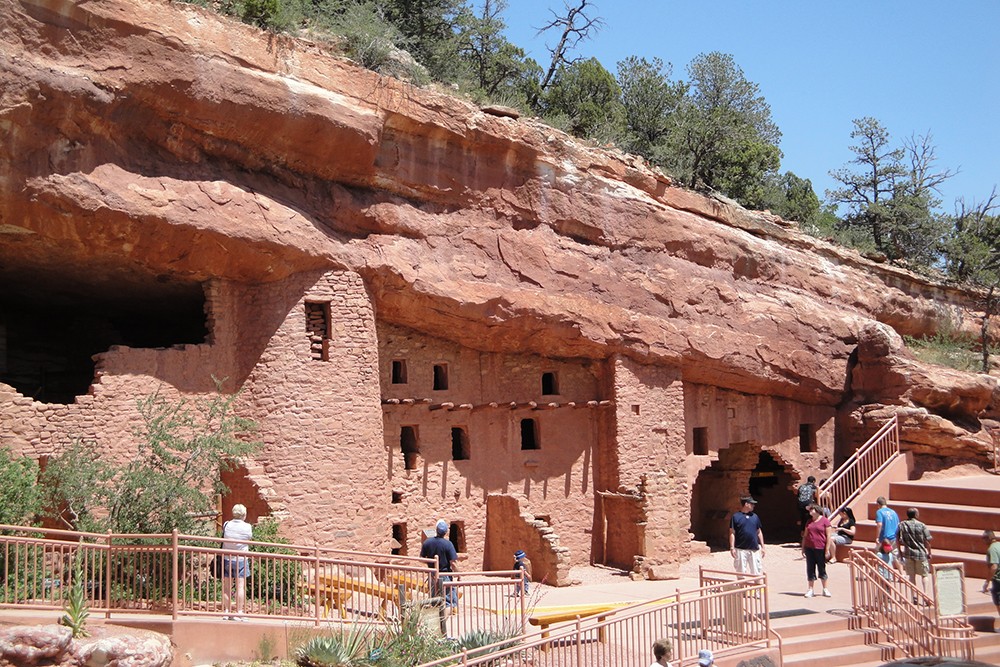 The Manitou Cliff Dwellings are a protected cliff complex built into the red sandstone rock. They were once the homes of the Anasazi tribe, who lived in this part of the world from 1200 BC to AD 1300. Learn more.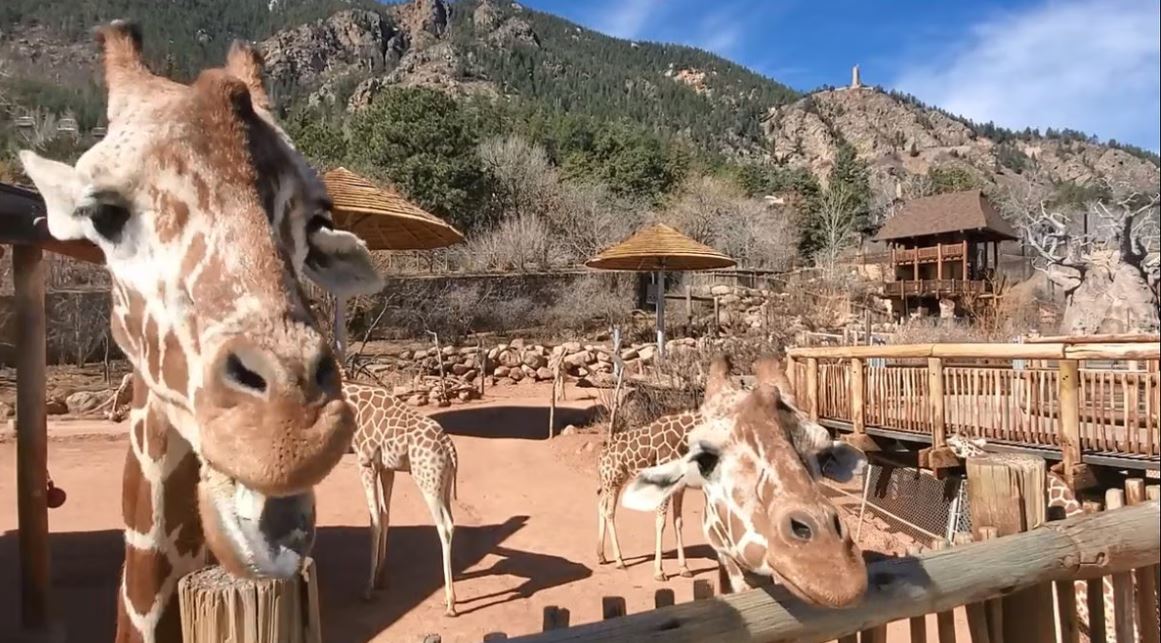 The Cheyenne Mountain Zoo features more than 750 animals. Learn more.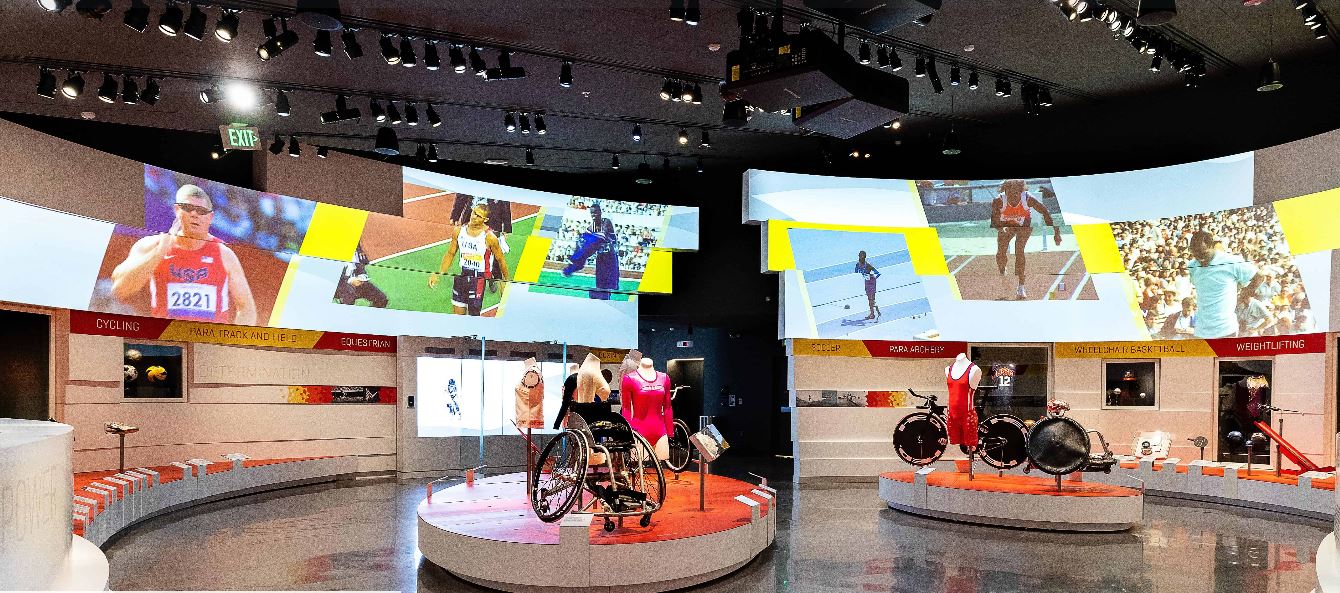 U.S. Olympic & Paralympic Museum: Colorado Spring's newest museum includes the scoreboard from the 1980 Miracle on Ice, a sampling of Olympic torches from various international host cities through the years, and, gold, silver and bronze Olympic medals. The 60,000-square-foot museum also houses the U.S. Olympic Hall of Fame honoring great American athletes spanning the decades of Winter and Summer Olympic game history. The museum is open seven days a week. Visitors are encouraged to purchase tickets online in advance. Learn more.
U.S. Air Force Academy: Located northwest of Colorado Springs, the academy is both a military base and a university. The academy is normally open to visitors for free seven days a week. Learn more.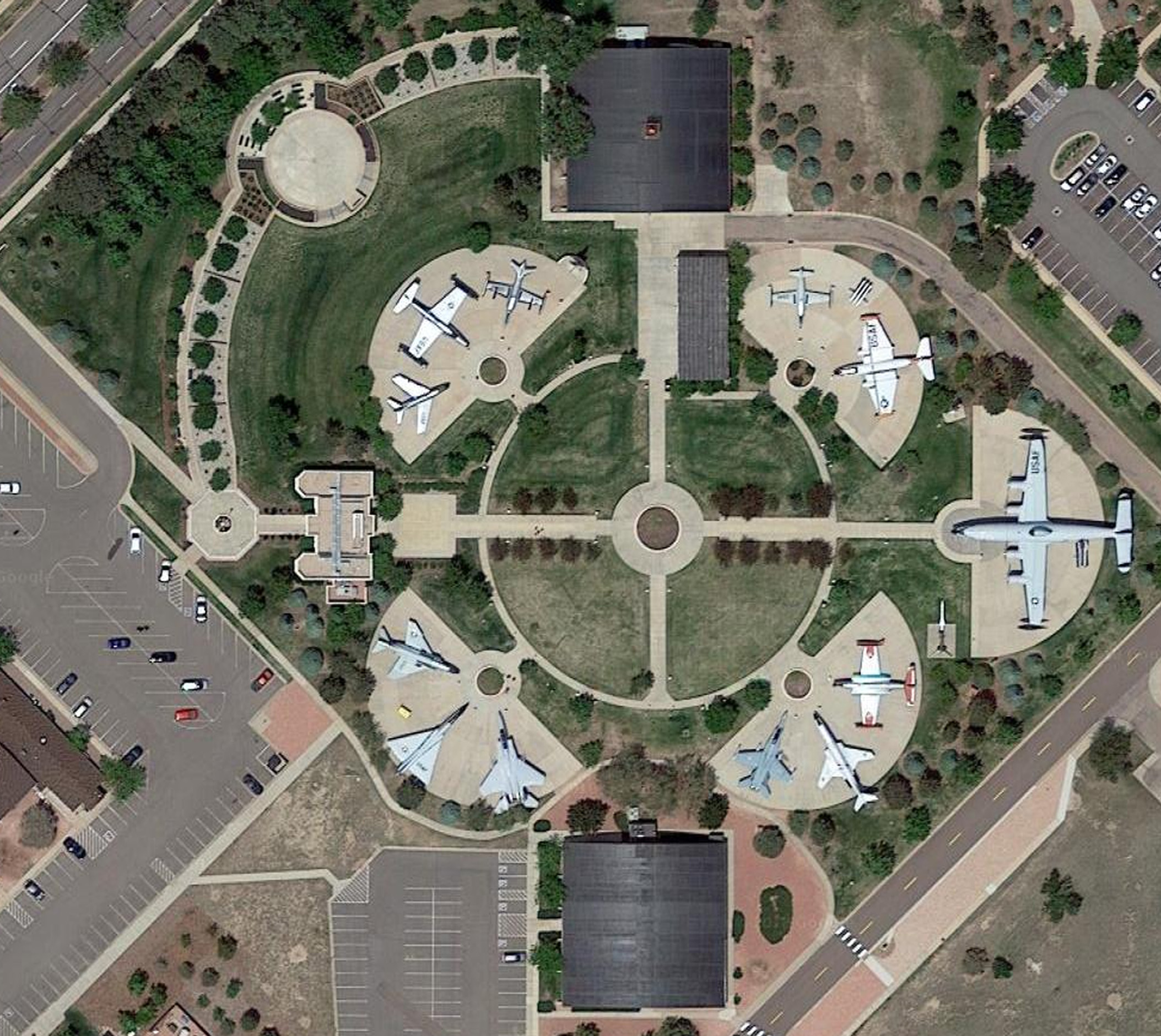 The Edward J. Peterson Air and Space Museum is Colorado's oldest aviation museum. It includes Colorado's first airport terminal built in 1941 and a hanger built in 1928. Learn more.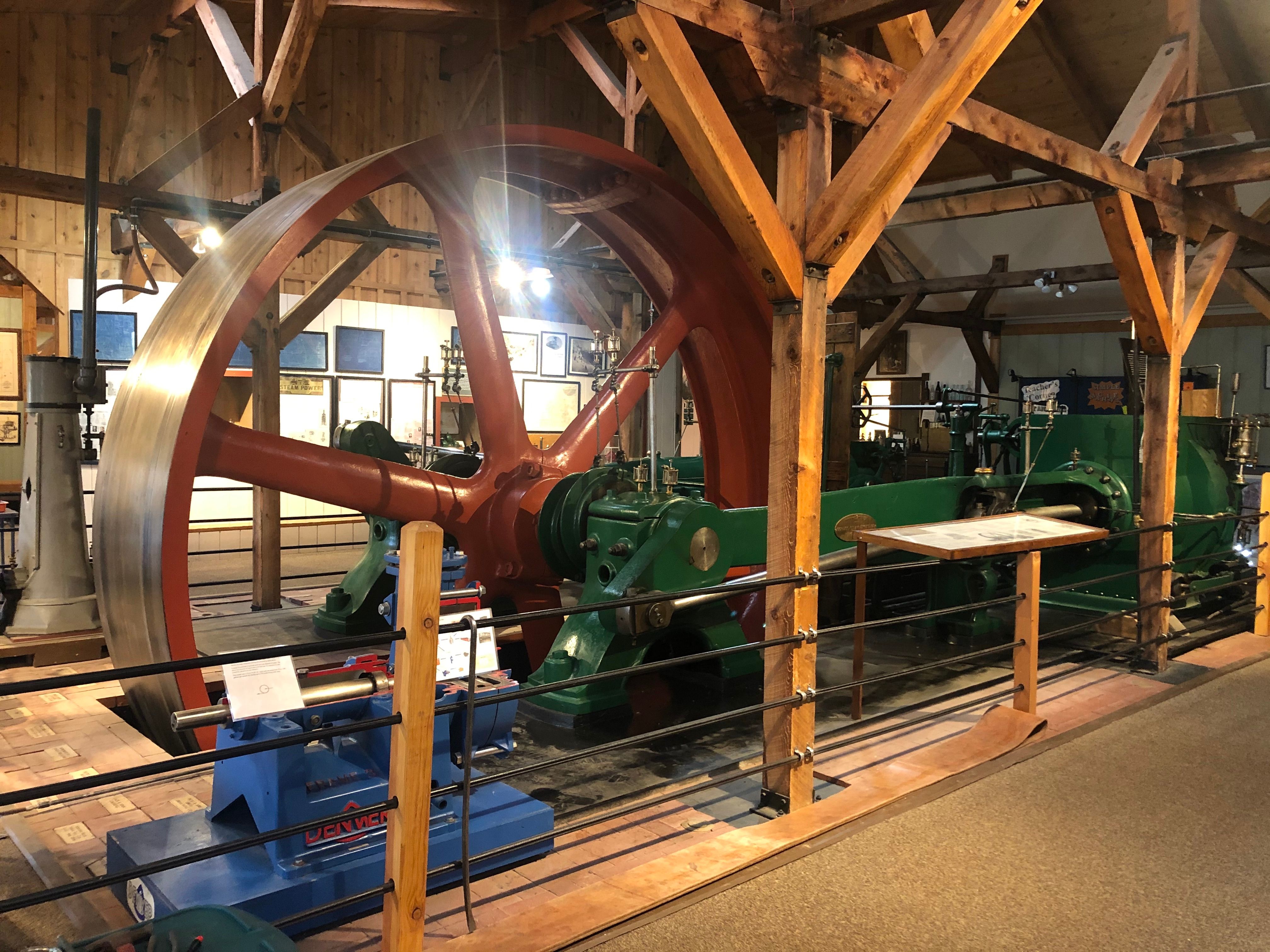 Western Museum of Mining & Industry: The museum features more than 4,000 artifacts and machines capturing Colorado's mining history and the role that the Pikes Peak or Bush Gold Rush played in the creation of Colorado Springs. Open daily 8:30 a.m. to 5:00 p.m. Learn more. 
Find more things to see and do at Visit Colorado Springs.

Learn more about the 2023 Executive Briefing Conference.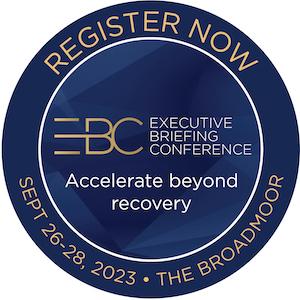 About the Executive Briefing Conference  
The EBC draws executives from across the spectrum of the woodworking industry, including FDMC Market Leaders, key industry associations, the FDMC 300, and others from residential and office furniture, cabinetry, architectural millwork firms, home organization, and key industry suppliers. The event also offers a number of networking opportunities. IMA Schelling Group is a Platinum Sponsor of EBC 2023; other sponsors include Blum Inc., Elektra, Innergy, and Pennsylvania Lumbermens Mutual Insurance Company.
Registration for EBC 2023 is now open. Go to executivebriefingconference.com to view the complete agenda and to register. For more information about EBC 2023 sponsorship opportunities contact Harry Urban. 
More Woodworking Network events     
Wood Pro Expo Lancaster, Oct. 12-13, 2023, Spooky Nook Sports / Warehouse at the Nook, Manheim, Pa.     

Wood Machinery & Supply Conference & Expo (WMS), Nov. 2-4, 2023, International Centre, Mississauga, Ontario.     

Closets Conference & Expo / Wood Pro Expo Chicago, April 17-19, 2024, Schaumburg Convention Center, Schaumburg, Ill..  

Salon Industriel du Bois Ouvré (SIBO), Oct. 24-26, 2024, Centrexpo Cogeco, Drummondville, Quebec.
Have something to say? Share your thoughts with us in the comments below.