Executive Briefing Conference charts exciting new plan for 2019 event
October 30, 2018 | 12:28 pm CDT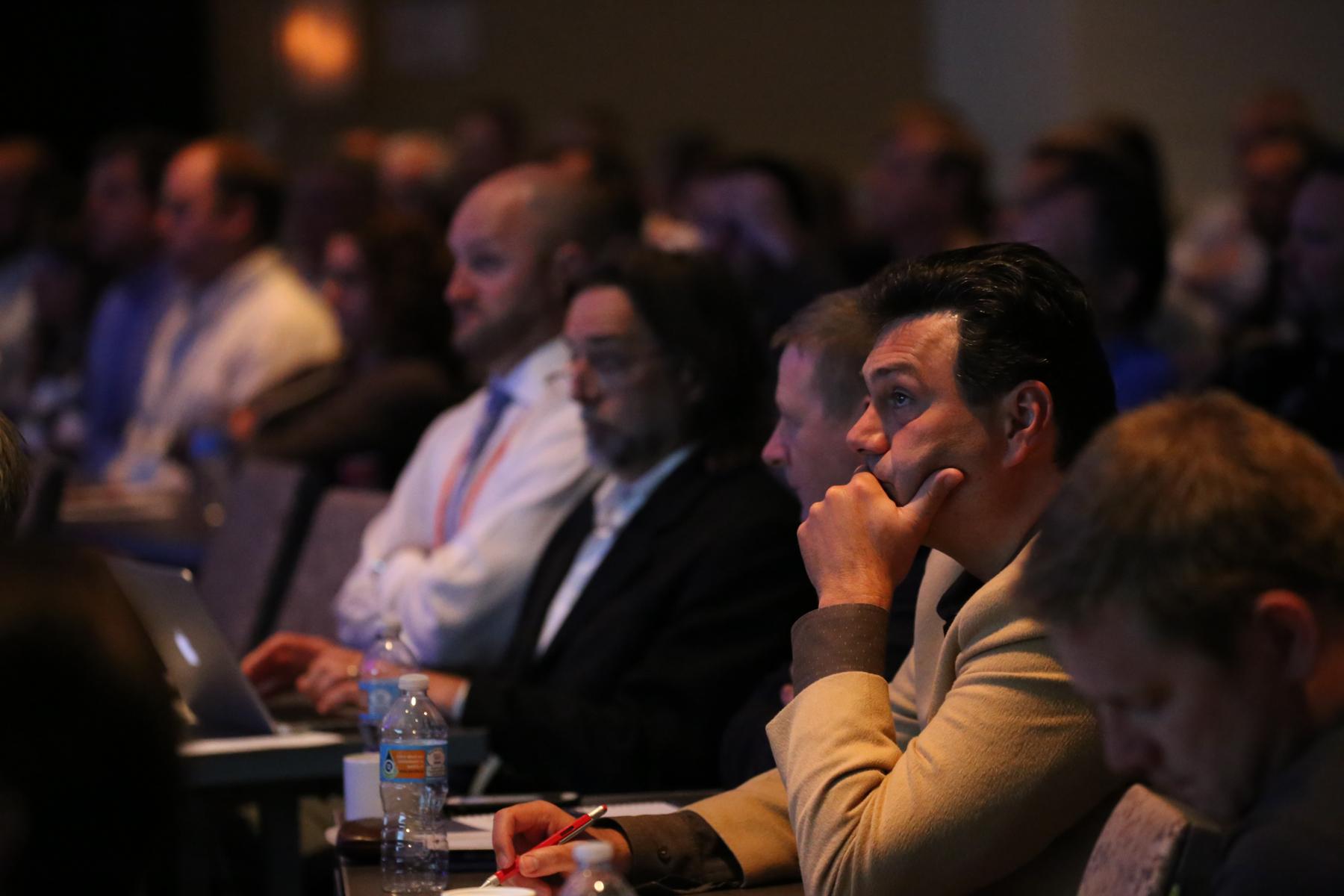 A high-level gathering for inspired management ideas, the 2019 Executive Briefing Conference, will take place April 14-16 at the Marriott in San Jose, California.
This marks the 15th edition of the EBC, and a change in ownership. Woodworking Network acquired the EBC Conference in August from its founder and patron, Stiles Machinery, Homag's U.S. industrial technology division. Stiles launched EBC to broaden horizons for woodworking industry managers in planning their business future. Woodworking Network previously served as a media and planning partner to the event and is working with Stiles, now a Platinum Partner, on a smooth transition.
Targeted to attendees from all sizes of operations and end products, the three-day event takes place a stone's throw from the high-tech environs of Apple, Google, and Facebook headquarters.
"It is a fitting location for igniting new ideas and approaches to the woodworking business, in a region associated with advanced technology development," said Tim Fixmer, CEO of CCI Media LLC, the parent of Woodworking Network. "It's also a place where businesses rely on the next generation of employees, individuals who are prized as knowledge workers, and for unleashing creativity in their workplace."
EBC 2019 will see expanded access to trending innovation from the wide range of sources available under Woodworking Network. Drawing from its robust research, newsroom resources and deep audience engagement as a guide, Woodworking Network's EBC conference program will delve into timely topics weighing heavily on wood industry managers, including: workforce recruitment, development, and retention; advanced materials processing; impacts of design trends on manufacture; and integration of technology across the factory floor and to customers.
EBC will feature case studies as well as panels on technology usage, design
and 
education.
Leading off will be one of the most dynamic keynote speakers EBC has presented: Luke Williams, esteemed professor of innovation and design at New York University's Stern School of Business. Renowned as the founder of the W.R. Berkley Innovation Labs and holding more than 30 patents, Williams has lectured in 21 countries and addressed the World Innovation Forum and the United Nations General Assembly, among other venues. 
EBC's setting in Silicon Valley also opens the door to an infusion of high-tech thinking and next level technologies for the wood manufacturing industry. Attendees will also gain insights into the strategies that Silicon Valley businesses use for recruitment in one of the most competitive markets for high-tech workers and creative craftsmen.
Those issues, which rank at the top of all managers' minds, will be a recurring theme during EBC 2019.  
Also planned is a tour of top architectural millwork firm Mission Bell Manufacturing, just one of the tours on tap for the event.
Based in Morgan Hill, California, Mission Bell specializes in quality architectural woodwork, millwork and custom casework, and is renowned for its business excellence and technological prowess. Mission Bell's recent work includes headquarters and major projects for influential digitally driven businesses such as Adobe, Amazon, Google, Broadcom, Cisco and Lyft. 
"Mission Bell is a technology company that happens to work with wood," said Glenn Ripley, president and CEO.  "Technologies like 3D printing and virtual reality are the future of millwork. By working with these tools, we can better visualize projects and see constructibility issues prior to build out."
Another presenter is Allen Beaulieu, president of ITR Economics, who returns to EBC with his dead-on economic forecasts. Based on a unique formula that tracks moving averages in financials, Beaulieu consults around the world, optimizing company forecasts and supporting efforts to outguess the market and increase profits through his mastery of business-cycle trend analysis. Beaulieu also serves as senior economic advisor to numerous U.S. and international trade associations.
Other highlights on the EBC agenda include: case studies by managers of major wood manufacturing firms highlighting their challenges and strategies for success; a panel of leading woodworking firms to discuss their use of the latest technology and what's on the horizon; design inspiration by top designers from bell-ringer wood products brands in cabinetry, millwork and furnishings, along with trends in color, texture, and hardware; a panel of educators and industry leaders will discuss workforce development, the Woodwork Career Alliance, and finding, hiring, training and retaining talent; and a look at advanced materials processing, including nano-surfaces, wood free panels, composites materials and impacts on fabrication.
For more information visit executivebriefingconference.com.
Have something to say? Share your thoughts with us in the comments below.