UK Wood Awards announces call for entries
April 30, 2018 | 11:01 am CDT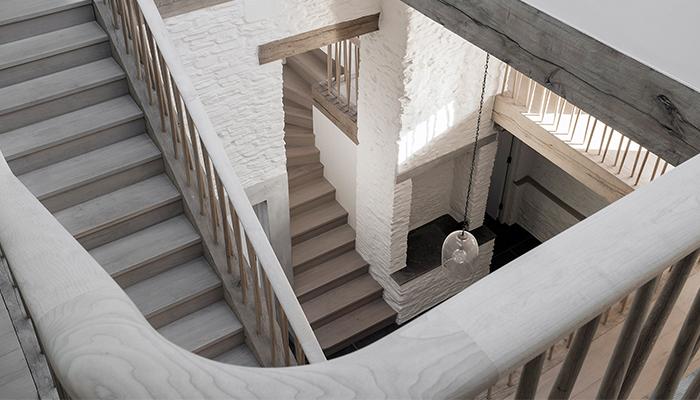 LONDON -
The
Wood Awards
: Excellence in British Architecture and Product Design has launched its 2018 call for entries. Anyone involved in a UK-based wood project is invited to enter and has until May 25 to
submit their applications
.
Established in 1971, the Wood Awards recognizes, encourages and promotes outstanding design, craftsmanship, and installation using wood in projects throughout the UK. The Wood Awards' elite independent judging panel not only judges all submitted entries but also visits the shortlisted projects in person, making the Wood Awards a uniquely rigorous competition.
The Wood Awards shortlist will be announced in July and the winners will be announced at the Wood Awards ceremony on Nov. 20 2018 at Carpenter's Hall in London. The shortlisted projects will be on display at the ceremony and during the London Design Festival in September.
"Every year the call for entries for the Wood Awards cast its net ever wider and deeper, as the new wave of enthusiasm for working with wood gathers pace," says Green Oak Carpentry's Stephen Corbett, judging panel chairperson. "Years ago, timber buildings and furniture were the pre-eminent choice – now it is clear that their time has come around again, presenting enormous opportunities for our foremost architects and designers."
With permission from the owner, anyone associated with a building or product completed in the last two years, can enter. Buildings must be located within the UK while furniture and other products must have been either designed or manufactured in the UK. Fitted furniture must be in the UK. The competition is free to enter and entrants may submit more than one project. There are no restrictions on the size or budget of a project.
The 2018 categories will be confirmed at the shortlisting, but building categories are likely to be Commercial and Leisure, Education and Public Sector, Interiors, Private, and Small Project. The Furniture and Product competition will be split into Bespoke, Production Made, and Student Designer which is open to anyone currently in education or who has left education in the past 12 months. Within the Student category there are two cash prizes - $1200 for the Winner and $600 for the People's Choice. Other awards, such as Structural and Existing Building awards, can be given at the judges' discretion.
The Mears Group
will be sponsoring this year's Gold Award. The Mears Group Gold Award is given to the winner of winners, chosen from the winners of all the categories.
Have something to say? Share your thoughts with us in the comments below.