Thiel Audio brings speaker cabinet production back to U.S.
January 8, 2017 | 7:40 pm CST
NASHVILLE, Tenn.
- High-end speaker cabinetry firm Thiel Audio Products, which will begin shipping this quarter, was introduced at the Consumer Electronics Show which ended today in Las Vegas. 
A new collection of loudspeakers brings all Thiel manufacturing back to the United States with custom finished cabinetry made in Georgia, upgraded crossovers made in Kentucky, with driver design and final assembly taking place in Tennessee.
"Bringing manufacturing back to the United States is a strategic move to elevate the level of quality and precision of the 40th Anniversary product line and future products launched by the company," says Stuart Levine, Chief Revenue Officer for Thiel.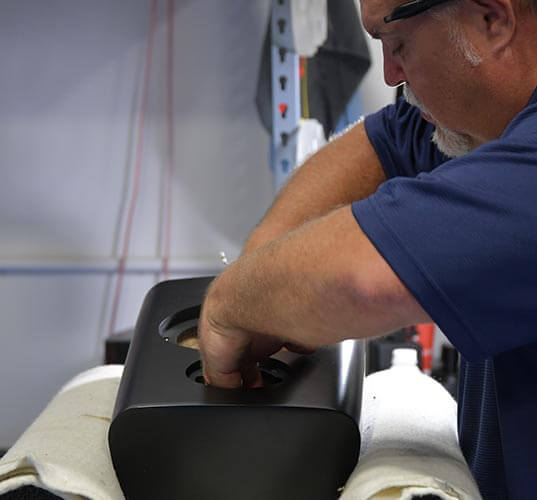 Over the past 40 years, Thiel Audio has become famous for American-made handcrafted loudspeakers made of real wood, metal, and stone accents. The company's 40th Anniversary series is comprised of its flagship 40.3 4-way tower speaker, 40.2 3-way tower speaker and the 40.1 2-way bookshelf monitor.
Have something to say? Share your thoughts with us in the comments below.