Taiwanese technology on tap at DigitalGo woodworking events
April 29, 2022 | 10:18 am CDT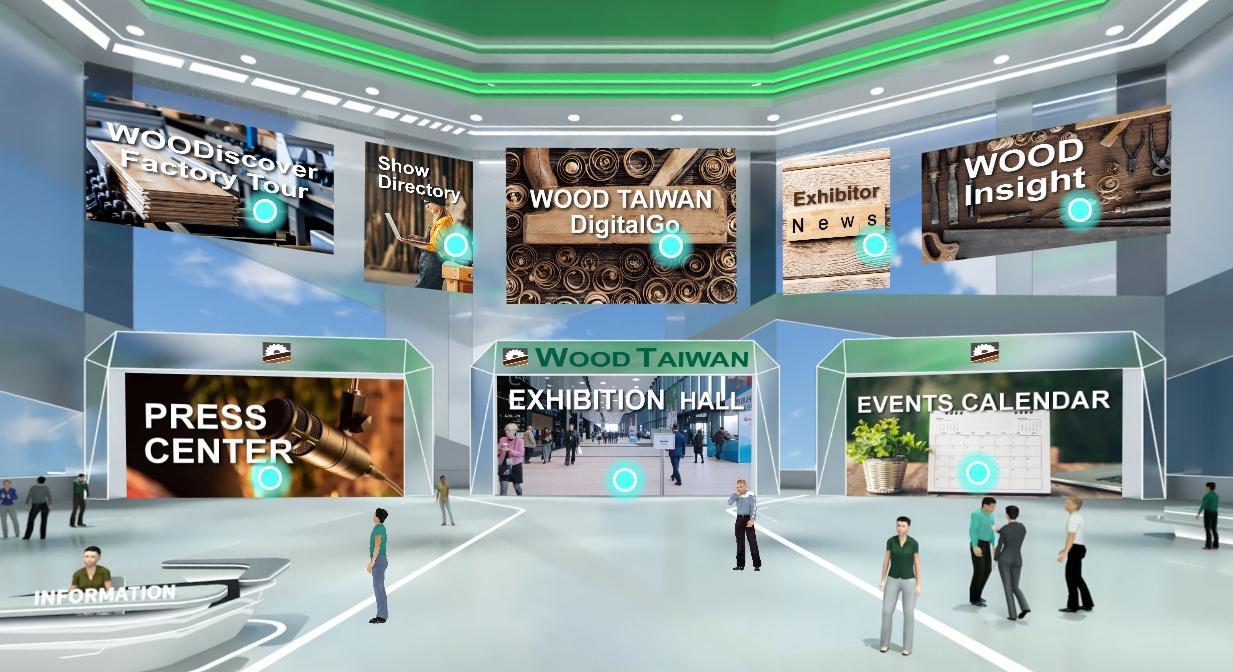 TAIPEI, Taiwan - Wood Taiwan 2022 DigitalGo 2022, a multi-pronged online industry event, began April 28 and runs through May 12. The two-week DigitalGo is composed of five major events, including an online exhibition, Sourcing Taiwan, WOOD Insight, WOODiscover factory tour and the "Manufacturers Win" podcast.
More than 60 domestic and foreign exhibitors will take part in the exhibition. "All of them have carefully arranged their booths as if they are giving a physical exhibition to display their latest wood-processing solutions which move toward intelligence, sustainable production and whole-line automation," said show organizer Taiwan External Trade Development Council (TAITRA).
"As the only professional woodworking machinery exhibition in Taiwan, Wood Taiwan will use the online exhibition as its main axis, around which there will be several peripheral activities."
The kick-off for the event was held during the Wood Pro Expo in California, with expanded overseas promotion to bring in buyers from key markets in North America. Visitors throughout the event also will be able to interact with woodworking machinery suppliers online.

Highlighting week two will be the WOODiscover factory tour. Exhibitors will showcase online their products and production lines daily at 2 p.m, from May 3 to 11, and will also answer questions from buyers in real-time.
Wood Taiwan also will cooperate with the "Manufacturers Win" podcast to launch a themed program series, including interviews with six leading exhibitors: OAV, Anderson Industrial, Kuang Yung, Innovator, Leadermac, and Jun Shiau. The program will be premiered at 5 p.m. Taipei time every Monday, Wednesday and Friday.
Taiwan's export of woodworking machinery ranked fourth in the world, with its export to the North American market growing by nearly 40 percent last year. With that in mind, the first episode of the WOOD Insight series will feature Harry Urban, publisher of the Woodworking Network, who will analyze the future challenges and opportunities of the North American market, so that viewers can gain insight into the opportunities and seize the trends in demand.
Open 24 hours a day, the Wood Taiwan online exhibition provides complete networking functions such as e-business card exchange, meeting reservations, and other networking opportunities for buyers and suppliers. For more information on the latest information and visitor registration, visit woodtaiwan.com.
Have something to say? Share your thoughts with us in the comments below.