See the next industrial revolution on Biesse tech tour
August 10, 2017 | 2:40 pm CDT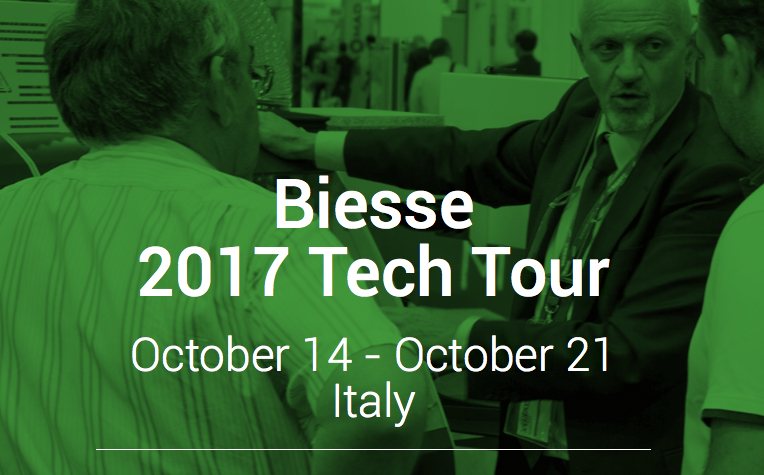 CHARLOTTE, N.C. -- Biesse is hosting its 2017 Fall Tech Tour and invite woodworking professionals to join them for this event experience in Italy with a full week of activities from October 14-21. 
 

Biesse product specialists will guide attendees through Italy to experience advanced production facilities. Attendees will discover how companies have successfully implemented smart technology to take their production into the Fourth Industrial Revolution.
The tour will visit a variety of medium to large manufacturers from October 16-18, and the tour will see machinery from across the company's entire range with a strong emphasis on automation during scheduled stops at facilities in the following regions Lombardy, Veneto and Central Italy. 
 

Participants will then attend the Inside Biesse event October 19-20 in Pesaro, where participants can see the innovative machinery.
Space is limited so Biesse requests participation be limited to a maximum of two people per company. RSVP by emailing jason.varelli@biesse.com or calling Jason Varelli at 704-307-6416.
Have something to say? Share your thoughts with us in the comments below.