Rehau identifies matte, glass, leather design trends at KBIS 2017
January 23, 2017 | 9:54 am CST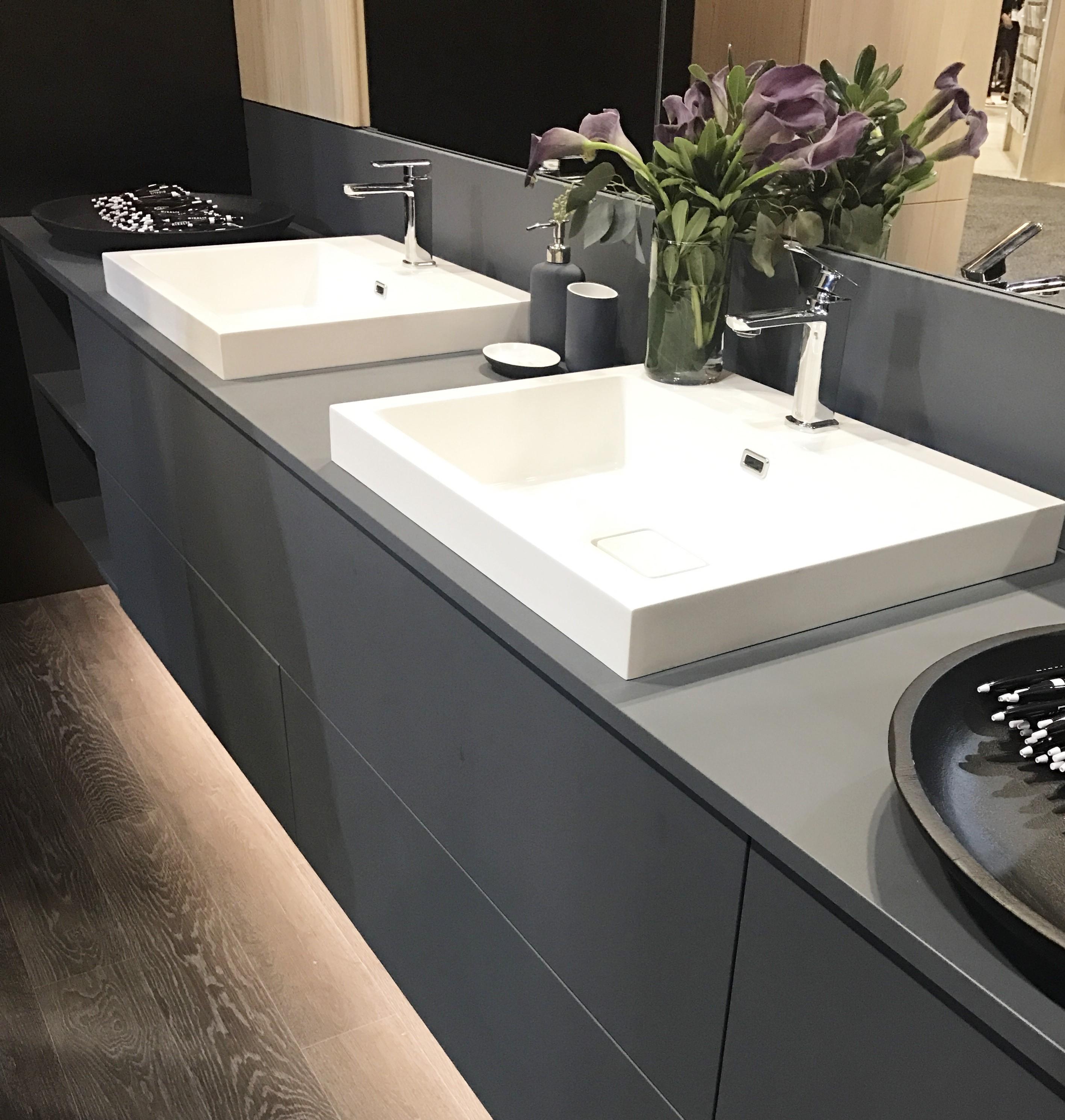 ORLANDO, Fla. -- Rehau has several products it says can be uised to respond to design trends seen at KBIS 2017.  Its surface products and cabinet door programs are designed for high-end modern designs.
The company suggests that designers spec matte surfaces in a project. Fenix NTM is an opaque nanotech material created by Arpa Industriale, combining an appearance with technological performance. It is produced using next-generation resin developed from research conducted by ArpaLab and with the help of nanotechnologies which provide this new material with innovative properties, opening up new avenues in the field of interior design.
Back-painted glass was another trend identified. Rehau's acrylic (PMMA) back painted glass comes in 2.0 mm sheets or pre-laminated to MDF at ¾-inch finished thickness. Laminated boards have 2.0 mm Rauvisio crystal on top in high-gloss and matte options, and 2.0 mm color-matched balance sheet.
In leather, kitchen designers can create a warm appearance with an elegant surface for furniture and interior design surfaces with a Rauvisio reconstituted leather surface with a polyurethane coating. See http://www.rehau.com.
Have something to say? Share your thoughts with us in the comments below.