Nearly 18,000 attend Xylexpo 2018
May 16, 2018 | 3:41 am CDT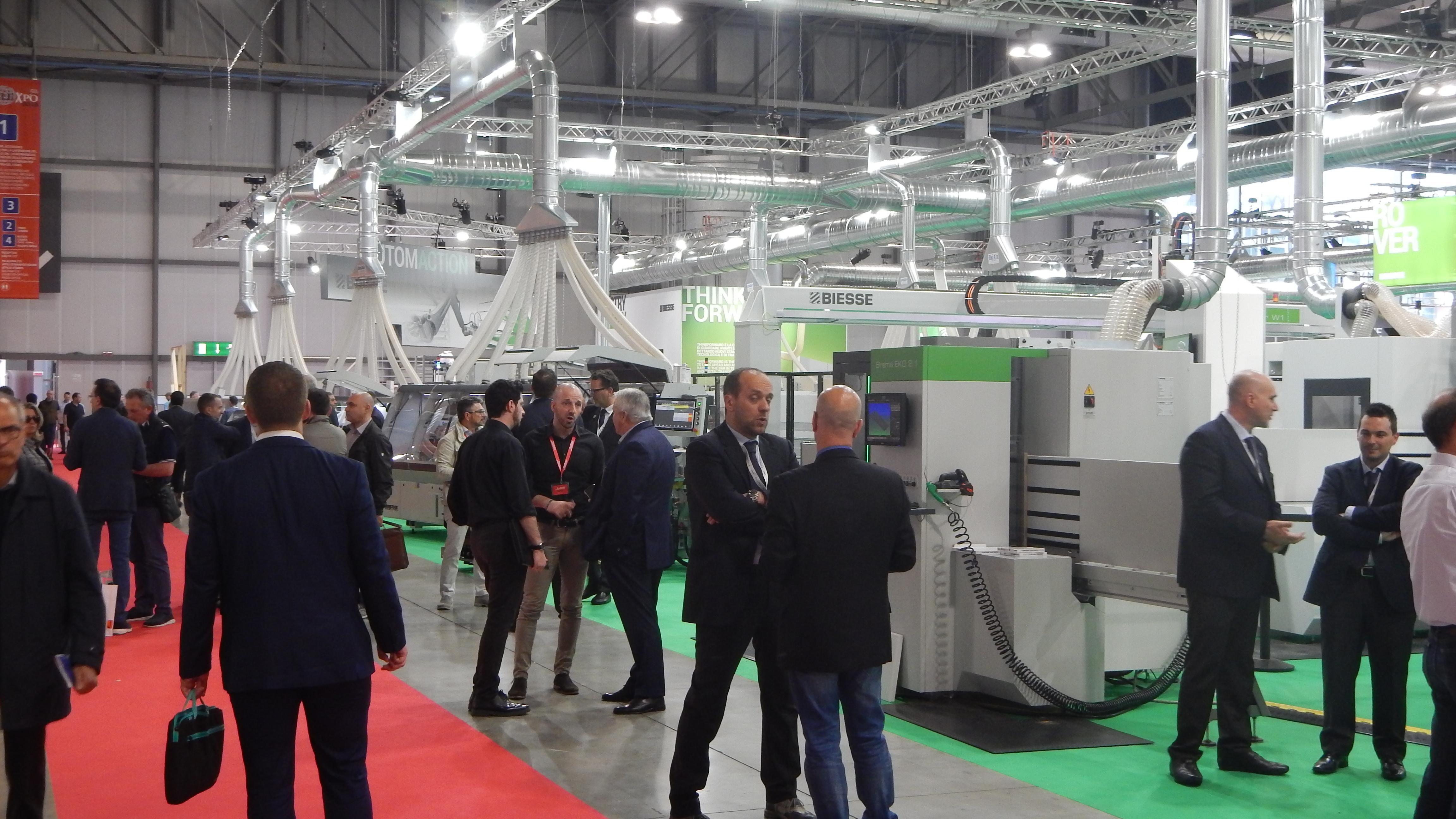 MILAN, Italy -- According to Xylexpo organizer, Acimall,  17,781 visitors attended the show, which ran from May 8-12.  This represented a 2.1 percent increase over the 2016 edition of Xylexpo. Among the attendees, 5,032 came from abroad, representing 28.3 percent of total attendance, basically in line with 2016, according to Acimall.   Industry professionals from Italy totalled 12,749 up by 3.3 percent from 2016, accounting for 71.7 percent of total attendance.  The 2018 Xylexpo represented the 26th edition of the show.
"With these figures we can say that Xylexpo has found its place in the increasingly crowded landscape of industry exhibitions," said Dario Corbetta, general director of the event and Acimall, the Italian association of wood technology manufacturers which, through its operating arm Cepra, controls and organizes the international exhibition.  "We have made a clear choice, namely to be a stage for high technology, and this approach has increased the participation of an even more selected and qualified audience, with decision-making power and adequate expertise. Such repositioning has drawn the attention of industry operators, who know well what Xylexpo can offer them in this new season."
Corbetta said that by adding the fourth hall in this edition, they were able to create a more suitable layout matching the ambitions of Xylexpo 2018, which totaled 114,000 net square feet and hosted 425 exhibitors (116 from 27 countries).
The next  Xylexpo will be held May 25-29, 2020 on a Monday to Friday timeframe, changing the traditional Tuesday-to-Saturday timeframe. 
Have something to say? Share your thoughts with us in the comments below.