Indiana Furniture expands portfolio
June 2, 2023 | 12:01 pm CDT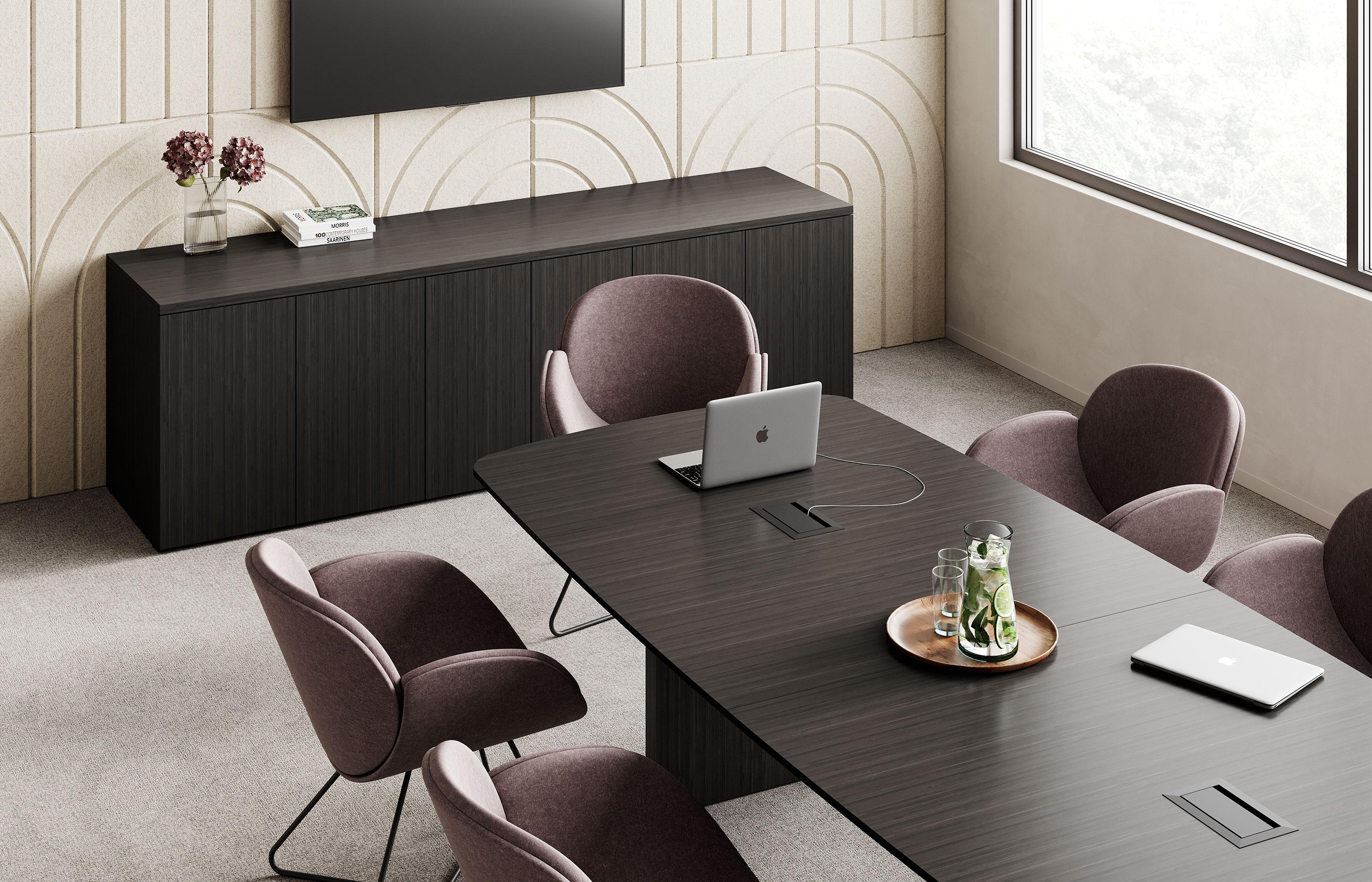 Photo By Indiana Furniture
JASPER, Ind. - Indiana Furniture announced an expansion of its portfolio with two new tables series, two new seating lines, and over a dozen new surface materials. The company will showcase Catalyst Tables, Strut Tables, Rockstar Seating, Gleem+ Seating, new laminates and finishes at NeoCon June 12-14 at the Merchandise Mart in Chicago.  
"We're taking our products to another level of design," says Mike Blessinger, Vice President of Sales & Marketing for Indiana Furniture. "Expanding our portfolio to include more models and options with premium details allows us to better meet the needs of our clients and their diverse levels of style, all while seamlessly working with our current offering." 
The new Catalyst Tables blend desired aesthetics, functionality, and technology to deliver effective options for meeting needs and spaces. An assortment of storage and accessory units are available to complete the look. The new Strut Tables offer a modern take on office furniture with minimalist lines and angles. Gleem+ offers a new wood seating line for healthcare spaces in high-traffic and multi-use areas. Rockstar Roadie, a new task chair, has a slim design with comfort in mind for individual workspaces. And eight new laminates, four new veneer finishes, and coordinating seating finishes will join the vast materials program.
Indiana Furniture's new tables, chairs, accessories, and surfaces will be available for order on June 12.
Partnership
Indiana Furniture partnered with ecomedes + Mortarr to streamline the selection of sustainable products for tens of thousands of A+D professionals, building owners, developers, CREs, specifiers, procurement teams, and others. 
ecomedes provides a solution to save time and money while catapulting environmental, social, and governance compliance. Mortarr is a search and discovery engine custom-built for commercial construction and design professionals. The platforms digitally connect professionals with products and services, like Indiana Furniture, across all industry sectors and verticals to drive sustainable practices. 
"Our broadened portfolio effortlessly integrates to flex the style, function, and comfort of working spaces," added Blessinger. "Whether you're looking to get the most out of shared environments, make a statement in a private office, or anything in between, our designs fluidly blend into any interior concept."
To learn more about the new launches, visit www.IndianaFurniture.com. 
Have something to say? Share your thoughts with us in the comments below.