Digital makes a 'splash' at the Stiles Manufacturing Solutions Seminar
November 21, 2022 | 10:09 am CST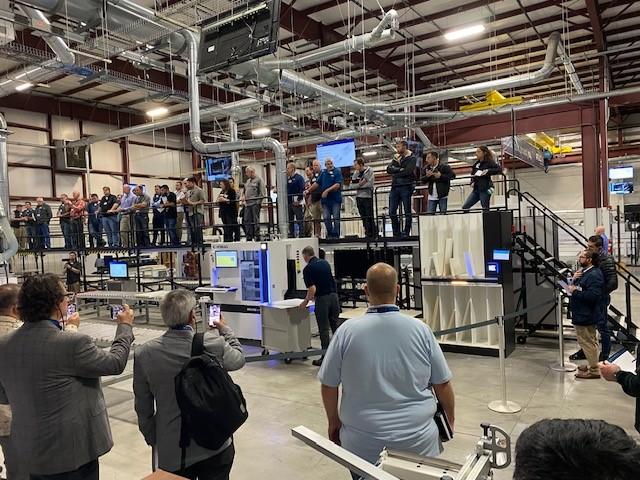 Photo By Stiles Digital
Stiles Digital made a splash in a big way at the Stiles bi-annual Manufacturing Solutions Seminar (MSS) event. This included a dedicated space for Stiles Digital with prominent marketing, demonstrations, and real-time data generation for production. 
The Digital team showcased all major solutions:
online shopping and configuration platforms;
the creation of engineering data;
optimization and nesting with local and cloud-based solutions,
machine efficiency tracking;
and shop floor management solutions for rework, part tracking, and capacity planning for shop levels of any size;
solutions from $10 per month to highly automated production environments.
Cloud-based leadership was also showcased by Stiles Digital. The digital team, through cloud-based technology running on the tapio platform, which is an open and digital ecosystem for the wood industry, is the first to run production entirely from the cloud in their mid-range cell in real-time and without a simulation server onsite. 
Machines included a beam saw, edgebander, upright CNC, and a part sorting and kitting rack with an LED system.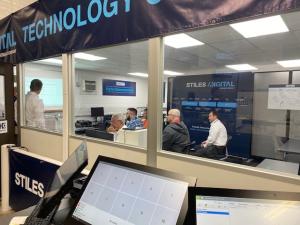 Attendees were treated to a workshop focusing on customers' digital bottlenecks and helped them see the future as digital. Discussions also included different software solutions to help automate processes and streamline workflows due to labor shortages and higher prices on materials.
The event gathered nearly 150 people over the two days and showcased the newest in woodworking technology for craftsman-level shops up to larger, high-production shops using higher levels of automation. Day one was dedicated to panel dividing for cabinet production. Day two focused on solid wood production.
The next MSS event is planned for May and is a great opportunity to learn in a low-pressure environment. For more information, visit www.stilesmachinery.com
 
Have something to say? Share your thoughts with us in the comments below.