WCA honors Duane Griffiths for 50-year commitment to woodworking education
November 16, 2022 | 4:07 pm CST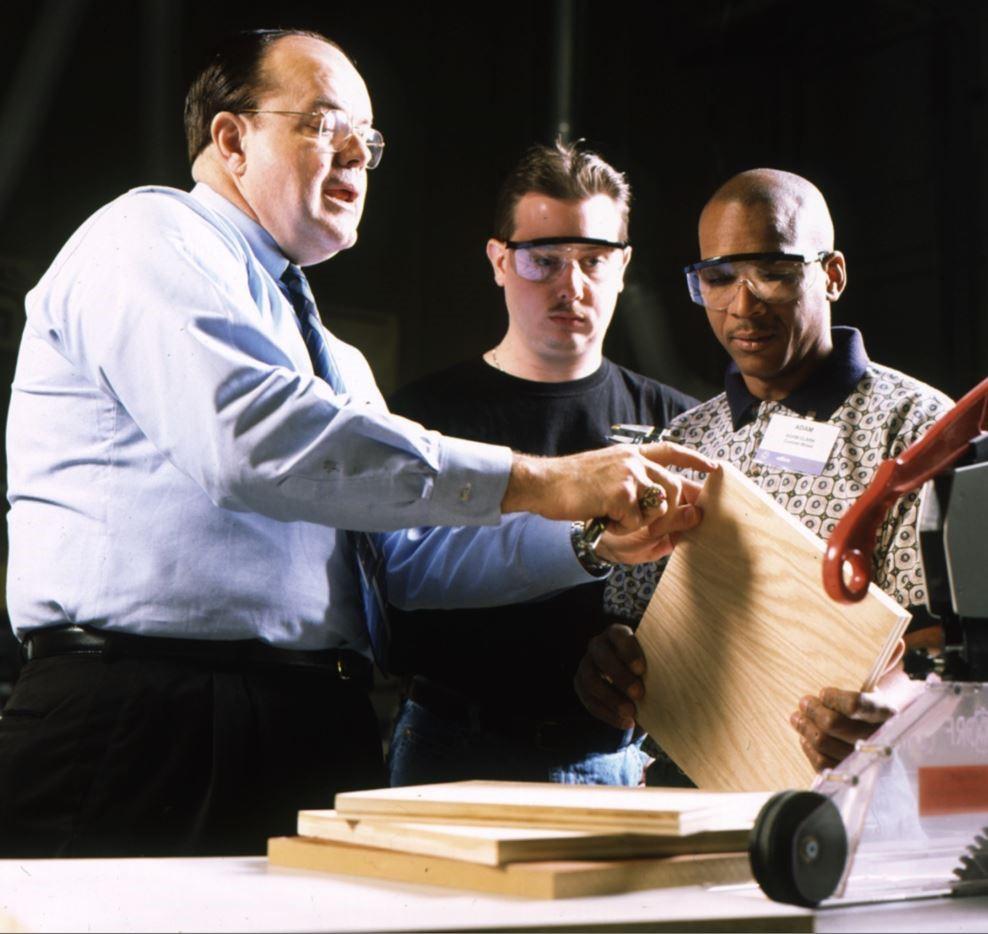 NELLYSFORD, Va. -- Duane Griffiths will step down from the Woodwork Career Alliance of North America's Board of Directors, but not before the WCA honors him for his many voluntary contributions to the not-for-profit organization and his lengthy career dedicated to serving the woodworking industry.
Griffiths' 15 years as a member of the WCA Board of Directors will come to an end on December 31. A founding father of the WCA and its current chairman of the board, Griffiths is being bestowed the title, WCA Board Member Emeritus.
Griffiths' illustrious career in the woodworking industry has spanned more than five decades, most notably with Pittsburg State University (PSU) and Stiles Education. He seized on his five decades of experience helping educate students at PSU and train professional woodworkers at Stiles to help steer the WCA's direction, craft industry-recognized skill standards, and develop the Passport credentialing program. In addition to his deep understanding of the industry's needs for workforce development, Griffiths brought great passion to helping the WCA achieve the goal of developing and growing a skilled woodworking workforce by creating programs that promote career pathways.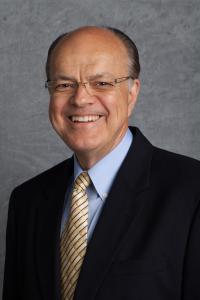 Past and present WCA Board members who worked with Griffiths since the group's founding in 2007, offered high praise about his enduring legacy to the cause of training woodworkers and in the process raising the bar for woodworking as a profession.
"Duane will definitely be missed on the board of directors for WCA," said Scott Nelson, WCA president. "My first encounter with Duane was when he was an instructor at PSU in the late 1970s. I had a new employee that needed to be trained to operate a shaper. We sent him to an AWI three-day shaper course at PSU. This young man returned to be an excellent employee for the next 40 years and was one of my most skilled craftsman. Duane is 'Mr. Education for Woodworking' and his contribution to our industry will long be hard to match!"
"Duane provided great wisdom to the WCA over his many years," said Patrick Molzahn, Cabinetmaking & Millwork Program Director at Madison Area Technical College and a WCA Board Member Emeritus. "Drawing on a lifetime of experiences in the industry, his perspective proved invaluable as the WCA worked to formulate its processes, policies, and vision. His periodic, 'yeah, but' always made us stop and think of the ramifications of our decisions. As a result, we affectionately referred to him as Yoda."
Greg Larson, vice president of the WCA, said, "We're all going to miss Duane's voice of reason. I like to think of him as our collective moral conscience. He is always ready with a well-timed question that would make us think deeper about what we were discussing and ultimately lead us to a better result. It is difficult to picture the WCA being as successful as it is today without Duane's wise advice."
"I worked with Duane on the WCA Board as fellow founding members," recalled Jerry Finch, retired instructor of the Wood Manufacturing Technology program at Fox Valley Technical College. "He has continuously worked to improve woodworking education. His contributions to that effort were always positive and constructive. He is a great person to work with. I wish him well in this phase of his retirement."
A long and distinguished career
Griffiths' long and distinguished career in woodworking began in 1967 as a detailer and shop craftsman at Erickson Building & Supply in Clay City, Kans. While working there, he also attended Pittsburg State University (PSU), where he earned a Bachelor of Education/Wood Technology and Masters of Education in Wood Technology and Plastics Engineering Technology. He would later complete his postgraduate studies in Wood Science Vocational Education at the University of Missouri.
After stints of teaching at the University of Arkansas and California State University, Griffiths returned to PSU as the director of the National Wood Technology Center in 1977. He was instrumental in helping develop a curriculum that established PSU as one of the most preeminent wood technology programs in the nation.
Griffiths' achievements at PSU and his talent to teach students both the fundamental and technology-driven aspects of woodworking caught the eye of Stiles Machinery. He was recruited in 1990 to head up the new Stiles Education Center, renamed Stiles University in 2017.  In 1995, Griffiths accepted the Wooden Globe Award for Education from the Woodworking Machinery Industry Association. After directing hundreds of training classes in his nearly 30 years at Stiles, Griffiths retired in 2018 with the title Director of Stiles University Emeritus.
Even though he stopped working for a living four years ago, Griffiths remained integrally involved with the WCA. He said he will remain a champion of the WCA and the need for woodworking companies of all sizes and types to implement training programs to grow and prosper.
"What attracted me to join the board when the WCA started was the determination of the members to grow the organization and make it significant in the industry," Griffiths said. "Most woodworking managers get so busy in the day-to-day operations that they don't look at the long term of what trained trainers can do. My greatest hope is that the WCA skill standards and credentialing system will be universally adopted and utilized to advance the skills of our workforce. If the overall industry embraces it, invests in it, and guides it, then our industry is going to grow and grow significantly."
 
Have something to say? Share your thoughts with us in the comments below.