CNC technology and integration for smaller shops shown at Ligna
January 26, 2017 | 8:38 am CST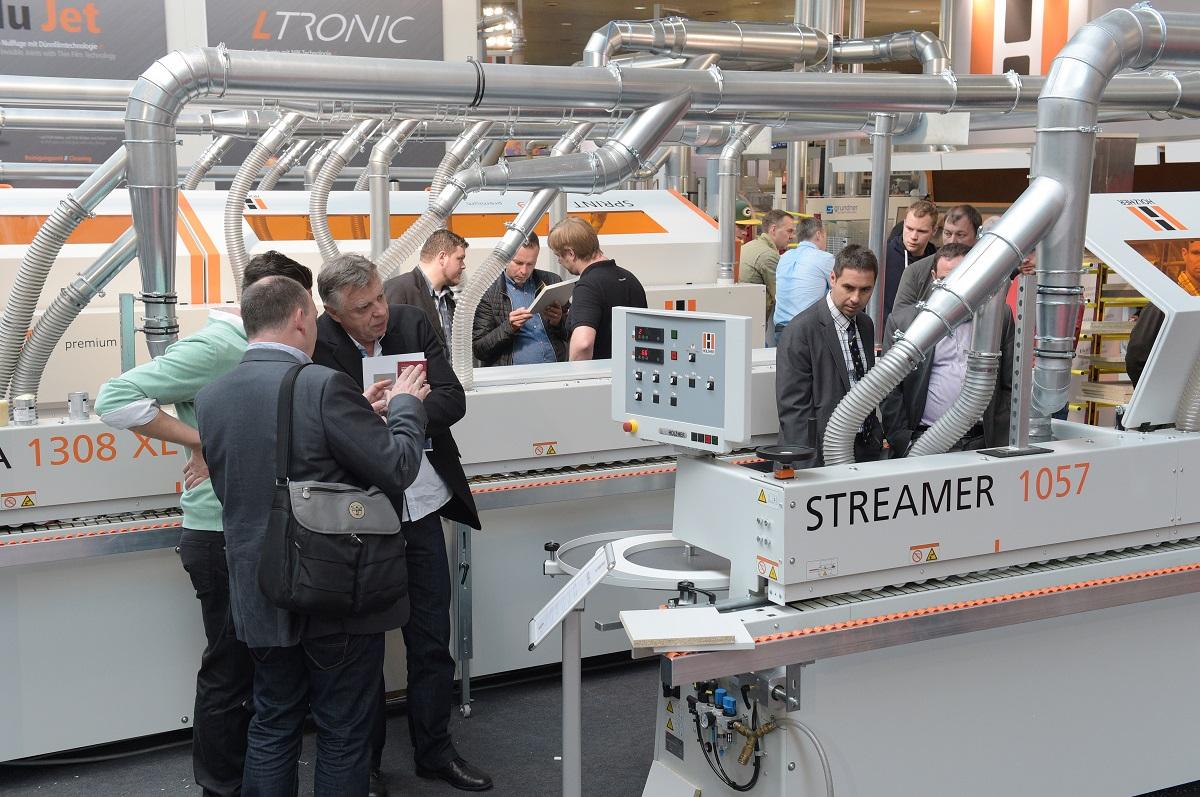 HANOVER, Germany -- CNC, full optimization and integrated production systems have been available to a wider group of companies for some time.
Even highly specialized and smaller joinery, cabinetmaking and carpentry operations are increasingly opting for digitalized production solutions to boost their competitiveness and achieve industrial-scale efficiency.
These companies have a wide range of solutions to choose from, thanks to technology providers' efforts to broaden their market base by smoothing out the distinctions between industry and trade. With its new hall layout plan, this year's Ligna, to be held 22–26 May 2017, will reflect this trend. The Tools and Machinery for Custom and Mass Production display category will feature the full range of systems for companies of all sizes at one convenient location.
The latest generation of CNC systems to be shown combines improved performance with a smaller footprint and easier operation. This is part of an ongoing trend, which explains why these systems are now in widespread use in smaller companies.
The latest entry-level machines offer three to six-axis machining in a single pass. Other, more complex machines can cater for different-sized blanks and perform a wide range of operations, from machining standard panels to complex 360° shaping of solid wood parts. Many of the CNC centers at this year's Ligna also offer nesting functionality in addition to standard operations, such as routing, drilling and sawing. Combined five-axis machining and edgebanding technology is becoming increasingly common, as are CNC centers with a footprint of under 54 square feet, useful for smaller workshop-style operations.
Another key trend at this year's Ligna will be the transition from stand-alone systems to integrated systems, with more companies across the size spectrum automating and integrating their operations. Owners of small workshops will be pleased to learn that integration has now matured to the point where it supports start-to-finish production line processing of small lots and custom, one-off manufactures. Communication between the individual components of these integrated systems is made possible by intelligent workshop solutions, including standardized machine operation systems and specially designed software.
Even scanner surface detection technology is now expanding its reach beyond the factory halls and into the smaller workshops of the world, thanks to compact design and lower entry-level prices. Offering high-precision wood quality optimization and sorting, the technology yields marked increases in value added. The compact models currently coming onto the market offer scanning and detection performance comparable to that of the top-end models and integrate well into existing production systems.
The dynamism in the high-tech entry-level segment of the woodworking machinery market promises benefits for all processing stages and applications, and will be featured at Ligna, May 22–26, 2017, in Hanover, Germany. See http://www.ligna.de/en
Have something to say? Share your thoughts with us in the comments below.