2018 Milan Furniture Fair trends
May 15, 2018 | 10:19 am CDT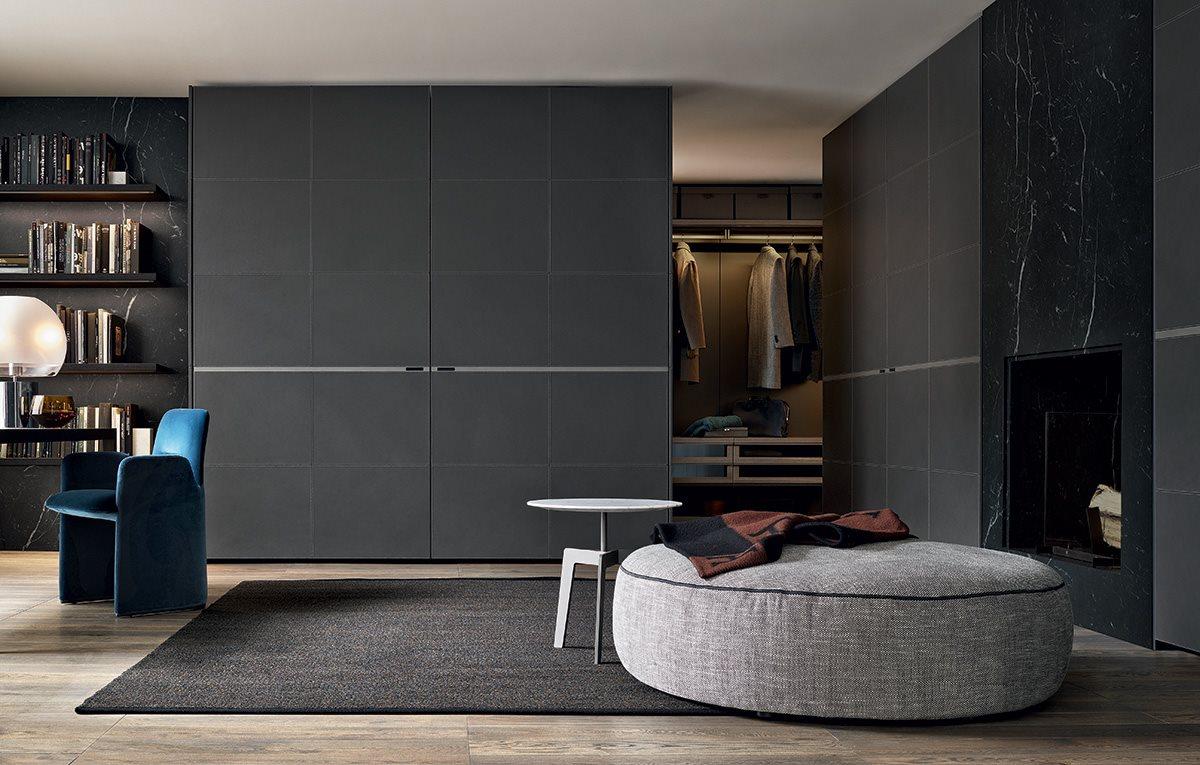 MILAN - Attending an industry trade show (Salone de Mobile & Euro Cucina) that actually has a printed brochure with their "Manifesto" is a new thing to me. I didn't know a show could have a "Manifesto".
The location (Milan, Italy)  and the size (over 400,000 attendees amongst 14 pavilions) were also new.
Note - I attend big shows. KBIS is nearly 100,000. NEOCON and AWFS attract thousands as well. But this one put everything over the top. To put it in the words of the show creators, Salone de Mobile is a "system of connections, creativity and innovation". It takes over the entire city of Milan with design districts scattered amongst the traditional architectural hotspots like The Duomo and The Galleria.
And so I set forth on this journey, camera ready, eyes wide open, in search of trends and ideas in design. The task at hand - to both share and translate these to the closet and organized storage markets. 
Here's what I see coming (if not already here) for designers who want to be leading edge and offer their clients the most innovative, creative options. Or for purchasing agents and owners who want to offer products that people want to buy.
Black 
If I had to pick one word to sum up what I saw, black would be the word. 
The color dominated. 
Black and gold. Black and brown (medium brown). 
Black and white. Black and tan. Black and off-white.
Black and shades of black. 
Embellished black. 
Black hardware. 
It was there. 
So bringing that to closets - 
Poliform, a well-known Italian player in the American market, shows black with brown drawers and black with smokey glass as part of the closet structure. Note: the primary purpose of these designs isn't about maximizing space. You can take toss those arguments out the window here. This is about beauty and style, with space maximization in 3rd place.
The Smokey glass was a feature in many showrooms and exhibits. And you'll see this element in closets, kitchens and family rooms because it ties so well to the deep, dense color that black is. The glass helps lighten things up.
Traveling further down the black path - specifically, the black and gold path - the gold showed up predominantly with black as the substrate, or cabinet color, featuring variations of gold hardware (brushed, shiny, antiqued). 
I even saw cabinets with exposed hinges that were gold (for decorative purposes only, they were still frameless cabinets).
WHEN COLOR SHOWS UP - IT'S BOLD
A bold version of seafoam - 
This crayola crayon got colored into spaces here and there. It's an available melamine option as a fun accent color. And it's the one to choose if you want to be on trend. 
The other bold color option is yellow. Predominantly bright yellow. . And probably a play off the dominance of the gold we're seeing everywhere else. Adding the yellow harmonizes with the hardware and satisfies a project that needs a warm, bright, well-intentioned pop.
ASYMMETRIC, SQUARE AND BOLD HARDWARE
Hardware showed heavily in brushed and antiqued golds and darker brown/black tones. Think deep platinum and gunmetal.  And it's more unconventional than I've seen in awhile.
And placement was frequently asymmetrical (which I happen to really like) or inset.
The strength (almost power) that hardware displayed translates to the evolution and importance of it. Far from its utilitarian days, hardware is a key ingredient to a successfully designed space.
Check out this example from Fendi (yes, fashion powerhouse Fendi does cabinetry). It shows this strong hardware as a nod to the significant role hardware plays in the appearance and function of any designed piece or space.
 
Still, most of what is showing for being "on trend" are versions of warm tones (brushed gold, antiqued brass, copper). Here's a great example of the asymmetrical placement of handles in a closet system from Mobil Fresno out of Spain. Note the floating drawers and lighting underneath. So cool!
NEW SPINS ON "TAKING IT TO THE CEILING"
Lots of open shelving as storage options were featured. As closet pros, we're accustomed to this, and also know how messy it can be. Lucky for us, most of our storage spaces are either walk-in closets with doors or reach in closets with doors. 
Granted, kitchen and living space items aren't as messy as clothing items (that only stack perfectly when folded by an employee at The Gap).
I think the aspect to pay attention to is the material used in many of these open shelving options. Most were metal, and dark metal at that. And very vertical, going as high and tall as possible. So when our clients say (as they always do) "take it to the ceiling", we now have an interesting spin to incorporate.
There were lots of additional design elements to note including:
-Leather doors and drawers and inserts
-Medium Brown as the primary brown, stepping away from dark wood
-Horizontal design elements as strong statements, particularly in kitchens with range hoods and island
-Lighting in all shapes and sizes - vertical, front, back, below, inside, outside - any place you might have ever thought to put lighting was featured (and even places you never thought about to put lighting).
Walking a mega show like that really changes your perspective and gets you excited about design options for projects. So here's to the closet industry growing and keeping pace with innovative products for designophiles like so many of us out here! 
Have something to say? Share your thoughts with us in the comments below.