Superthin stone surface makes its debut
March 1, 2023 | 8:43 am CST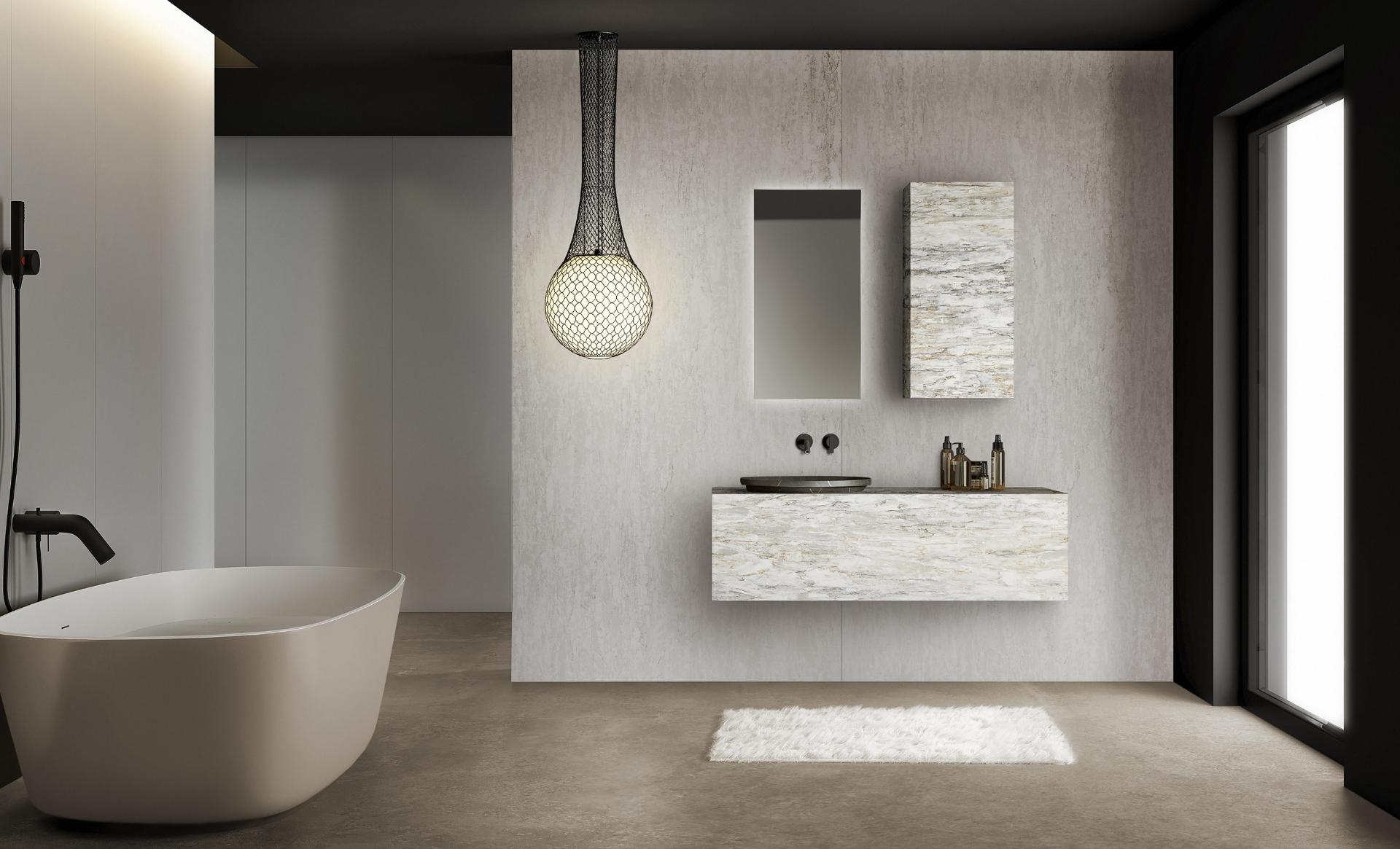 Photo By Santamargherita
Santamargherita showcased its new surface material collection Surfalite during KBIS 2023. 
According to the company, the new line of engineered stone consists of thin slabs measuring 7mm in thickness. Made of a mixture of premium minerals, quartz, and recycled materials, the lightweight product can be used in various applications, including backsplashes, cabinet door cladding, and countertops.
"Surfalite was developed with all the considerable experience, extensive research, and attention to detail Santamargherita is known for," says Michele Caneva, the company's vice president of sales. "This product is a step into the future for an industry that has been stuck with either 2- or 3-cm slabs for decades."
Features
Surfalite is resistant to high-impact forces, the company says, but it is repairable when chipped.
Additional features include:
Versatility: The minimum thickness of Surfalite slabs, in addition to their wide size (330 x 165 cm), makes it possible to create one's own style of fittings and allows the material to cover every kind of surface, providing sophistication anywhere.
Logistics: Due to reducing the slab's weight, Surfalite has logistic advantages. The simplification of material handling results in a lowering of costs, the company says. Surfalite also allows fabricators to save money and time when renovating kitchens and vanity tops, without sacrificing the look of agglomerated stone.
Ease of use: Cladding, coverings, or surfaces – Surfalite slabs are suitable for many different design applications. The material's lightness and thinness enable it to be easily applied on already existing surfaces, without the need to replace them. Caneva adds Surfalite also is ideal for use in spaces, such as bathrooms, that will be part of wider residential buildings.
The Surfalite collection features 16 colors with new designs and shades to come in the summer of 2023.
For information, visit surfalite.com.
Have something to say? Share your thoughts with us in the comments below.