Slideshow: Koyori, new Japanese design brand debuts with distinctive chairs
April 1, 2022 | 10:04 am CDT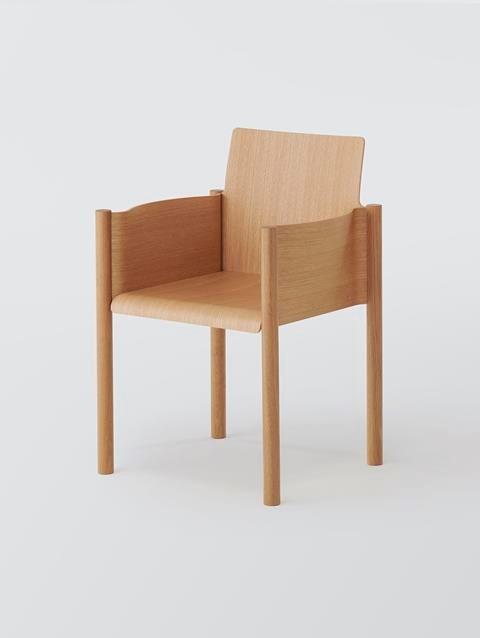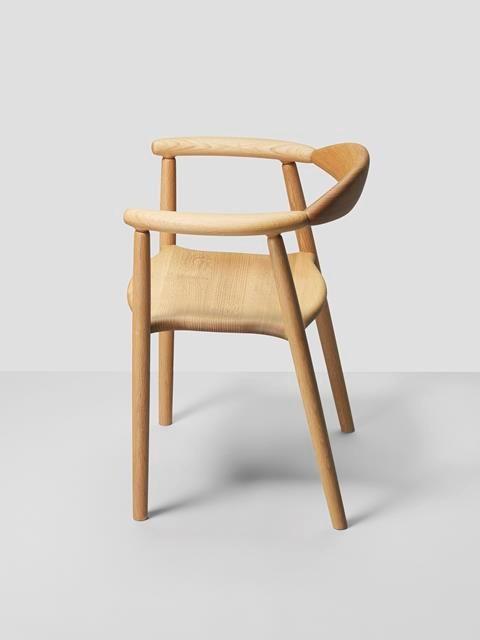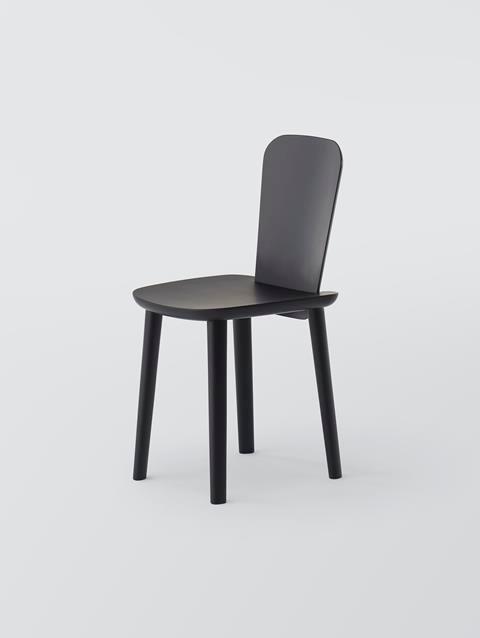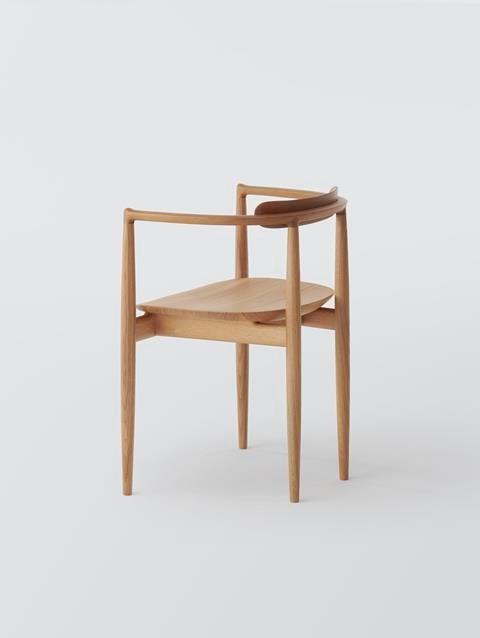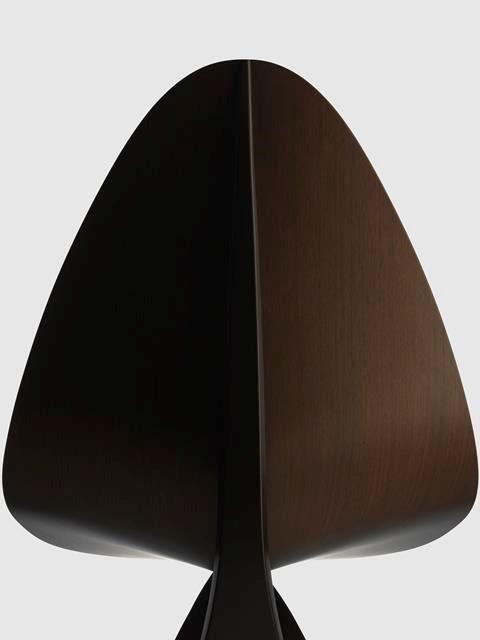 Koyori, an all-new Japanese design brand, is debuting at the Art & Design Museum Triennale Milano.
 
Koyori is a new Japanese design brand of sophisticated lifestyle products that embody the distinct sense of Japanese aesthetics. Collaborating with contemporary designers from across the globe, Koyori crafts quality furniture and interior accessories with elegant designs that transcend borders.
The official launch of Koyori will take place during Milan Design Week in June, 2022.

The Koyori brand is being built together with some of Japan's leading furniture and interior décor manufacturers and the brand identity was formed under the watchful eye of the iconic British product and furniture designer, Jasper Morrison, in the role of Brand Directing Advisor also co-designed by Sebastian Fehr.
Koyori stands for 'twisted paper cords' and is the primary material of Mizuhiki, the durable and decorative paper strings traditionally used in Japan for wrapping gifts, especially on festive and ceremonial occasions.
Crafted using outstanding Japanese manufacturing technology, all Koyori products are made to be cherished for generations and to bestow happiness on their owners.
Five chairs are presented in the brand's first collection: Kawara Armchair, Musubi Armchair and Shaku Chair, designed by the Paris-based brothers Ronan & Erwan Bouroullec, and Miau Armchair and Edaha Chair from the Danish-Italian design duo GamFratesi.
Designers Ronan & Erwan Bouroullec explain that their goal with the Koyori project was to invent something new, while at the same time emphasizing the quality and specific technical expertise of the manufacturers.
"We wanted the project to be a collective intelligence, working together with manufacturers to make the most of their skills. We tried to translate the essence of working with masters of wood into the design," says Ronan Bouroullec.
The Kawara Armchair features classic and simple lines with a new design created in wood. Plywood is used for creating a three-dimensionally curved backrest and armrest. These soft curves enhance the aesthetic appeal of the chair while also contributing to the chair's strength and stability and adding extra sitting comfort. This charming and comfortable chair is perfect around a dining or meeting table, where people linger for hours.
"For the Kawara Armchair, we wanted to design a large box-like dining chair, which gives the comfort of sitting in a very soft shell. We imagine this charming chair around a dining or meeting table, and it is available in different colors, upholstered in leather or textile," says Ronan Bouroullec.
The Musubi Armchair design emphasizes the beautifully yet efficiently sculptured parts of wood. The backrest, arms, and the seat are all sculptures in their own right, assembled as one.
"We wanted to express the beautiful and sensual quality, in which a chair is pleasant, not only when you sit in it, but also when you touch it," says Ronan Bouroullec.
The backrest and armrest have achieved a sculptural three-dimensional shape by carving out solid wood using both wood-bending and 5-axis NC cutting techniques. The chair features a characteristic dented shape between the backrest and armrest, and the armrest and the legs. Appearing as if they are tied together, each part is joined with high precision and technique.
"The Shaku Chair is a very warm, beautiful, and simple chair, kind of narrating history. It could have existed centuries ago but here it's more refined and specific," Ronan Bouroullec says.
Its relatively high back makes this chair comfortable to sit on, even if it is relatively small. High processing accuracy creates the expressive modeling experience where it appears as if the seat base is holding the backrest. The seat and backrest are curved to snuggle up to your body ensuring maximum sitting comfort.
For GamFratesi, collaborating with Koyori was an opportunity to interpret the wood in its various forms in a broad and honest way. Both the Miau Armchair and Edaha Chair are beautiful objects that can be considered reinterpretations of Danish traditions and design.
"With the Miau Armchair, we wanted to create a humanly warm and gentle design with a feline motif. Hence the series of minute details, particularly the armrest that invites you to be caressed and discover the beauty of this material," says GamFratesi.
The armrests and the backrest are made of a single bentwood, creating a uniform and beautiful, as well as more durable structure than if it had been constructed from separate pieces connected together. The seat and backrest are curved three-dimensionally to snuggle up to your body ensuring maximum sitting comfort.
For GamFratesi, nature is always an element of reference and a source of inspiration, as is apparent in the Edaha Chair.
"The branch (the structure) and the leaf (the veneer) were the central elements of the project," says GamFratesi. "We wanted to create a structure that gently supported the suspended seat just like a leaf on a branch. It was a design entirely made with veneer wood but with different processing and technique to express the beauty of nature through an industrialized, yet a natural chair."
GamFratesi adds, "Koyori represents a story about Japan. Our products are chapters and each chapter tells a part of that story. We hope that in their everyday life people will feel the respect, passion, and quality radiated by the craftsmanship of the Koyori products."
"While the simplicity and subtle beauty of Japanese products radiate Japanese aesthetics, these are actually a result of the diligence, passion, and devotion of the craftsmen," says Executive Director, Koda Munetoshi at Koyori. "Design enthusiasts will appreciate the perfectionism, commitment, and thoughtfulness in the Koyori range that together render every product unique."
The launch will be held at the art and design museum Triennale Milano, June 3-12, 2022.
Have something to say? Share your thoughts with us in the comments below.