Room & Board's new table line made from salvaged ash trees
February 9, 2022 | 7:33 pm CST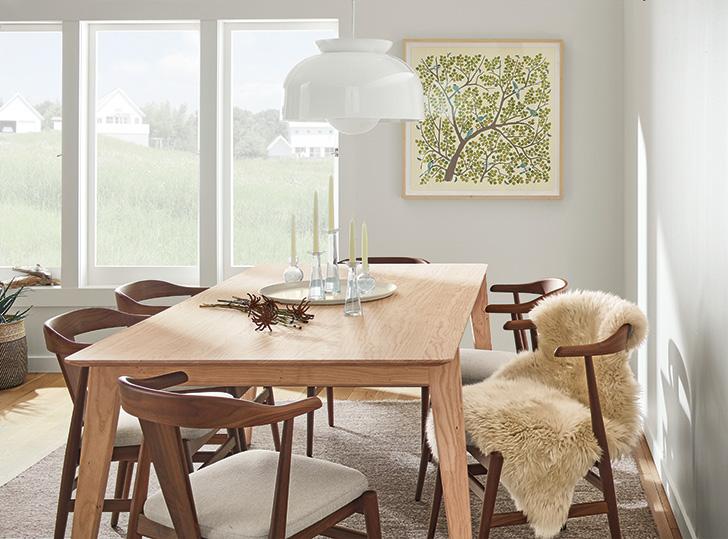 MINNEAPOLIS -- Room & Board has teamed up with Wood From the Hood (WFTH) and Siewert Cabinet & Fixture Manufacturing in introducing its Orlin table line. The tables are produced using lumber reclaimed from Minneapolis-area ash trees. All three companies are based in Minneapolis.

Room & Board is selling the contemporary Orlin dining and coffee tables nationally online and through its 20 retail stores, including its store in Austin, Texas, opening on Feb. 11. According to a blog posted on Room & Board's website, the tables' designs "pay homage to Minnesota's Scandinavian heritage." The tables retail for $999 and up.

Lumber for the tables is milled by WFTH from ash trees that have been felled mainly due to emerald ash borer infestation. The tables are being manufactured by Siewert Cabinets, a sister company of WFTH.  

"By salvaging this environmentally friendly wood, they're creating a material that becomes sustainable furniture. Wood From The Hood's sustainable values and local Minnesota home makes them an ideal partner."
The Orlin collection is the latest extension of Room & Board's Urban Wood Project which started with reclaiming lumber from deconstructed row houses in Baltimore. 

Room & Board, a founding member of the Sustainable Furnishings Council, has staked its reputation on designing and selling products made with sustainable materials. In addition to urban and reclaimed wood, Room & Board uses recycled plastic, metal, and fabrics in its home furniture products. The company says that 90 percent of its products are made in the United States and sources its products from a network of manufacturers located throughout the continent.
Have something to say? Share your thoughts with us in the comments below.