Geiger launches its first outdoor collection
March 29, 2023 | 7:44 am CDT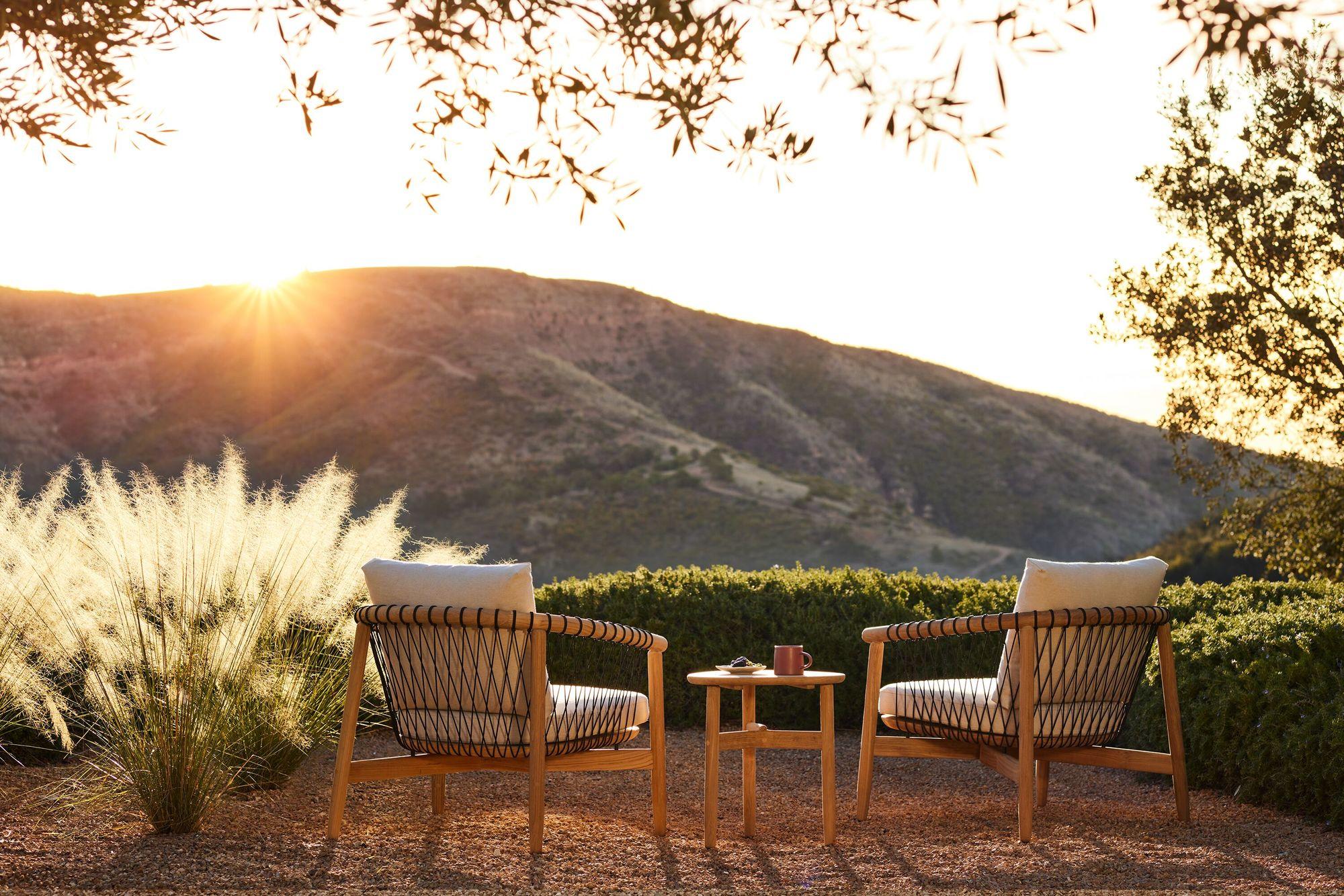 Photo By Geiger
ATLANTA — Geiger, part of the MillerKnoll collective, introduced the new Geiger Crosshatch Outdoor Collection, which includes a lounge, ottoman, settee, coffee, and side tables; and is Geiger's first outdoor collection, giving the popular Crosshatch product line an alfresco transformation.
Designed by the Austrian firm EOOS, Crosshatch began with a desire to use an industrial material in a handcrafted way, resulting in lattice that is both structural and decorative. EOOS' precise woodcraft and upholstery skills, combined with Geiger's manufacturing capabilities, have formed a fruitful partnership producing the Crosshatch lounge and settee, the company says. 
The collaboration now brings to life the Crosshatch Outdoor Collection. A common thread unites these designs, as each features intricate wood joinery and beautifully sculpted forms to strike a satisfying balance of form and function.
The transparent aesthetic of both the outdoor lounge chair and settee allows it to look appropriate whether in the garden at home or out on an office patio. Paired with the coffee or side table, they form an inviting collection for gathering outdoors.
As both residential and commercial clients look to expand their indoor spaces to the outside, the Crosshatch Outdoor Collection offers a unique opportunity to create beautiful exterior living spaces. In describing the Crosshatch Outdoor Collection, design trio EOOS shares that it was designed to complement the beauty found in nature, without compromising on style for durability.
Geiger is part of the MillerKnoll Collective. MillerKnoll is an FDMC300 company, ranking second on the list with $3.95 billion in annual sales.
Have something to say? Share your thoughts with us in the comments below.