Double play for 2021 Pantone color of the year
December 14, 2020 | 7:44 am CST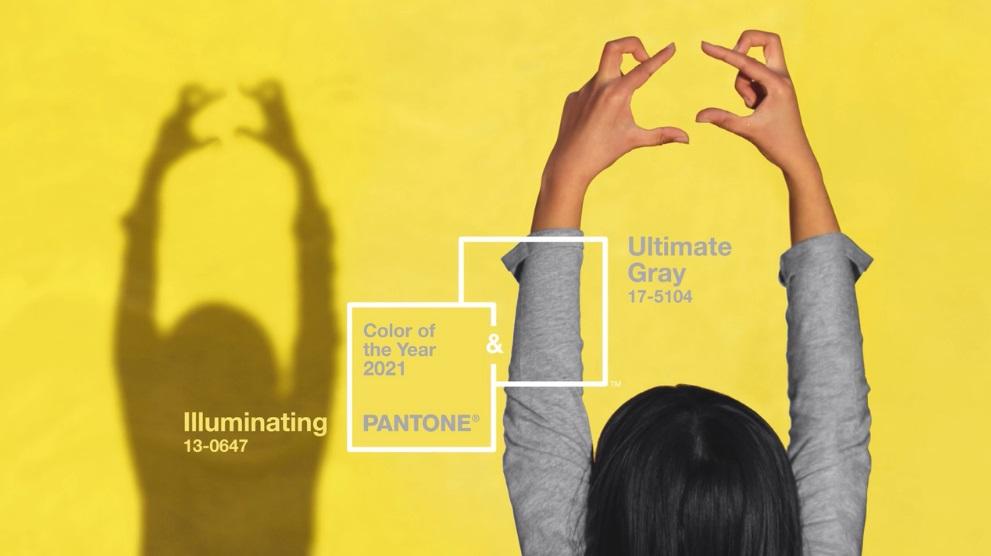 CARLSTADT, N.J –Pantone, the provider of professional color language standards and digital graphics for the design community, has announced Pantone 17-5104 Ultimate Gray and Pantone 13-0647 Illuminating, as the Pantone Color of the Year selection for 2021. The two independent colors come together to create an aspirational color pairing, conjoining deeper feelings of thoughtfulness with the optimistic promise of a sunshine filled day.
Illuminating is a bright and cheerful yellow shade imbued with solar power. Ultimate Gray is emblematic of solid and dependable elements that are everlasting and provide a firm foundation.
"The selection of two independent colors highlight how different elements come together to express a message of strength and hopefulness that is both enduring and uplifting, conveying the idea that it's not about one color or one person, it's about more than one. The union of an enduring Ultimate Gray with the vibrant yellow Illuminating expresses a message of positivity supported by fortitude," said Leatrice Eiseman, executive director of the Pantone Color Institute.
"The Pantone Color of the Year reflects what is taking place in our global culture, expressing what people are looking for that color can hope to answer." said Laurie Pressman, vice president of the Pantone Color Institute. "As society continues to recognize color as a critical form of communication, and a way to symbolize thoughts and ideas, many designers and brands are embracing the language of color to engage and connect." See http://Pantone.com/connect
Have something to say? Share your thoughts with us in the comments below.