Design Portfolio: Stylizing with engineered wood siding & trim
March 16, 2023 | 5:58 pm CDT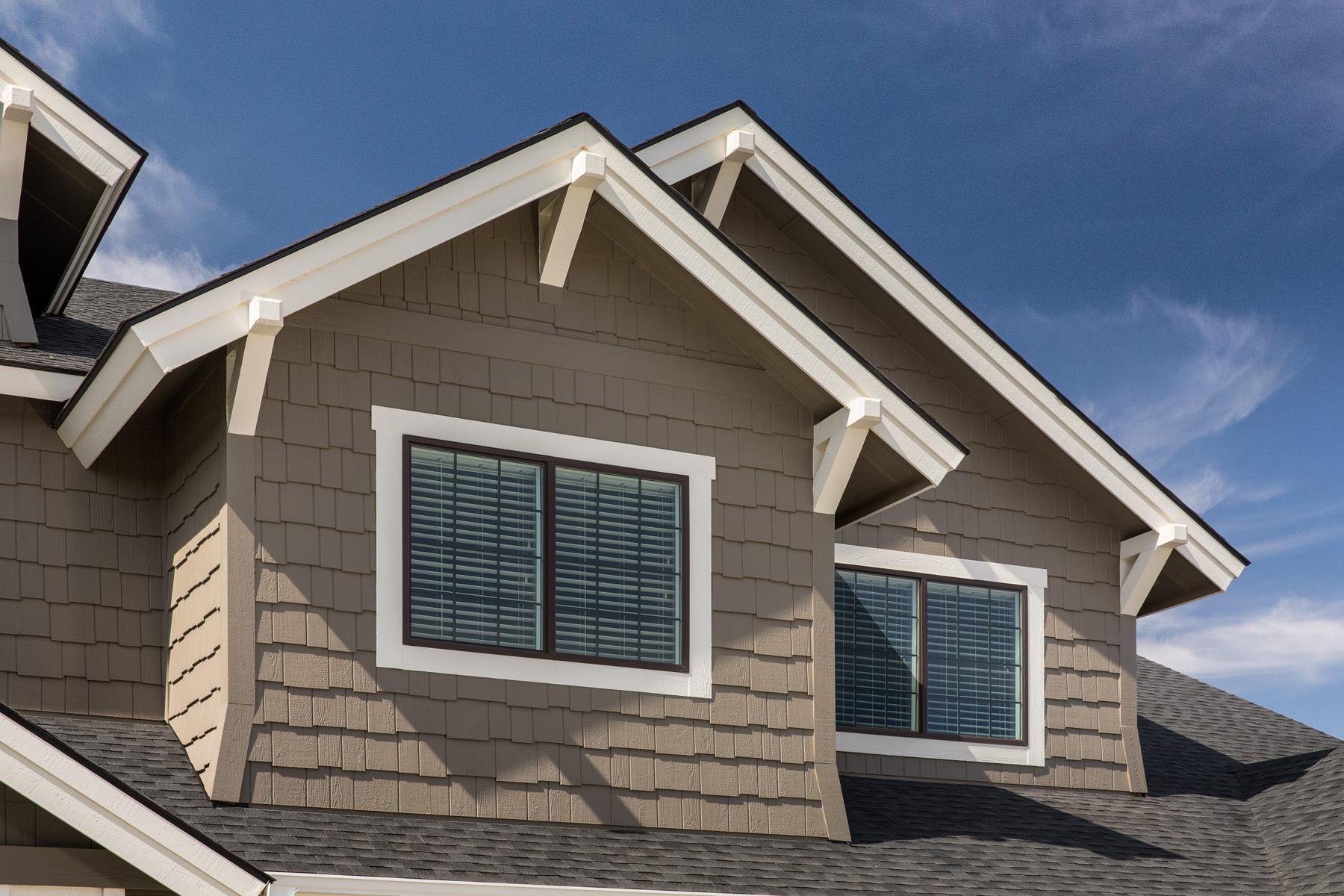 Photo By Collins
Engineered Wood Siding and Trim (EWST) are manufactured primarily from inter-felted lignocellulosic fibers that are consolidated under heat and pressure. These advanced composites can be engineered with enhanced resistance to moisture, dimensional stability and protection against fungal decay and termites.
Inspirations: Today's siding and trim products are offered in a wide range of textures, widths and profiles that can create endless styles and themes. Common uses for these panels include siding, interior and exterior trim.

Product Standards and Certification
EWST is a category of composite panels designed and manufactured to perform interior and exterior exposure applications with the appearance of traditional wood. Today's engineered wood siding and trim products are highly versatile, coming in many forms, including sophisticated woodgrains and embossed surfaces. The engineered properties translate into long-lasting durability allowing for decades of service life.
ANSI A135.6 for Engineered Wood Siding defines quality and dimensional attributes for siding products. The standard covers the requirements and methods of testing for exterior durability, dimensions, straightness, squareness, physical properties and surface characteristics. It also includes trade terms and methods of identifying engineered wood siding. ANSI A135.7 Engineered Wood Trim covers the requirements and methods of testing for exterior durability, and physical and mechanical properties for trim products.
Third-party certification to the ANSI A135.6 standard is required for many applications of siding. Many building code jurisdictions require the physical properties of engineered wood siding to be third-party certified. Building code officials recognize and approve the Composite Panel Association's (CPA's) Engineered Wood Siding Grademark Certification Program to evaluate siding products for code compliance.
These consensus-based standards are sponsored by CPA. Copies of the ANSI A135.6 and A135.7 standards are available through CPA at CompositePanel.org. Engineered wood siding and trim products may be eligible for LEED credits.
View a spec chart of Composite Panel Association members that produce engineered wood siding and trim.
Have something to say? Share your thoughts with us in the comments below.