Blind woodworkers build beautiful woodworking projects
July 29, 2022 | 11:13 am CDT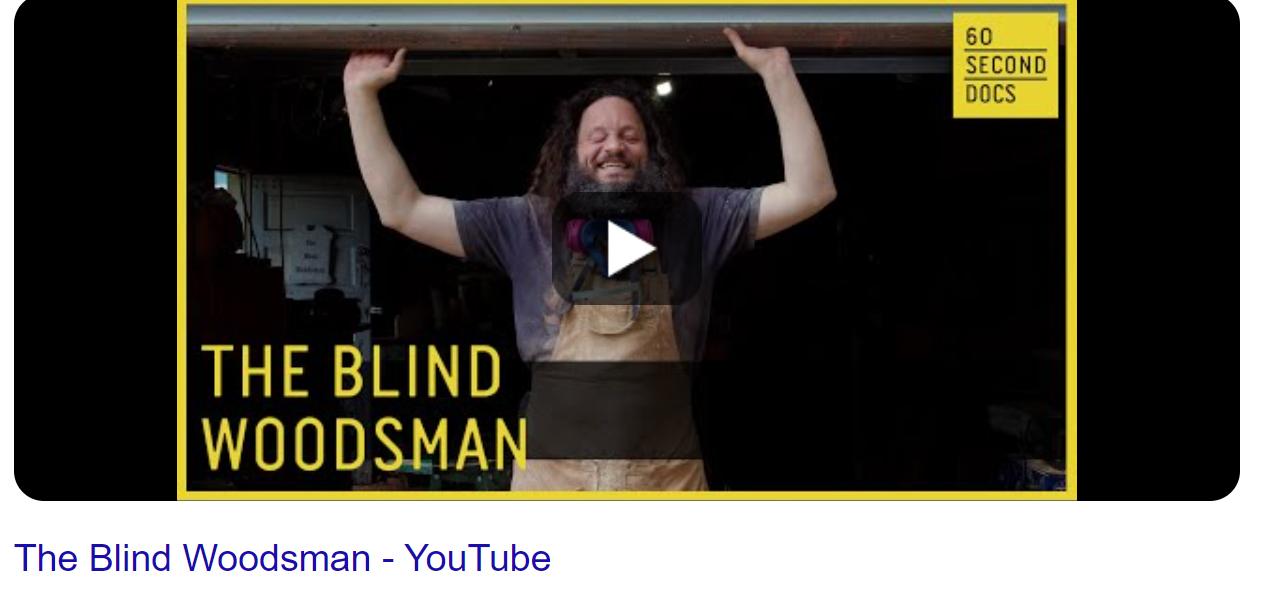 "Blind woodworker and power tools — it's no oxymoron."
That is how my colleague, Karen Koenig, began her 2011 story about blind woodworker Armando Del Gabbo of Kingston, Ont.
In 2013, freelance writer Wade Vonasek, wrote about blind ex-Marine, Second Lieutenant Tim Fallon, who lost his sight on Nov. 18, 2010, after an IED strike in Afghanistan.
Ten years later, the WoodworkingNetwork.com, highlighted Jim Morgan. He was lucky. He could have lost his life after he was struck by a car in early 2014. Instead, he lost his eyesight. But regained his love of woodworking. 
Woodworkers, blind or sighted, tend to work wood.
The Blind Woodsman
Case in point, John Furniss. Otherwise known as the Blind Woodsman, Furniss has overcome remarkable obstacles in his life.
At age 16, he survived a suicide attempt by a self-inflicted gunshot and learned how to navigate the world with total blindness. After years of meth addiction, John was able to clean up, and the healing began.
Today he is an artistic woodworker and motivational speaker. His talks focus on overcoming personal limitations, viewing the world in new ways and disability etiquette. 
His story and his turned bowls have brought him acclaim, and more than 2 million Tik Tok followers.
 
The Blind Woodsman, John Furniss.
The Blind Woodworker, Dennis Stapley.
And, another woodworker. George Wurtzel is a blind woodworker, athlete and construction manager at Enchanted Hills Camp in Napa.
Have something to say? Share your thoughts with us in the comments below.