R & B Tool Supply Inc.
ENHANCED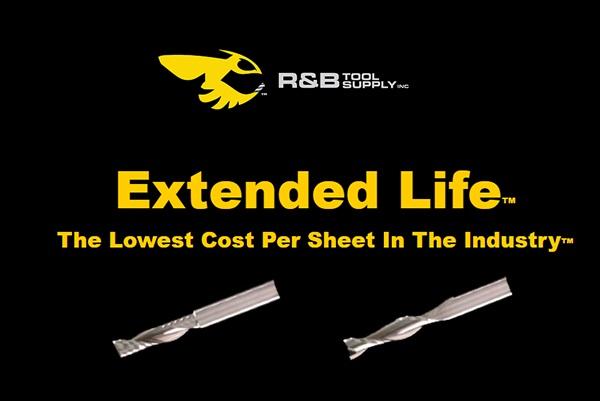 About the Company
R & B Tool Supply, Inc. says its Extended Life CNC router bit product line can dramatically reduce your cost per sheet. Lasting up to 4 times longer at roughly half the combined total cost of industry value tooling. Available are single-edge, double-edge and three-edge tools, in a range of sizes, for a variety of woodworking applications. www.rbtoolsupply.com
Address
13535 Pawnee Rd. #1
Apple Valley, CA 92308
United States
Request More Information
Don't see your product?
Promote your business with a free listing or upgrade to an enhanced listing that will include videos, photos and a company info page that drives traffic to your own website.
Search our database for woodworking equipment, supplies and services: