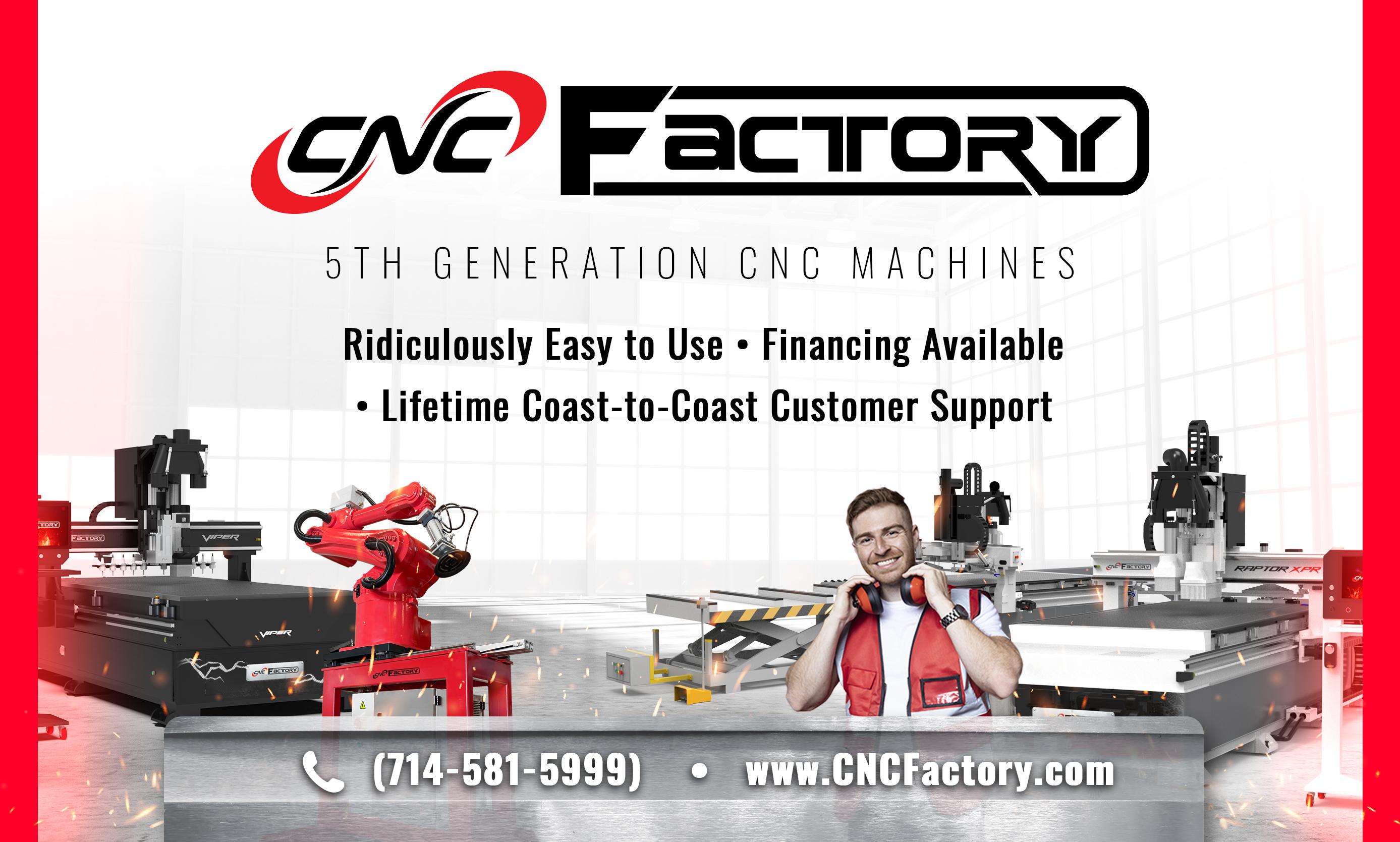 About the Company
We make automation easy with 5th Generation CNC Technology and offer:
   - CNC Routers & Machine Centers
   - Thermofoil 3D presses
   - CNC Tooling
Designed & engineered in California, our machines are created with patent-pending 5G CNC (That's right, only we have it!) and stringent industry standards, which we tailor to your specific needs. Expect higher profitability, fewer errors and skilled employees needed, and just less thinking with every CNC Factory machine you get. Proudly 100% US owned.
CLICK HERE TO SEE OUR MACHINES IN ACTION AT YOUTUBE
DOWNLOAD: 7 QUESTIONS TO ASK BEFORE GETTING A CNC ROUTER
Address
4021 W. Chandler Avenue
Santa Ana, CA 92704
United States
Related Documents
Related videos
Request More Information
Don't see your product?
Promote your business with a free listing or upgrade to an enhanced listing that will include videos, photos and a company info page that drives traffic to your own website.
Search our database for woodworking equipment, supplies and services: