Brooklyn Hardware Manufacturing Inc.
ENHANCED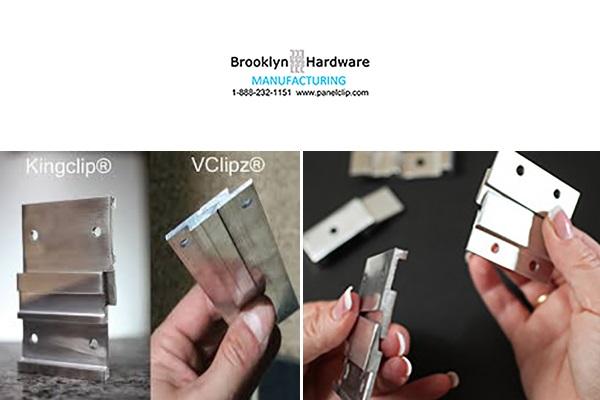 About the Company
Brooklyn Hardware Manufacturing Inc. in Portland, OR, manufactures the trademarked hanging systems: Panelclip® Classic and SE, VClipz® and Kingclip®, which are extruded aluminum mounting hardware products.
Panelclip®, Kingclip® and VClipz® have a 100% positive-stop interlock, allowing them to be the strongest, simplest solutions for your various indoor and outdoor installation needs.
Address
P.O. Box 82610
Portland, OR 97282
United States
Request More Information
Don't see your product?
Promote your business with a free listing or upgrade to an enhanced listing that will include videos, photos and a company info page that drives traffic to your own website.
Search our database for woodworking equipment, supplies and services: